Seanergy Maritime barely stayed in the black late last year as China's struggling real estate sector caused the capesize bulker market to fall from historic highs a year earlier.
The New York-listed owner of 16 capesizes reported $493,000 in profit for the fourth quarter on Tuesday, compared to a $20.6m profit for the same period in 2021.
Adjusted fourth-quarter net income was $932,000, down from $27.9m a year earlier. Seanergy posted earnings per share of $0.05 for the quarter, beating analyst consensus calling a $0.14 loss per share.
Revenue for the three-month period came in at $27.2m, less than half the $56.7m collected a year earlier, when average capesize rates reached to the heavens as port congestion tied up supply.
They peaked at almost $87,000 per day in early October 2021 before closing the last quarter of the year at just above $19,000 per year.
By comparison, they reached a high point of about $23,200 per day in late December 2022 after climbing from a quarterly low of just under $9,100 per day in late November of that same year.
But chief executive Stamatis Tsantanis pointed out that Athens-based Seanergy achieved average time charter equivalent (TCE) rates of $17,300 per day in the fourth quarter to beat the Baltic Exchange's assessments for that period by 16%.
He also said his company registered an average TCE rate of $20,400 per day for the full year, surpassing the average Baltic rate for 2022 by 24%.
"We have outperformed the market consistently over the past quarters, despite the volatility experienced in day rates, and we consider this a main pillar of our success," he said in a statement.
"We are pleased to report another profitable year for Seanergy, despite the prevailing global economic and political challenges that have negatively affected our industry."
Seanergy provided a shareholder dividend of $0.025 per share for the fourth quarter to attain total cash dividends of $1.275 per share since starting a dividend policy at the beginning of 2022.
"We remain cognizant of current capesize market conditions and our primary aim is to preserve a balance between financial flexibility, capital returns and investment opportunities," Tsantanis said.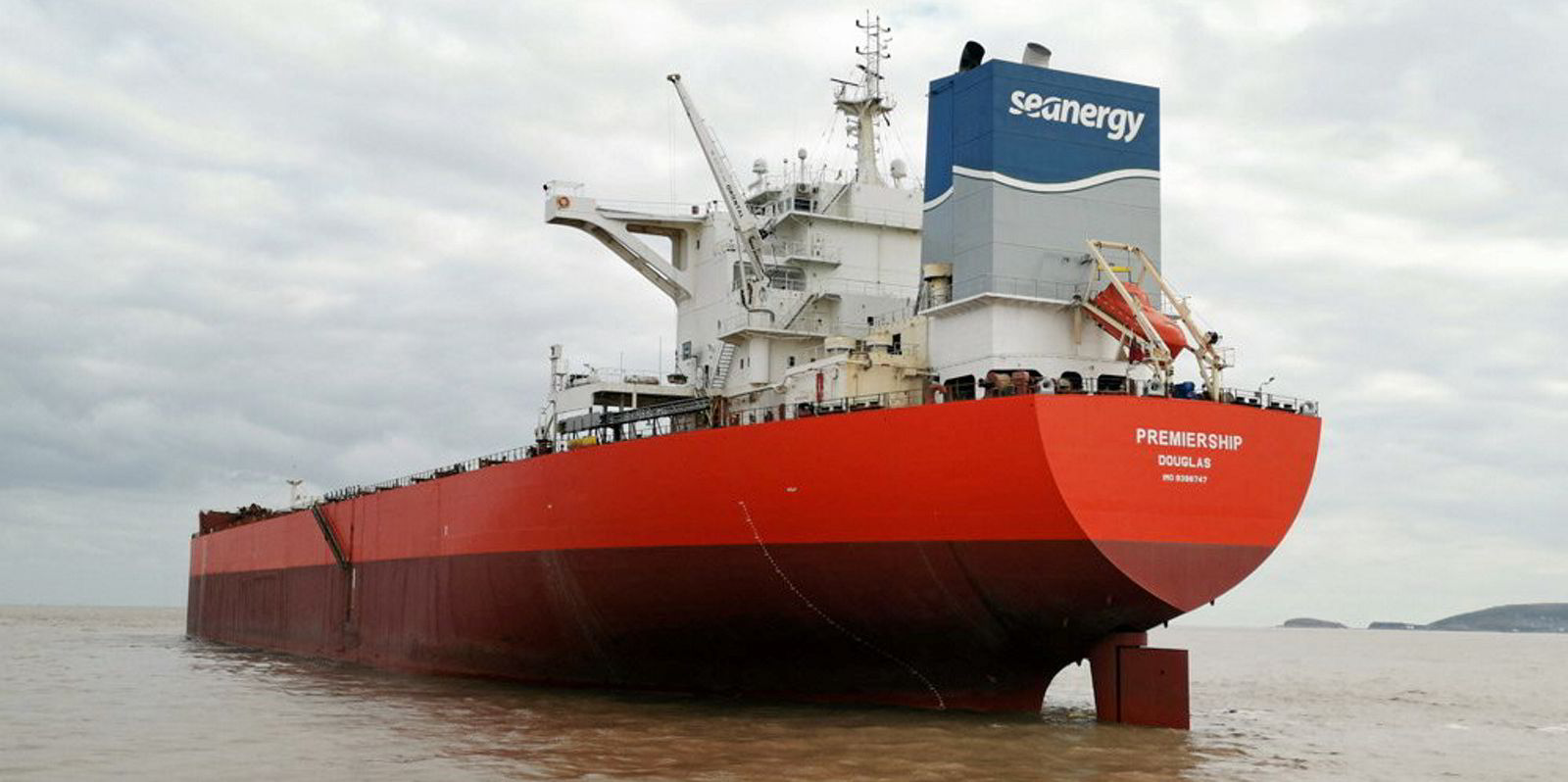 Tsantanis said he plans to buy up to $1m in Seanergy shares that he considers to be highly undervalued.
Looking forward, he said he expects the rising capesize market to keep improving as China's manufacturing and real-estate sectors get back on track.
"Regarding current market conditions, we are glad to see that the seasonal spot market weakness was shortlived, and we already see signs of recovery with spot rates and forward curves moving up substantially in recent days," he said.
For the full year of 2022, Seanergy reported a profit of $17.2m, which was a decline from the $41.3m profit in the previous year. Full-year revenue totalled $125m for 2022, down from $153m in 2021.