Two Indonesian product tankers have suffered serious damage in a collision off the port of Tanjung Gerem.
The accident took place overnight on 9/10 April and involved the 6,500-dwt Indonesia-flagged Fortune Pacific XLIX (built 2008) and the 20,900-dwt Singapore-flagged Sinar Malahayati (built 2006).
The Indonesian Navy said on Twitter that personnel from the Banten province were deployed to secure the site in case of pollution. No reports suggested any leaks from the vessels, however.
The Fortune Pacific XLIX was leaving the Pertamina terminal at the port as the Sinar Malahayati was entering.
Both ships sustained serious damage, but there were no casualties, the Hariankami daily reported.
The Sinar Malahayati suffered damage to the bow of the ship, while the Pacific Fortune XLIX was damaged on the starboard side of the hull.
Photos from the navy showed mangled mental and twisted decks.
The tankers have been anchored pending an investigation by the port authority.
Patrol troops sent to the scene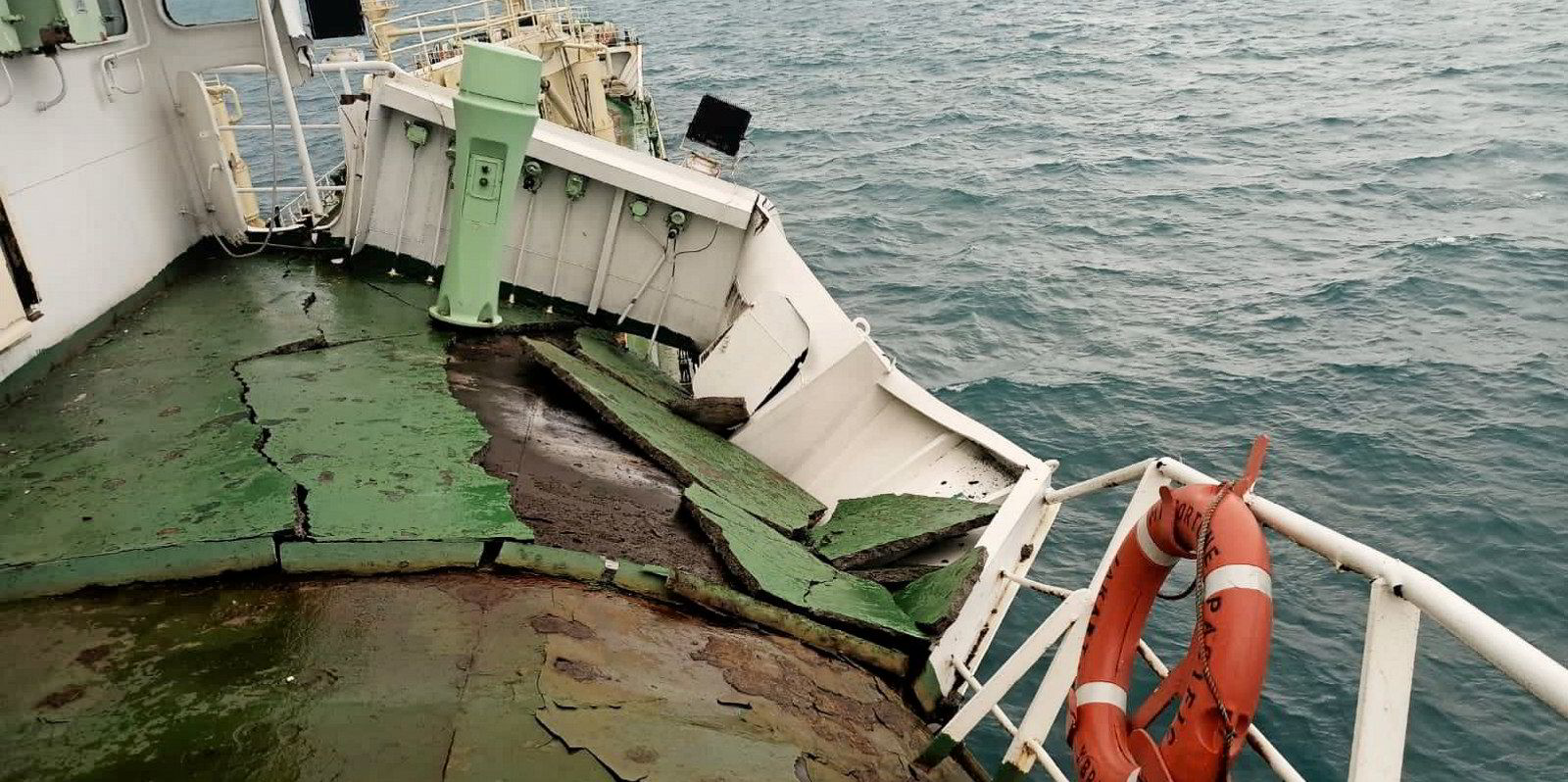 Banten navy commander colonel Dedi Komarudin immediately mobilised elements of his marine patrol forces and prepared a medical team to carry out security and supervision work.
The Fortune Pacific XLIX is operated by Sukses Osean Khatulistiwa Line, a subsidiary of Indonesia's Soechi Lines, while the Sinar Malahayati is controlled by compatriot Samudera Shipping.
Both Indonesian companies have been contacted for further information.
The Samudera ship has a clean port state control detention record, as has the Soechi tanker. But the Soechi vessel is listed with only two checks dating back to 2009 and 2011.