Three fishermen who subsisted on fish and rainwater as their boat drifted in the Gulf of Mexico were rescued this week by a Greek ship that happened to sail nearby.
After 16 days of drifting, their mayday was finally heard on 27 February by the crew of the 63,500-dwt bulker Leonidas (built 2017), an ultramax managed by Panos Laskaridis-controlled Laskaridis Shipping.
"[The] Leonidas changed course … After less than an hour, the fishing boat 'Benja Uno' moored to the port side," Laskaridis Shipping said.
The three Mexican fishermen brought on board had quite a tale to tell.
They had left their home port in Yucatan on 3 February, setting out to the open sea to catch lobster.
One week later, on 10 February, their propulsion shaft broke and they dropped anchor.
A day later, however, the anchor was lost as well in bad weather.
Unable to establish contact with authorities, the Benja Uno was drifting helplessly over the next two weeks.
Over the entire time, the crew continued fishing to have something to eat and drank rainwater, Laskaridis Shipping said.
Despite that hardship, the three men were in good health when the Leonidas' crew picked them up and gave them fresh water, food and medical assistance.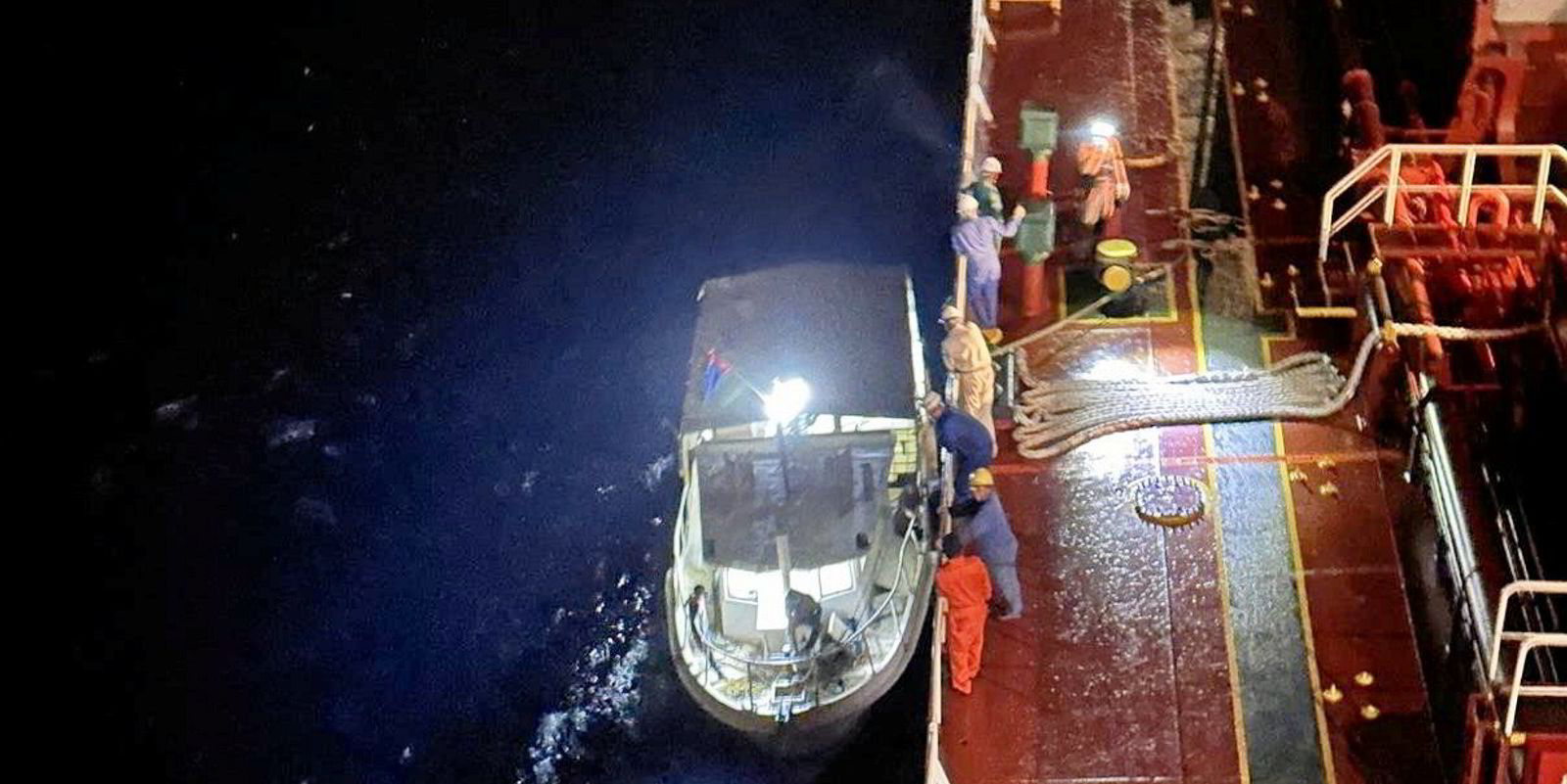 Perhaps most importantly, the fishermen managed to contact their families to let them know they were safe.
The rescued men were brought to the port of Veracruz, where the Leonidas had been heading anyway, after which the Greek-managed ship resumed normal operations.
It is fitting that the fishermen should be rescued by a ship of Panos Laskaridis. The Greek owner has a long history with reefers and his family has made a fortune in the transport of fish.