Salvors are preparing to unload more than 1,000 tonnes of fuel oil from the hull of an NYK-operated bulk carrier that broke in two off Japan.
The 49,549-dwt woodchip carrier Crimson Polaris (built 2006) suffered catastrophic structural failure after grounding in heavy weather off the port of Hachinohe in northern Japan on 11 August.
Salvors, instructed by owner Doun Kisen and technical manager Misuga Kaiun, are working on stabilising the forward section, which is located around 4km (2.4 miles) outside the port.
A tanker is on standby and is ready to shortly begin operations to remove the fuel. The forward section contains an estimated 1,141 tonnes of fuel oil.
The fuel that has leaked so far, some of which has reached the local shore, came from the stranded stern section, which contained around 282 tonnes of fuel oil.
Salvage operations were delayed last week by heavy weather in the region.
The broken hull, which is worth $15.82m according to VesselsValue, looks almost certain to be declared a constructive total loss.
Early resolution
NYK said it has been sending its own workers to the region in groups of 10 on a rotating basis.
So far, 110 NYK workers have been engaged in the clean-up operation with work focusing on the shoreline of Rokkasho Village in Aomori prefecture, a few miles north of the site of the accident.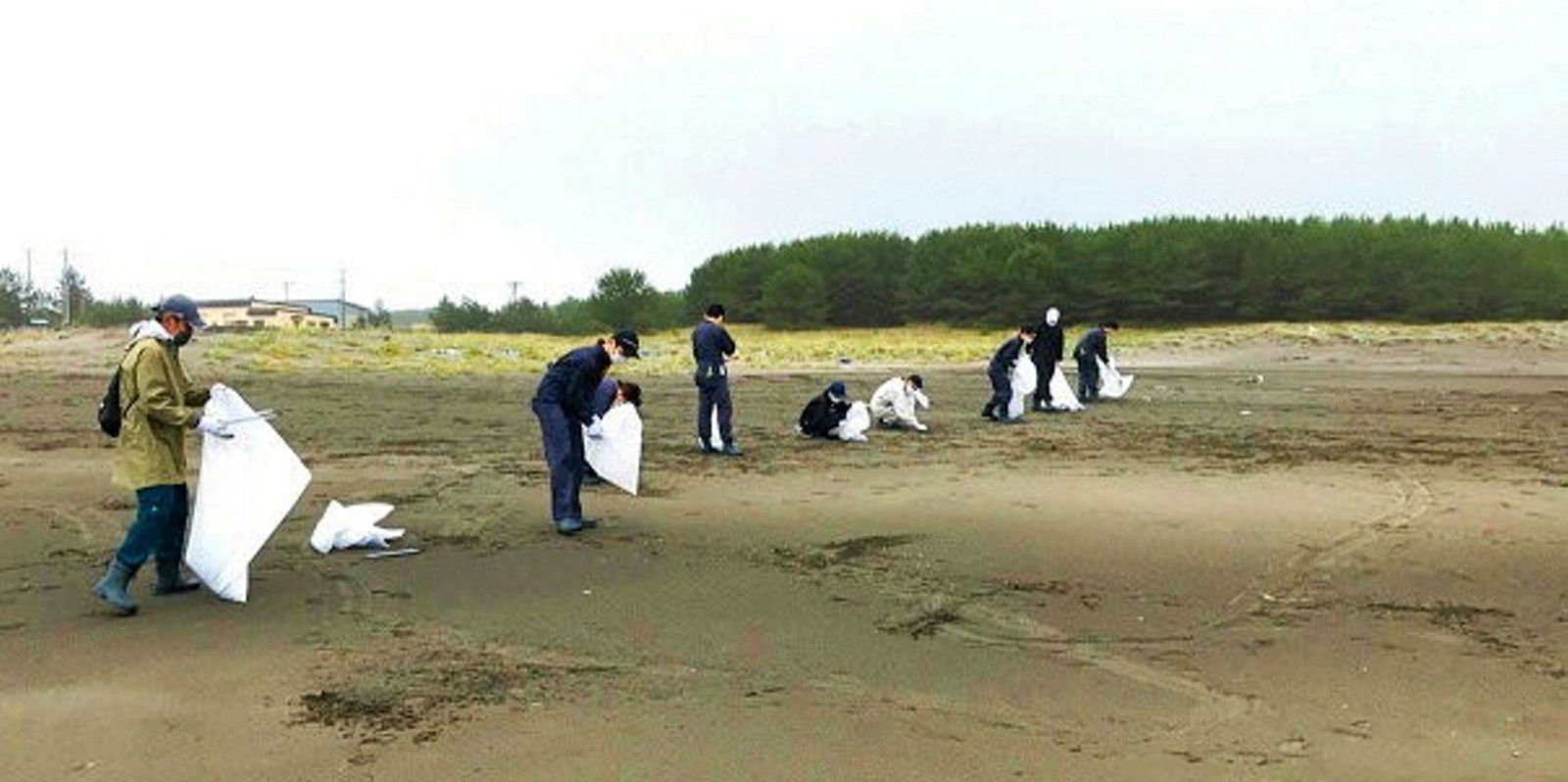 In a statement, NYK apologised to local people, the fishing industry and the cargo owner for the incident.
"Along with cooperation of the shipowner, management company and others involved, we will put all our efforts into bringing the situation to an early resolution," NYK said.
The Crimson Polaris' protection and indemnity cover is with the Japan P&I Club.