Marine claims consultancy WK Webster has removed drone footage showing extensive cargo damage to an AP Moller-Maersk boxship from its website at the request of the Danish shipping giant.
WK Webster posted the video of the 13,092-teu Maersk Essen (built 2010) showing its condition after it arrived at anchorage at the Port of Lazaro Cardenas on Wednesday.
As earlier reported by TradeWinds, the vessel lost about 750 containers after running into a storm in the Pacific and was diverted to the Mexican port from Los Angeles.
WK Webster's video, which appeared briefly before being removed, clearly showed extensive cargo damage to the Maersk Essen.
The nature of the damage, with numerous collapsed container stacks, appears similar to that suffered by the Ocean Network Express-operated, 14,052-teu boxship ONE Apus (built 2019) after it was also hit by a Pacific storm in a similar accident two months earlier.
The scale of the damage of the Maersk Essen is much smaller than in the case of the ONE Apus.
Removal request
But in response to a request from Maersk the footage was removed from the website last night.
WK Webster said: "We regret to advise that we have removed our copyright footage of the Maersk Essen following a request from Maersk."
Maersk said it had requested the video be removed because WK Webster was using it to advertise its services. A spokesperson told TradeWinds: "It is correct the footage was gracefully removed upon our request. We asked the surveyor in question to remove since it was using this drone footage of our trademark in direct advertising of its own offering. We are not as such active in asking removal of footage across media outlets, social media."
The consultancy's drone footage of containership damage has been used to help cargo interests and their insurers to understand the cargo damage suffered in such boxship casualties.
Such footage recently revealed the cargo damage suffered by the ONE Apus was much more severe than had been initially thought.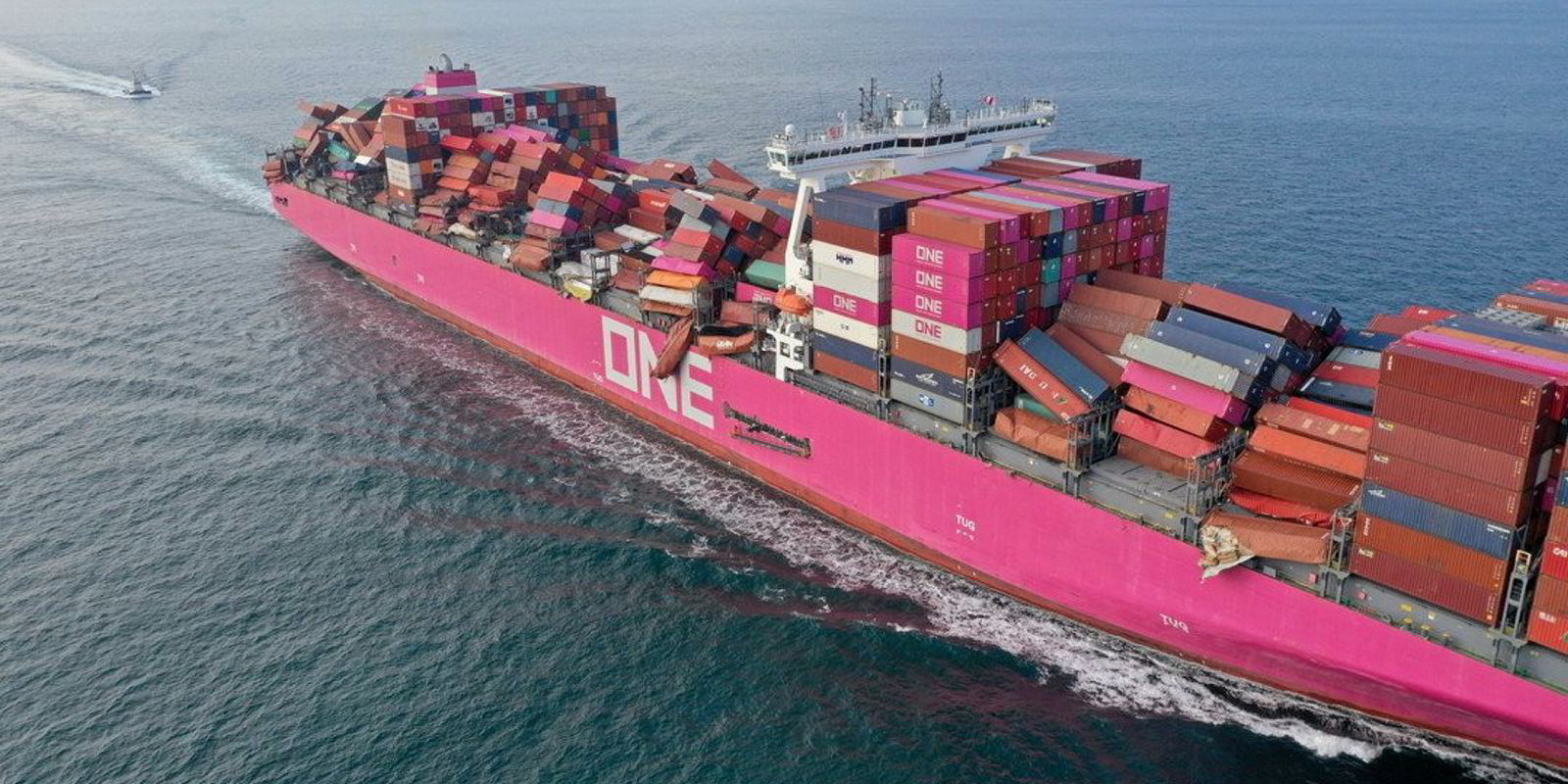 Maersk was initially slow to release information on the Maersk Essen incident to the press. The ship ran into trouble on 16 January, and Maersk did not issue a press statement until 21 January, after the liner giant was contacted by TradeWinds.
However, Maersk said it did notify clients shortly after the incident and put a public posting on the news and advisories section of its website.