Seamax Capital Management has fixed a pair of older 8,000-teu vessels on three-year periods at massively improved rates.
The 8,208-teu Seamax Westport (built 2007) and 8,533-teu Seamax Stratford (built 2006) have been taken for 36 months at about $37,500 and $38,500 per day, respectively.
The two vessels have been fixed with China's Cosco Shipping Lines and its Hong Kong subsidiary Orient Overseas Container Line, commonly known as OOCL.
The rate marks a jump of more than $6,000 per day on a similar deal that US-based Seamax concluded barely a month ago.
In December, Seamax fixed the 8,384-teu Seamax Darien (built 2003) and 8,478-teu Seamax Greenwich (built 2004) with Mediterranean Shipping Co (MSC).
Charter rates for those deals were approximately $31,000 per day, brokers said.
Six months ago, similar vessels were earning closer to $12,000 per day.
But surging demand and limited supply have given owners the confidence to push for longer charters of up to five years at rates significantly in excess of $40,000 per day, brokers said.
Midsize ships hit $30,000 per day
Lines have so far held back from taking ships for five years. Some of them, led by MSC and Taiwan's Wan Hai Lines, have bought their own tonnage rather than take vessels on lengthy expensive charters.
But owners believe they are not under pressure to fix ships in a market that is trading way above its pre-Covid-19 highs, brokers said.
This has seen new benchmarks of $30,000 per day breached by boxships in the 5,600-teu to 6,000-teu category.
Greece's Danaos Shipping fixed the 5,610-teu Suez Canal (built 2002) with Hong Kong-based operator TS Lines for 24 months at a rate of about $30,000 per day.
More modern wide-beam designs are cashing in.
German owner Reederei Hamburger Lloyd extended the 4,620-teu RHL Concordia (built 2011) for 18 months with Cosco at $30,000 per day.
That led to some owners indicating rates of around $35,000 for shorter periods, brokers said. Other owners are prepared to offer a discounted rate for longer three and four-year charters.
Panamax boxships power-on
Both rates and periods for traditional panamax boxships are picking up.
The 4,250-teu Kota Layang (built 2009) is fixed for 12 months to OOCL at $25,100 per day, while some ships have obtained two-year fixtures at slightly lower rates.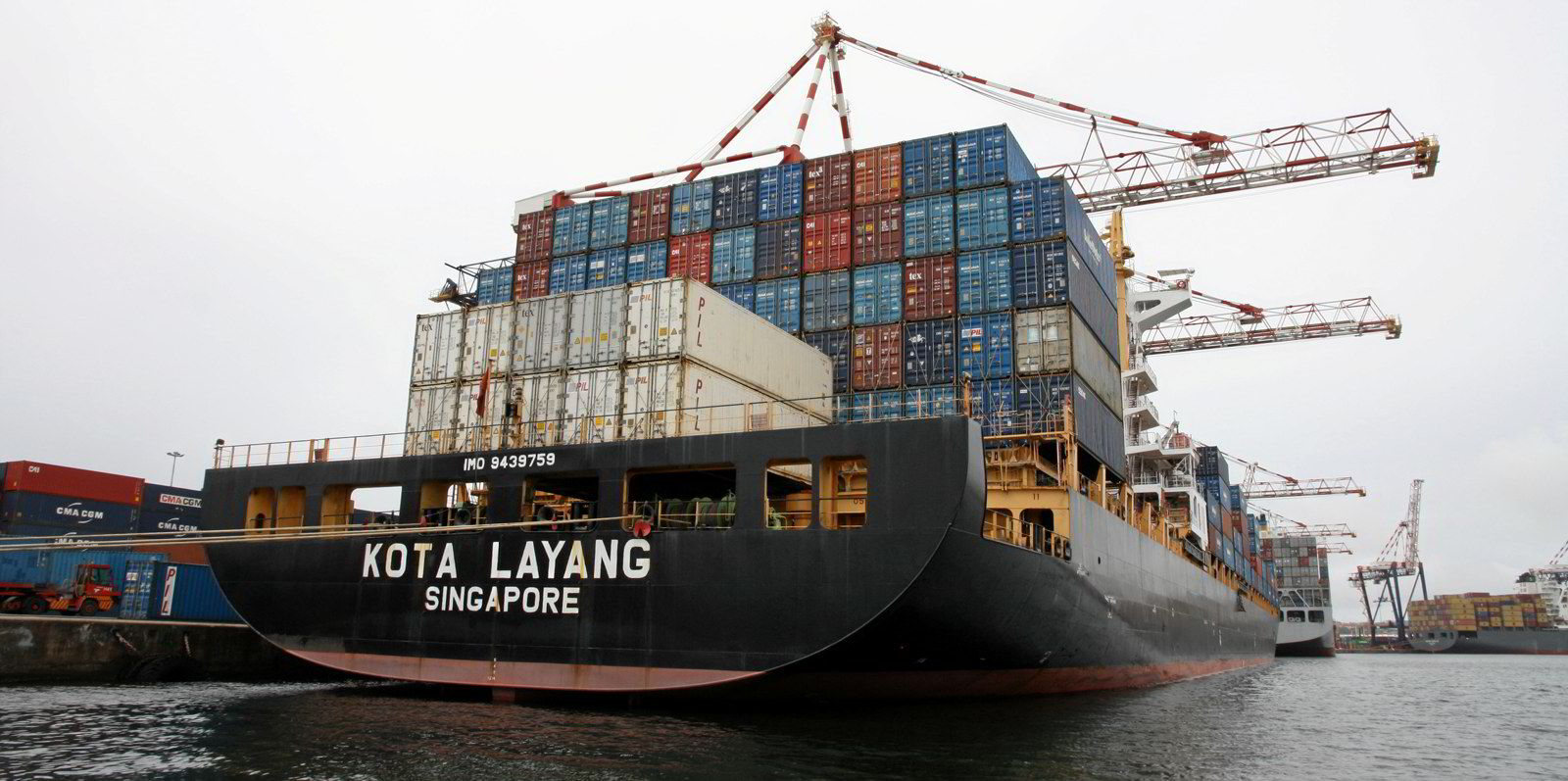 Global Ship Lease fixed the 4,256-teu Spyros V (built 2011) with Israeli operator Zim for 26 to 28 months at $22,750 per day.
Period rates for baby-panamax vessels of 3,500 teu have also risen, while average charter lengths have increased to well over a year, brokers said.
Danaos fixed the 3,398-teu Express Black Sea (built 2011) and Express Spain (built 2010) with Cosco for 12 months at more than $20,000 per day, brokers added.
Ships of 2,500 teu have breached the threshold of $17,000 per day for 12 months or more for shorter fixtures.
That includes the 2,553-teu St Island (built 2010) fixed for two to four months with Hapag-Lloyd at $26,500 per day.
Smaller boxships with modern eco-designs are still fetching firm rates.
The 1,730-teu Nordocelot (built 2014) has been taken for six to eight months by France's CMA CGM at $17,250 per day.
At the same time, rates for smaller 1,000-teu vessels have passed the $10,000-per-day barrier.
The 1,100-teu Asiatic Liberty (built 2007) is said to have been fixed for 11 to 13 months with Israeli operator Zim at $10,000 per day.
Question mark?
The longevity of the charter rate recovery is still open to question, but the number of idle ships remains very low.
Just 144 vessels of 645,422 teu — or 2.7% of the cellular fleet — is inactive, according to Alphaliner. Half of those vessels are in shipyards.
There are also signs that the Chinese New Year holidays could have less of a dampening effect than in the past.
Container freight rates remain at record levels as the liner sector enters what is traditionally a slacker period.
But the number of blank sailings announced for the Asian holidays in mid-February is noticeably lower than in previous years, Alphaliner said.
Chinese forwarders have also claimed that some factories will stay open in a bid to clear the inventory build-up resulting from the shortage of equipment, according to MSI Horizon.
"While a correction in spot rates will arrive in 2021, the Lunar New Year may not yet be the trigger," the analyst said.