Costa Cruises' sale of a cruiseship to Italy's San Giorgio del Porto Shipyard (SGdP) has turned out to be scrap deal with significance for the European recycling sector.
Purchasing the vessel from the Carnival Corp subsidiary is part of the yard's plan to become Europe's first facility capable of recycling large cruiseships in accordance with European Union environmental regulations.
Costa's 75,200-gt Costa Victoria (built 1996) was initially thought to be heading for an accommodation ship role when details first broke of the sale two weeks ago.
However, upon arrival at the shipyard group's Piombino Industrie Marittime (PIM) facility last week, it was revealed that the ship will be used as a trial vessel in a project to recycle cruiseships.
PIM, which is described on SGdP's website as aiming to offer leading standards for shiprecycling, maintenance and refitting in compliance with European and international regulations, has 400 linear metres of equipped quays and a dismantling platform of more than 1,200 square metres.
Piombino mayor Francesco Ferrari announced via Facebook that the arrival of the Costa Victoria for recycling represented enormous potential for the development and revitalization of the city's economy.
SGdP, the only ship-dismantling centre in Italy to be approved by the European Commission, already has experience recycling a large cruiseship. It dismantled the wreck of the 114,000-gt cruiseship Costa Concordia (built 2006). The work was done in four stages between July 2014 and July 2017.
The Costa Victoria is also the first active cruiseship that Carnival Corp has sold for recycling in its 48-year history.
The company declined to comment on whether it would sell ships earmarked for disposal to EU shiprecycling facilities instead of India's Alang, where almost all midsize to large-size cruiseships have been scrapped in recent decades.
Nor would it explain whether a different policy would apply for its non-EU-flagged cruiseships.
Pace to pick up for cruiseship scrapping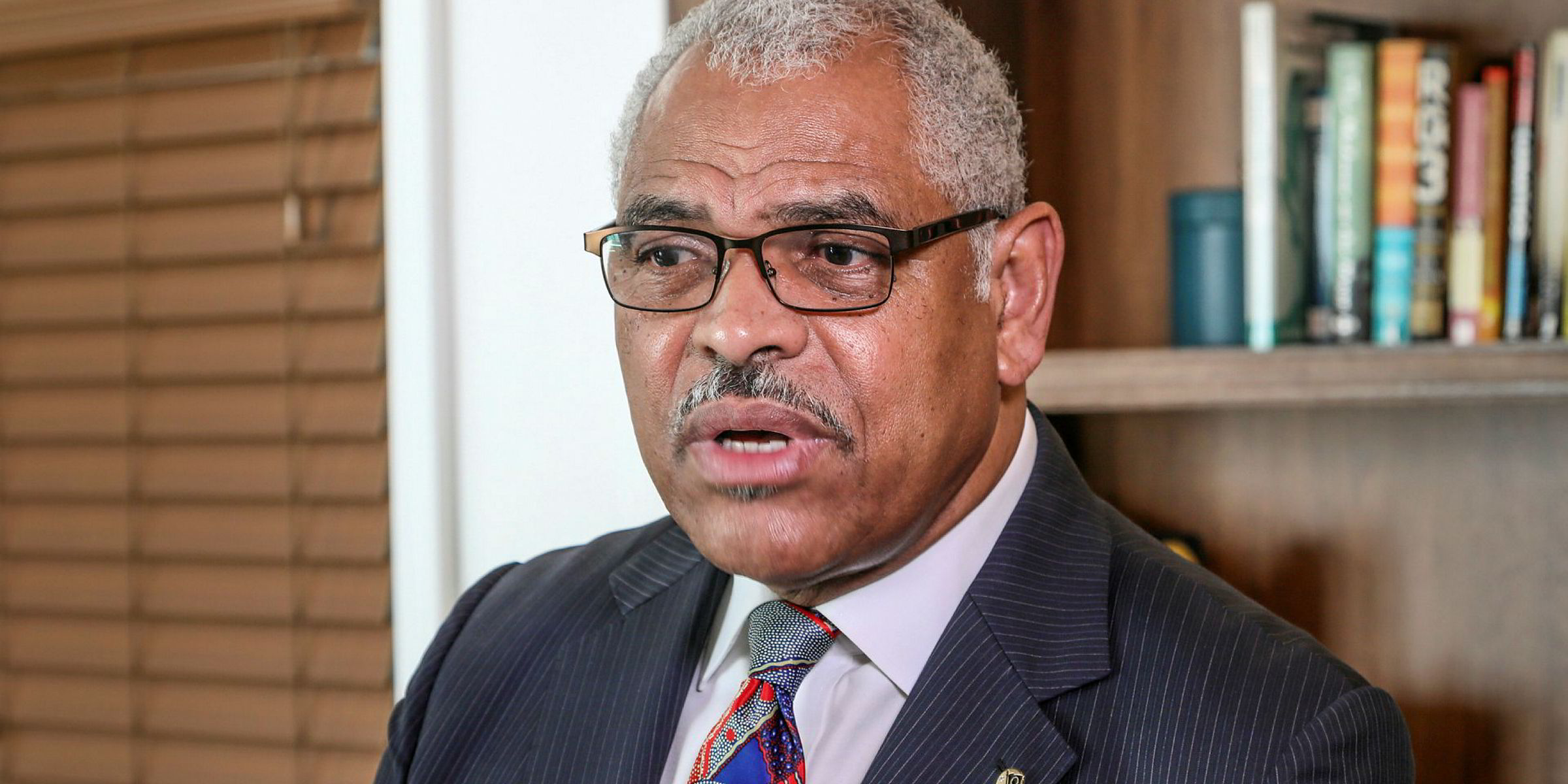 Carnival Corp CEO Arnold Donald said in a webinar two weeks ago that the shutdown of the cruise industry due to the Covid-19 coronavirus pandemic, and the expected slow resumption of business, would lead to the early retirement of many more ships
Donald said Carnival Corp was accelerating its vessel disposals and the lack of potential buyers would probably lead to them being scrapped rather than sold on for further trading.
The company planned to retire six ships within the next three months.
Other cruise lines are also suggested to be preparing older cruiseships for recycling.
Last week, TradeWinds reported that Royal Caribbean was strongly rumoured to be preparing two of its oldest cruiseships, the 73,900-gt Monarch (built 1991) and 73,500-gt Sovereign (built 1987) for recycling.
The pair have most recently been operated by Pullmantur, a company in which Royal Caribbean holds a 49% stake that recently filed for reorganisation under Spanish insolvency laws.
Both ships are currently docked in Italy and according to Miami cruise lawyer Jim Walker, their crews reported that workers were stripping the interiors of any useful equipment and fittings, a move he described as usually being a precursor to them being scrapped.
Walker cautioned that there had been no official confirmation from Royal Caribbean or Pullmantur.