Cruise companies are on a special-offer campaign to boost bookings amid a seemingly never-ending coronavirus pandemic.
MSC Cruises, a company owned by container ship giant Mediterranean Shipping Co (MSC), announced earlier in the month deep discounts of up to 50% for healthcare workers.
Celestyal, a niche Greek operator, announced on Wednesday similar offers for clients willing to book their trip by 31 March.
Doctors and nurses have put in massive overtime and risked their lives to help humanity cope with Covid-19, MSC said in a posting on its German-language website.
"We sincerely thank you for your selfless and tireless commitment… which helped us set our new health and security protocols in motion on all ships in our fleet," MSC said.
"So you can start your well-deserved holidays again, we're offering to all healthcare workers and their families an exclusive discount of up to 50% on all our sailings through to the end of the 2022 summer season," MSC said.
The offer covers health workers in both public and private institutions and extends even to health-related administrative services and fire service employees.
Celestyal, which was taken over by private equity player Searchlight Capital in November, makes no distinction between clients wishing to take up its discounts but restricts the offerings to selected sailings throughout 2022.
Despite criticising MSC for luring tourists into a form of travel that German, Brazilian and US authorities are cautioning against, weekly magazine Der Spiegel, cited MSC officials as saying that the offer meets "good demand" amid health workers.
Corona redux
Greek cruise industry receipts jumped to €116m ($132m) between January and October 2021, according to figures by the country's central bank. That's up from just €7.9m in the same period of 2020 but still well below the €463m the industry earned between January and October of 2019, before the Coronavirus broke out.
Despite the recovery seen last year, the global cruise industry continues to receive blows from the pandemic.
Brazil has asked cruise lines to halt operations in the country until 21 January as a result of rising cases at sea.
On 10 January, Royal Caribbean International postponed some voyages amid heightened concerns over Omicron – the latest coronavirus variant which looks less dangerous than previous ones but is far more contagious.
Norwegian Cruise Line, another major player, recently cancelled eight sailings across its fleet, with nixed departures stretching well into April.
A survey by the UBS Evidence Lab in the last week of 2021 found just 43% of respondents said they are ready to travel now, according to a report by Robin Farley, a US-based analyst who covers leisure stocks for the Swiss bank.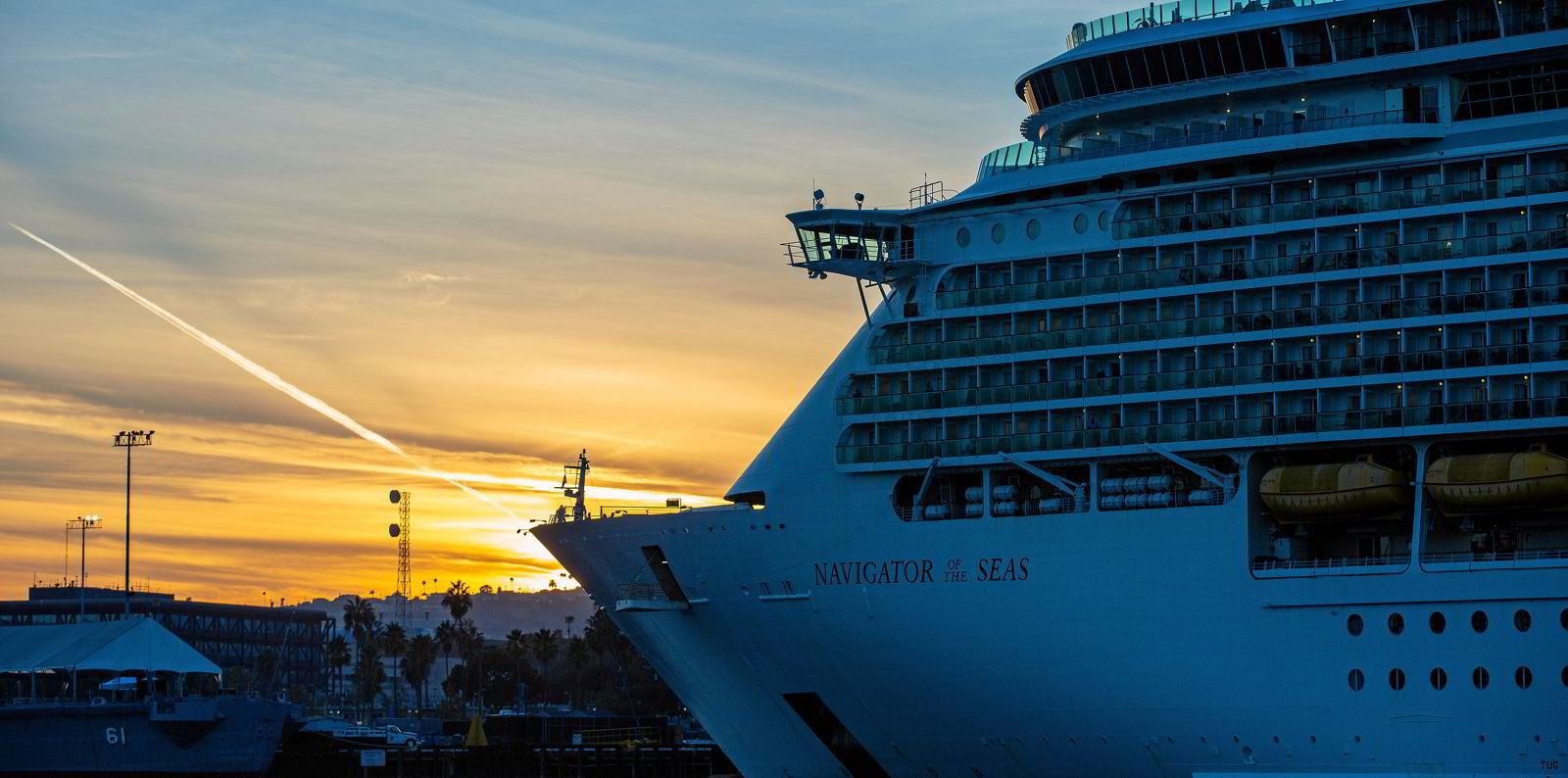 That was the lowest point since April 2021 and well off the June peak, when 66% were willing to travel now.
Still, cruise lines put a brave face on their latest troubles. Despite occasional hick-ups, Carnival Corp shares have been gaining steadily since early December, boosted by expectations of a tourism revival in 2022 after two bad years.
MSC, which draws doctors and nurses to come on board, sticks to plans to take delivery later this year of the LNG-powered, 5,000-passenger newbuilding MSC World Europa.