Hurtigruten Expeditions is set to resume cruise operations as its fleet prepares to emerge from Covid-19 isolation.
The fleet reactivation marks the actual operational beginning for Oslo-based Hurtigruten Expeditions after it was formed late last year as a separate operation alongside the traditional Hurtigruten Norwegian Coastal Express.
The 15,690-get, 919-passenger hybrid propulsion cruiseship Otto Sverdrup (built 2002) is set to depart from Hamburg on 24 August, followed in September by the 16,151-dwt, 632-passenger Maud (built 2003) from Dover and the rest of the fleet soon after that.
The company's website advertises eight vessels in its Hurtigruten Expeditions fleet and seven in the Norwegian Coastal Express fleet. Most are directly owned.
The coastal fleet has remained in at least partial operation throughout the Covid-19 pandemic.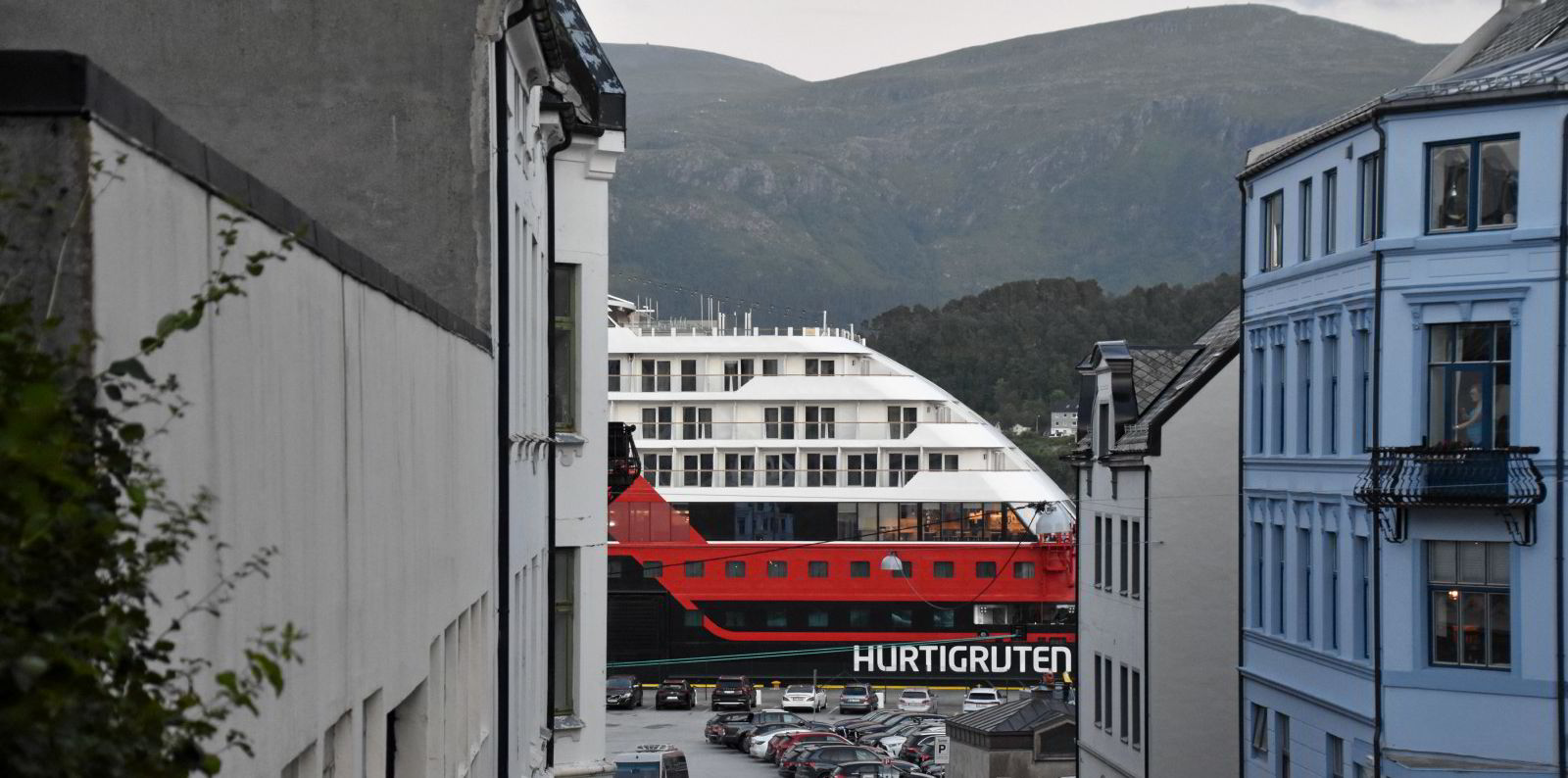 Hurtigruten Expeditions, which is led by chief executive Asta Sofie Lassesen, had previously announced that it expected to reactivate its laid-up ships in June.
During the coming year, the Norwegian shipowner is branching out from its traditional concentration on Arctic and Antarctic cruising, by adding routes to destinations including the Galapagos Islands and the archipelagos off West Africa.
The newly announced sailings to Cape Verde and Guinea-Bissau's Bissagos Islands will start in November 2022, marking Hurtigruten Expeditions' African debut. Another route will cover the Canary Islands and Madeira.
The Galapagos business, to begin in January 2022, will involve outside tonnage under a joint venture with Ecuadorian operator Metropolitan Touring. The Ecuadorian-flagged, 2,600-gt, 90-passenger Santa Cruz II (built 2002) is attributed in reference sources to Ecuadorian passengership owner Etica.
Otherwise, Otherwise, Hurtigruten Expeditions has limited experience as an operator of other owners' tonnage but regularly charters in one of its former ships for the summer season cruising to Norway's far north island territory of Svalbard.
That ship is the Blohm+Voss-built, 2,191-gt, 150-passengership Nordstjernen (built 1956), which Hurtigruten's Norwegian Coastal Ferries brand sold to Vestland Marine for a reported $1.8m in 2012.
Women at two helms
Both Hurtigruten Expeditions and another newly separated division — Hurtigruten Norway — are led by female chief executives.
Hurtigruten Expeditions' head Lassesen is based in Oslo, while Hurtigruten Norway, which runs the Norwegian Coastal Express brand on state-subsidised routes serving Norwegian coastal communities, is led by Hedda Felin from the Arctic town of Tromso.
Felin was recruited from energy major Equinor in December 2020.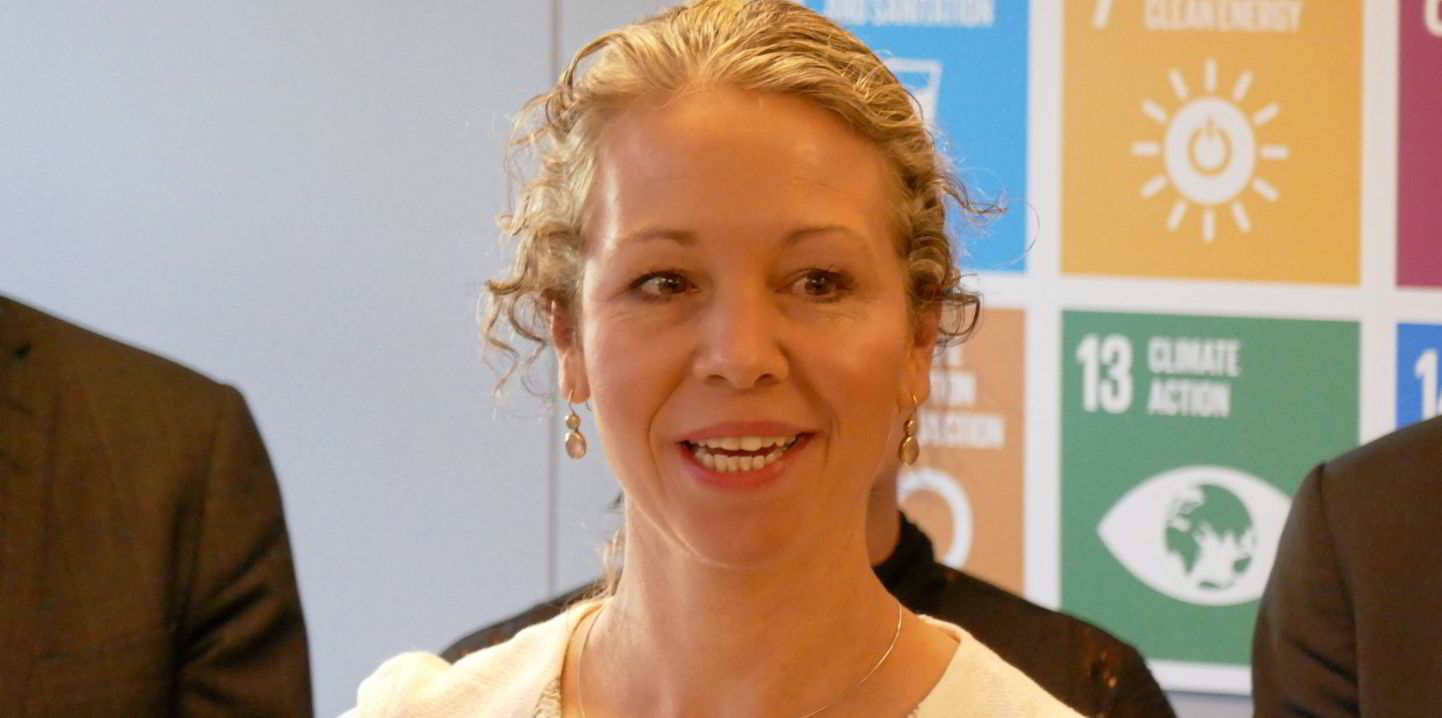 Some of the recent organisational and management changes within the Hurtigruten Group were already in the works before the Covid-19 lay-up period, and others were marked by crisis.
A company spokesman said the split between Hurtigruten Expeditions and Norwegian Coastal Express was already planned.
Less predictable were the changes to top management.
After a controversial Covid-19 outbreak on the 21,765-gt, 530-passenger Roald Amundsen (built 2019) in September 2020, previous Hurtigruten chief operating officer Bent Martini departed in a hurry and was replaced temporarily by group veteran Lassesen.
Lassesen had already served as group chief financial officer and chief commercial officer before being called upon to take Martini's place as acting chief operating officer, and then later to head the newly created Hurtigruten Expeditions division as chief executive alongside new hire Felin at Hurtigruten Norway.