One of Pelayaran Nasional Indonesia (Pelni)'s inter-island passengerships has been drafted into the country's battle against Covid-19.
With the virus spreading at an alarming rate throughout the vast Indonesian archipelago, the state-owned liner and ferry company's 14,500-gt passenger-cargo ship Umsini (built 1985) has been converted into a Covid-19 isolation facility for people who have tested positive for the virus.
The vessel, which usually accommodates 1,600 berthed passengers, has been docked in the South Sulawesi port city of Makassar to ease pressure on land-based medical facilities.
The province has in recent weeks recorded more than 70,000 Covid-19 cases, with over 700 new infections reported on a daily basis.
Indonesia has logged more than 2.9m cases and 76,000 deaths. Total reported infections for the country averaged out at 50,000 new cases per day over the past week.
The head of the South Sulawesi Covid-19 task force team, Ridwan Amiruddin, told local media that using the Umsini as an isolation facility was required as Indonesia was entering an "extreme phase of Covid-19 pandemic handling".
Isolation hospital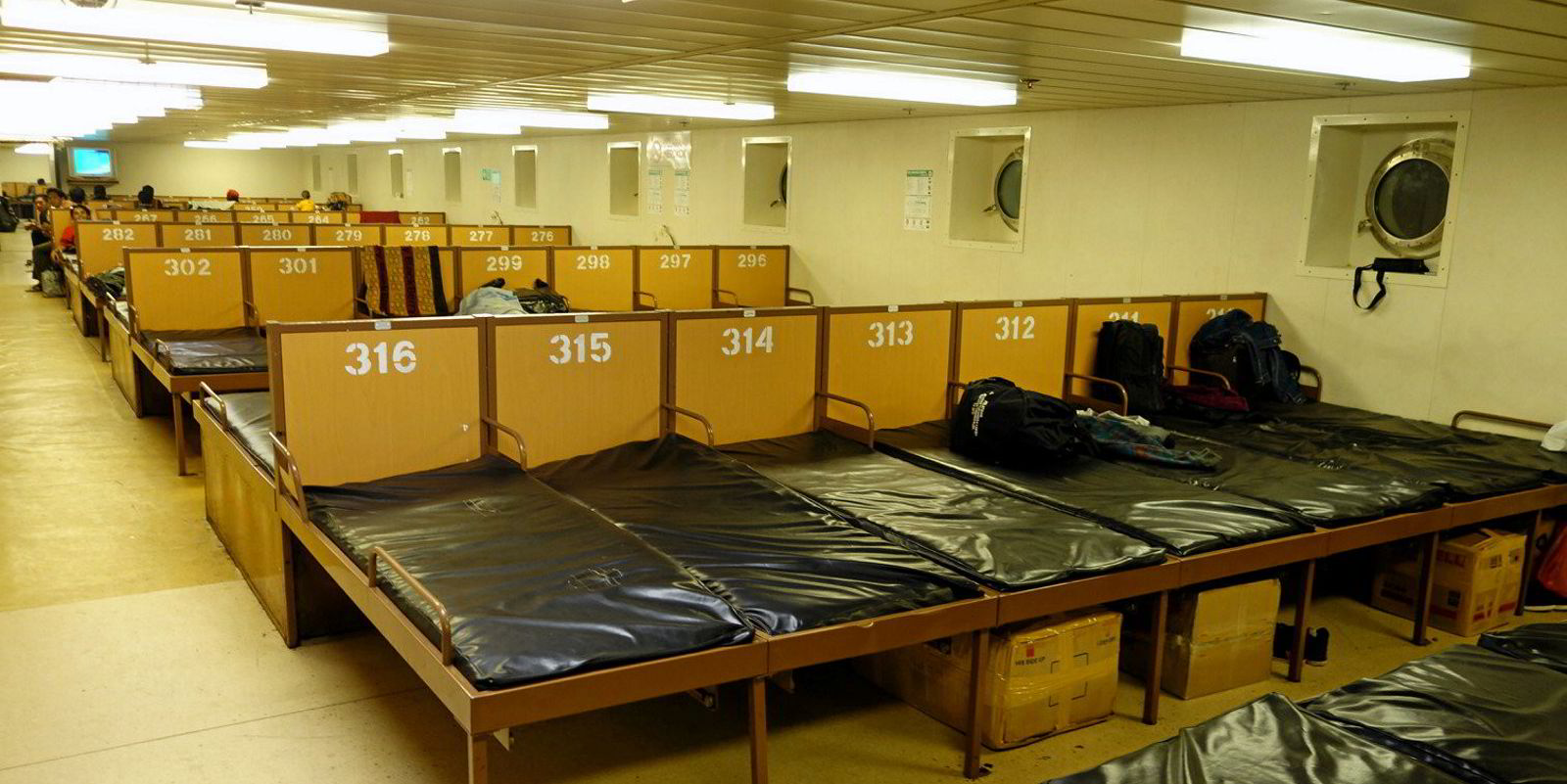 The ship's economy-class dormitories have been altered into an 804-bed facility that functions as a hospital. Partitions have been erected to separate patients.
Healthcare workers are housed in the ship's first-class cabins.
As the largest transporter of passengers in Indonesia, Pelni operates a large fleet of vessels ranging from ropaxes to passenger-cargo and containerships.
The Umsini is one of 24 conventional passenger-cargo ships of between 6,000 gt and 15,000 gt that were built for the company by German shipbuilder Meyer Werft.