Roger Frizzell, a veteran PR professional who has spent nine years as the chief spokesman for the world's largest cruise company, said he will step down as Carnival Corp's chief communications officer.
Frizzell, who has been a public relations professional for four decades, came to Carnival Corp in 2013, a day before Arnold Donald was named chief executive. Donald stepped down from his CEO role in April to become executive chairman.
As New York-listed Carnival's new top PR guy, Frizzell was tasked with creating PR oversight for the company's 10 brands under Donald's new leadership.
"In the past 40 years, I have worked for blue-chip companies such as AT&T, HP, American Airlines [and] PG&E, but my role as chief communications officer at Carnival Corporation has been the best job in the world," he told TradeWinds.
Frizzell, 61, said he will spend retirement with his wife of 40 years, five adult children and six grandchildren while serving on the boards of his alma mater Oklahoma University and the National Wrestling Hall of Fame.
The former collegiate wrestling standout said he would like to continue coaching the sport on the side — possibly to even his grandkids someday — and teaching a few college PR courses, as well as writing books and staying closely engaged in the PR field.
"I have been very fortunate throughout my career – and during my time in wrestling – to be surrounded by the very best of the best, not only in industry, but also in the fields of PR, journalism and sports, people who are bigger than life, but those giants who also took the time to share and mentor," he said.
"I hope to give back some of what they have done for me and so many others."
Frizzell will stay on as chief communications officer through the end of the year as Jody Venturoni, another PR veteran with 30 years of experience, assimilates to becoming Carnival's next communications chief.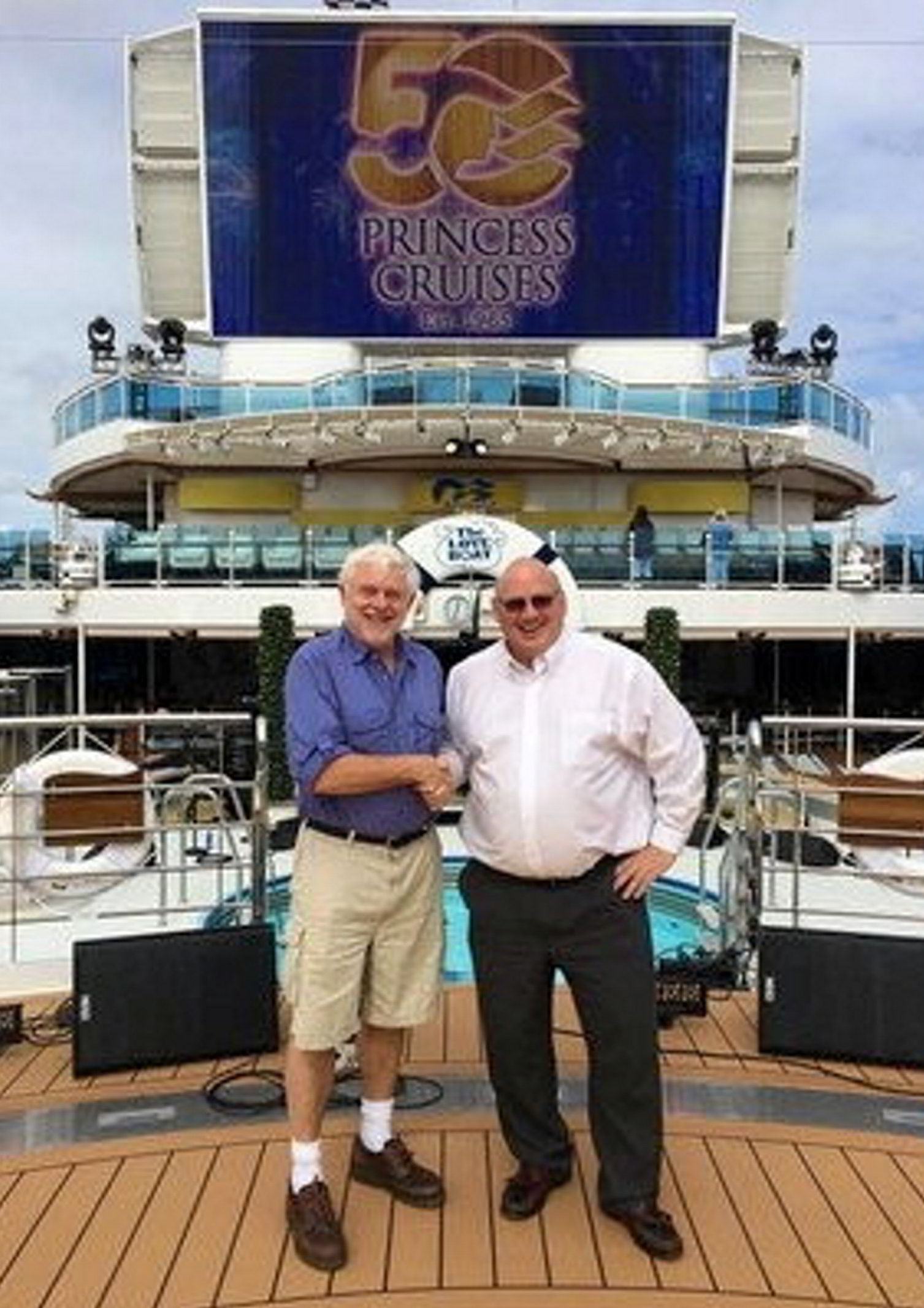 "Roger Frizzell, our chief communications officer, will be stepping down after his outstanding work for the company during the past nine years," Carnival said in an internal statement obtained by TradeWinds.
"Roger has helped elevate Carnival Corporation's standing with the media and helped raise the profile of our brands, as well as expertly managing our PR responses through many volatile situations over the past decade."
Frizzel graduated from the University of Oklahoma in 1983 with a degree in journalism and public relations after enjoying a four-year career as one of the country's best collegiate wrestlers.
He was a four-time National Collegiate Athletic Association All-American wrestler for the University of Oklahoma Sooners and broke the university record with 114 victories and remains on its top-10 list for career pins.
Frizzell went on to win silver and gold medals in the US senior national freestyle wrestling championships.
Upon graduating, the National Wrestling Hall of Fame member joined the PR department of telephony giant Bell System, AT&T's predecessor.
He went on to serve executive PR roles with Compaq, Hewlett-Packard, Pacific Gas & Electric Co and American Airlines before joining Carnival.