Swedish shipping group Wallenius is on a voyage with avatars alongside compatriot pop legends Abba from which it is borrowing a song to promote its Oceanbird project. But they are going in opposite directions.
Where Abba Voyage is a virtual concert with avatars used to recreate the singers from nearly 50 years ago, Oceanbird is using digital constructions to go forward with a new reality: to build a wind-propelled 7,000 vehicle-capacity car carrier that can cut carbon emissions by 90%.
Led by the AlfaWall Oceanbird joint venture with technology company Alfa Laval, the 11 partner-project aims to have a full-scale wing sail rig under land-based testing this year.
And a unit will be fitted to the existing Wallenius Wilhelmsen car carrier, the 71,673-gt Tirranna (built 2009) during a scheduled drydocking in mid-2024.
The project received €9m ($9.7m) in funding from the EU's Horizon Europe grants system for renewable research this month to develop a wind-propelled newbuilding sailing by late 2026 or early 2027.
Land-based tests are expected to optimise sail assembly processes and examine how the mechanics and automated systems work, said Oceanbird managing director Niclas Dahl in a live and online briefing.
Testing under real-life conditions on the Tirranna will follow, in part to validate how well earlier computer design work, digital and real models plus wind tunnel and wave tank tests compare with performance at sea.
A lot of work needs to be done to prepare an existing high-sided ship not originally designed to take a sail, said Roger Strevens, vice president of global sustainability at Wallenius Wilhelmsen.
Structural and stability issues have to be addressed to take account of the extra weight and thrust stresses imposed by adding the sails, Strevens said, as well as crew training.
But the developers are not just looking at the design for the car carrier newbuilding, the Orcelle Wind, they also want to develop retrofit wing systems for ships from tankers to bulkers and boxships.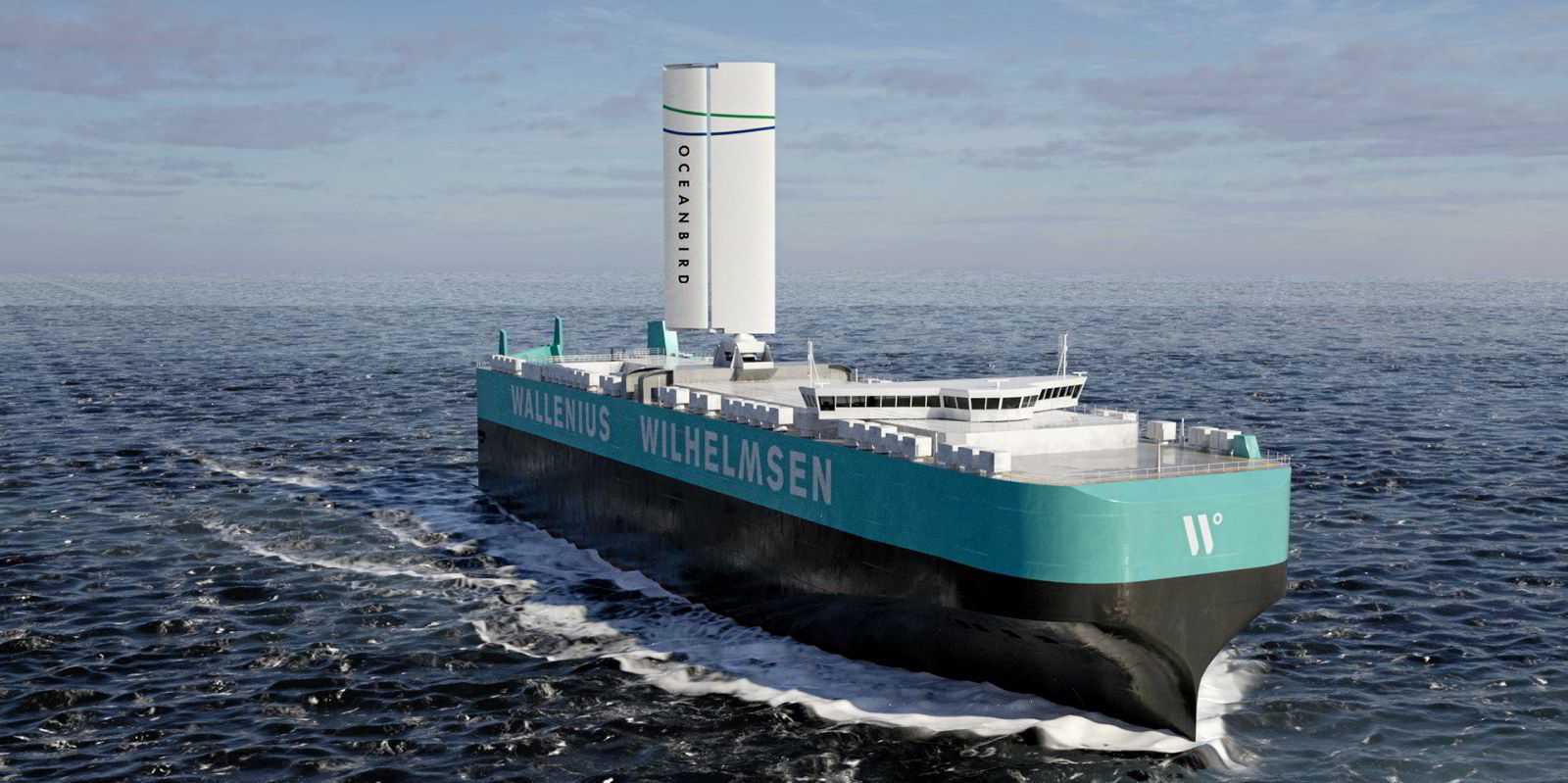 Oceanbird technical project manager Emil Kotz said added weight and propulsive thrust factors are the main elements for any vessel with a 40m-high sail weighing 150 tons
Weight has already been reduced while retaining the same performance, Kotz said, with the sail's size cut by 50% when an original telescopic design was changed to a tilting one.
The sail's structural limit is 20 meters per second, equivalent to 40 knots, but Kotz said lower operational limits might be set for safety and crew comfort reasons.
Wallenius said future ships may be named after Abba hits when it last year that the virtual concert hall the Abba Arena in East London would have an Oceanbird Departure Lounge.
The ship project is now being promoted with the Abba song Eagle which includes the lines: "I dream I can spread my wings" and "Am I dreaming, or is it all real?"
Oceanbird aims to take a lead in making wind propulsion real.
Tightening environmental legislation and stronger carbon-cutting targets means everyone in shipping will have to find ways to cut emissions to be in compliance with regulations.
"We can't be conservative. That's a fast track to obsolescence, but we must be cautious," Strevens said.