Hospital ship charity Mercy Ships first ever purpose-built newbuilding has been inaugurated in Dakar, Senegal in a ceremony and ribbon cutting overseen by the African country's president.
President Macky Sall cut the ribbon to the 36,600-gt Global Mercy alongside Mercy Ships founder Don Stephens as the new ship sat in port next to the charity's existing 16,572-gt converted rail ferry Africa Mercy (built 1980).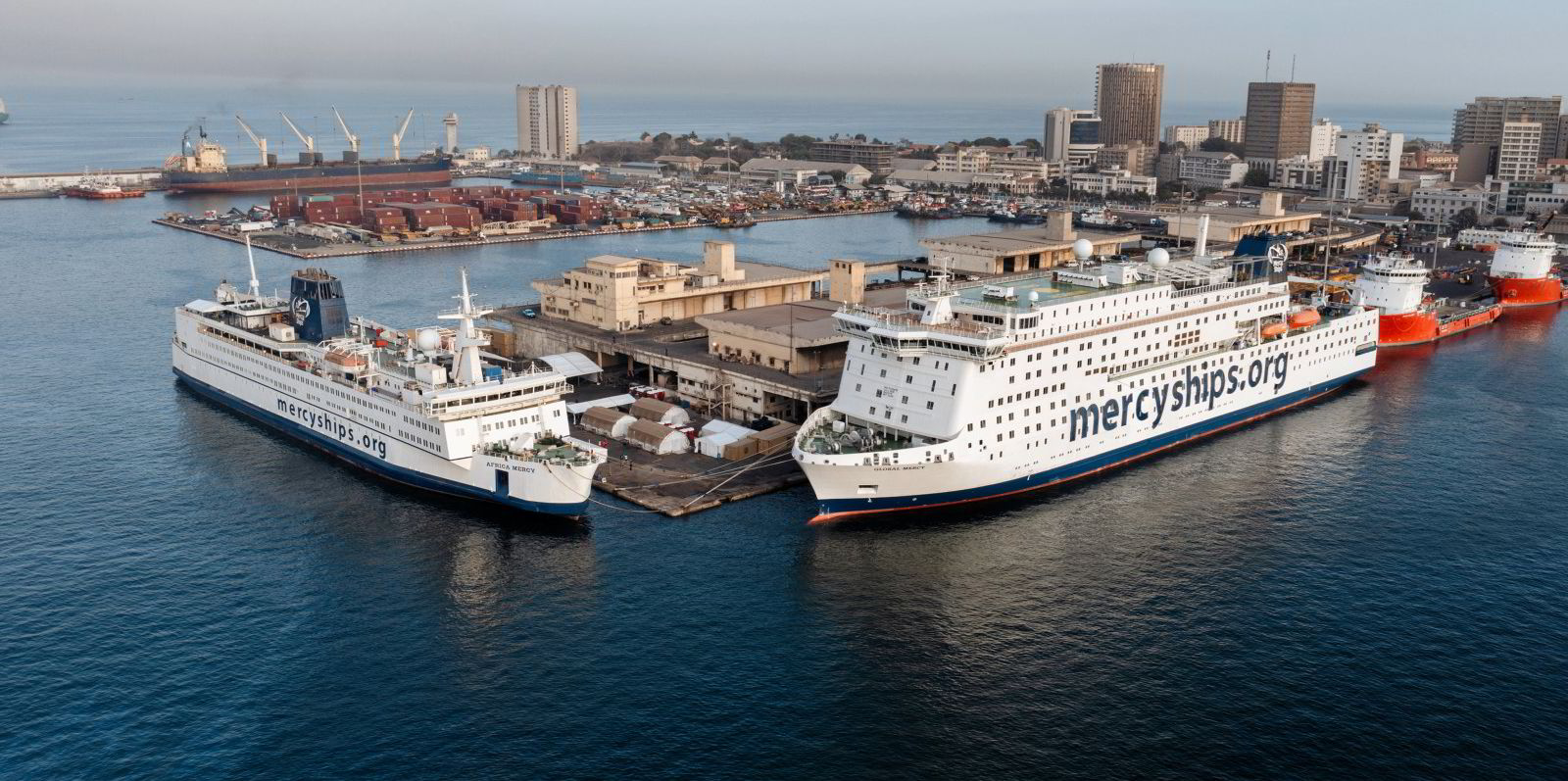 While the celebrations were underway, the crew had already begun with the ship's first mission in strengthening African healthcare.
The new ship has six operating theatres, six hospital wards, radiology, screening, rehab and outpatient care.
Founded in 1978 by Don and Deyon Stephens, Mercy Ships has been active in more than 55 developing countries, providing medical services valued at more than $1.7bn to directly benefit more than 2.8m people.
Mercy Ships draws volunteers from over 60 nations — an average of more than 1,200 each year, including surgeons, nurses, dentists, healthcare trainers and teachers, as well as seafarers.
The capital cost of the newbuilding was raised largely from private and corporate donors, but millions of dollars are needed each year to provide medical services and operate the new ship, as well as give training support for African medical professionals.
Stena RoRo, which specialises in designing ships for special needs, project managed the building of the Global Mercy and its managing director Per Westling, said: "For us, this marks the end of our extensive involvement in a major, multi-year project.
"For Mercy Ships, the inauguration marks the beginning of something new. With the Global Mercy in full operation, the organization's ability to help the less fortunate in need of care more than doubles."