The recent TradeWinds Shipowners Forum USA gave me a chance to quiz five shipowners on environmental, social and governance (ESG) matters. And since this is the last digital-only forum on the TradeWinds Events calendar, I could do it in the comfort of my sweatpants and fluffy bunny slippers.
Decarbonisation was high on the agenda, with virtually every audience question focused on the topic.
Here are some of the key takeaways:
1. Wind propulsion has some scepticism to overcome
Wind propulsion technology like rotor sails is gaining ground as a solution to cut fuel consumption and emissions on ships, but it has some ground to cover to achieve widespread adoption.
Shipping executives for three companies described some of the reasons why they haven't hoisted sails on their vessels.
Eagle Bulk Shipping chief executive Gary Vogel said his company looked in detail at rotor sails as a solution for its fleet of supramaxes and ultramaxes.
The problem: in this bulker sector, all the ships have onboard cranes, leaving little room for the towering sails.
Vogel said Connecticut-based Eagle Bulk sees potential but decided to spend the capital elsewhere.
"If we were operating tankers, we very likely would have gone forward at least with a test project," he said.
But International Seaways chief executive Lois Zabrocky does operate tankers, and she remains on the fence while the technology matures.
She cited issues related to air clearance in-port and lower fuel savings on key tanker routes.
_________________________________
Tune in to the TradeWinds Shipowners Forum USA.
Click here to register for a replay of the event.
_________________________________
"I think that these are early days and that the concept has merit, it's just that it will probably be future iterations that will work better," she said.
Carnival Corp chief maritime officer William Burke said his company has started to look at wind-assistance technology, and it's not yet as promising as the company would hope.
Rotor sails aren't the only options to harness wind. Shipowners can also go fly a kite, literally.
Matthew Smith, chief commercial officer at Airseas, pointed out that his company's Seawing kite technology takes up little deck space compared to rotor sails and are installed at the bow of a ship.
And the fuel savings for the retractable kites are less route-specific, because they can be raised to altitudes whether the wind is more helpful.
"With a kite system, we can find the right altitude to fly out to find the favourable wind," he said after attending the event.
2. Carnival could use its dominant position in cruise to tackle Scope 3 emissions
As the world's biggest owner of cruise ships, Carnival Corp has significant say over the services that are supplied to the company's ships.
And the company is looking to use that leading position to tackle Scope 3 carbon emissions, the indirect CO2 output of the goods and services purchased by the company.
Burke, who has a key role in the company's ESG efforts, said the company is starting to look at Scope 3 emissions "both upstream and downstream".
"One of the things we'll probably do is use our position in the marketplace to ask our suppliers to improve their Scope 1 and 2, which become our Scope 3," he said.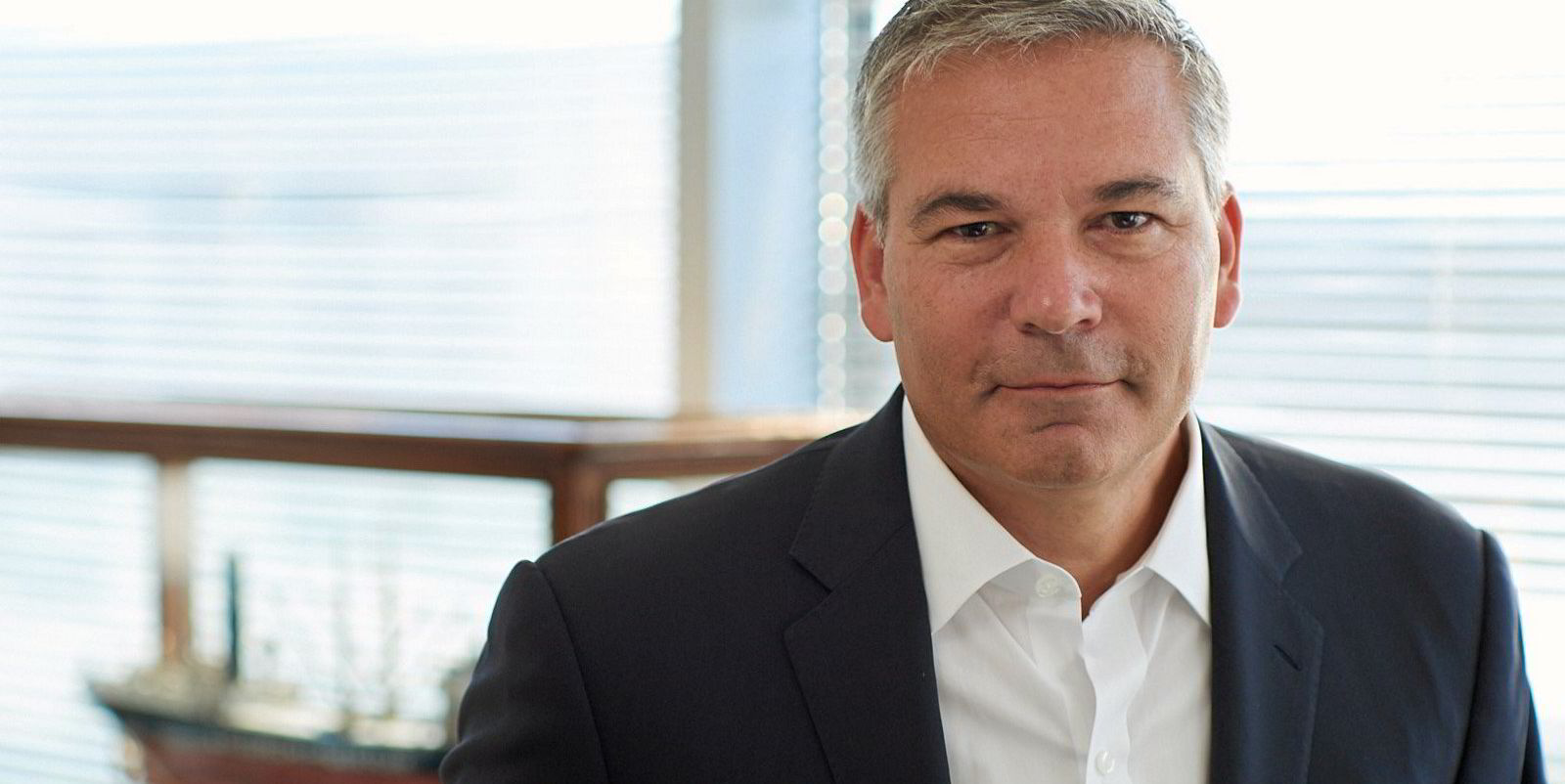 He added that one of the benefits of installing scrubbers and continuing to use heavy fuel oil in the company's vessels is that it eliminates the higher indirect carbon emissions from the refining process that lower-sulphur marine gas oil would entail.
At bulker owner Star Bulk Carriers, which like Carnival participates in the Carbon Disclosure Project, is making Scope 3 emissions part of its focus areas for 2022.
Charis Plakantonaki, chief strategy officer at the New York-listed company, said Star Bulk hopes this will help lift its CDP grade, which stands at a B-.
3. Scrubber proponents are looking at carbon capture
Ahead of the global sulphur cap that was imposed at the start of 2020, shipowners like Star Bulk made a major investment in exhaust gas scrubbers, which allow ships to continue using heavy fuel oil rather than purchase low-sulphur fuel.
Now, as TradeWinds recently reported, shipping companies are exploring carbon capture technology that marries with scrubbers.
"We do aim to leverage our existing exhaust gas cleaning systems in order to advance the technology of scrubbers to assess to what extent we can combine it with onboard carbon capture," Plakantonaki said.
Subscribe to Green Seas
Get our weekly newsletter on sustainability, ESG and decarbonisation to stay on top of the developments as the shipping industry faces pressure to transform.
More stories on sustainability and the business of the ocean
Hydrogen is tough to ship, and one Belgian company, Tree Energy Solutions, has a plan that aims to bring it to Europe in the form of green methane. The upshot: it could also give the continent an avenue to wean itself off Russian gas. Click here to read the story in Recharge.


After oil prices slumped following the start of the coronavirus pandemic, economics for scrubbers started to look questionable. Fast forward to today, and ships that have the technology are making more in earnings than their non-scrubber cousins — and that premium is at a two-year high. Click here to read the story in TradeWinds (subscription required).


Shipowner Mitsui OSK Lines has big ambitions as it moves into offshore wind. The Japanese company, which already has one of the world's largest shipping fleets, is looking to potentially invest in about 50 vessels to serve the wind sector. Click here to read the story in TradeWinds.