Three of shipping's first movers in powering ships by methanol who took to the stage in Green Seas' first live event spoke optimistically of the hunt for finding the greener versions of the lower-carbon alternative fuel.
Their comments at the Green Seas Fuels Forum in New York came as methanol has been a growing feature of the newbuilding orderbook, particularly in the container shipping sector.
But conventional methanol has carbon in its chemical formula and greenhouse gas emissions in its supply chain, meaning shipping companies aiming for even deeper cuts will need greener forms of the fuel, such as bio-methanol or e-methanol produced using captured carbon and hydrogen made from renewable energy.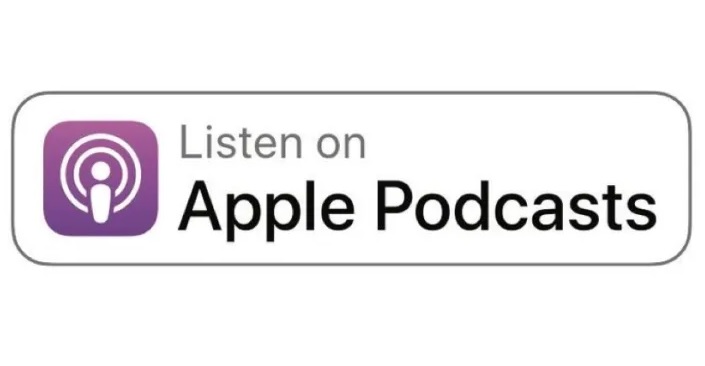 Introducing the Green Seas podcast
Listen to our new audio edition of Green Seas as Eric Priante Martin explores the intersection of environmental sustainability and the business of the ocean.
Waterfront Shipping president Paul Hexter pointed to parent company Methanex's recent net zero voyage with Mitsui OSK Lines using bio-methanol, produced from renewable natural gas made from animal manure.
He said the move shows it is possible to reduce shipping's carbon footprint today using bio-methanol.
"So it's really exciting and a great opportunity to show that there is a path," he said. "The challenge we face is cost and scalability."
Waterfront owns a fleet of methanol-fuelled tankers, and its parent company is a producer of the fuel.
Executives from major dry bulk charterers Cargill and Vale expressed confidence that they can produce green methanol for their ships.
Vale sees a way
Vale shipping technical manager Rodrigo Bermelho told the Green Seas forum that the iron ore miner sees a way to find green methanol as the company seeks proposals from shipowners on long-term contracts for 325,000-dwt Guaibamax bulker newbuildings that will be able to run on the fuel.
"We have our strategy teams in Singapore that are discussing with various players, looking for players that potentially could develop and deliver the solutions for the supply of methanol," he said.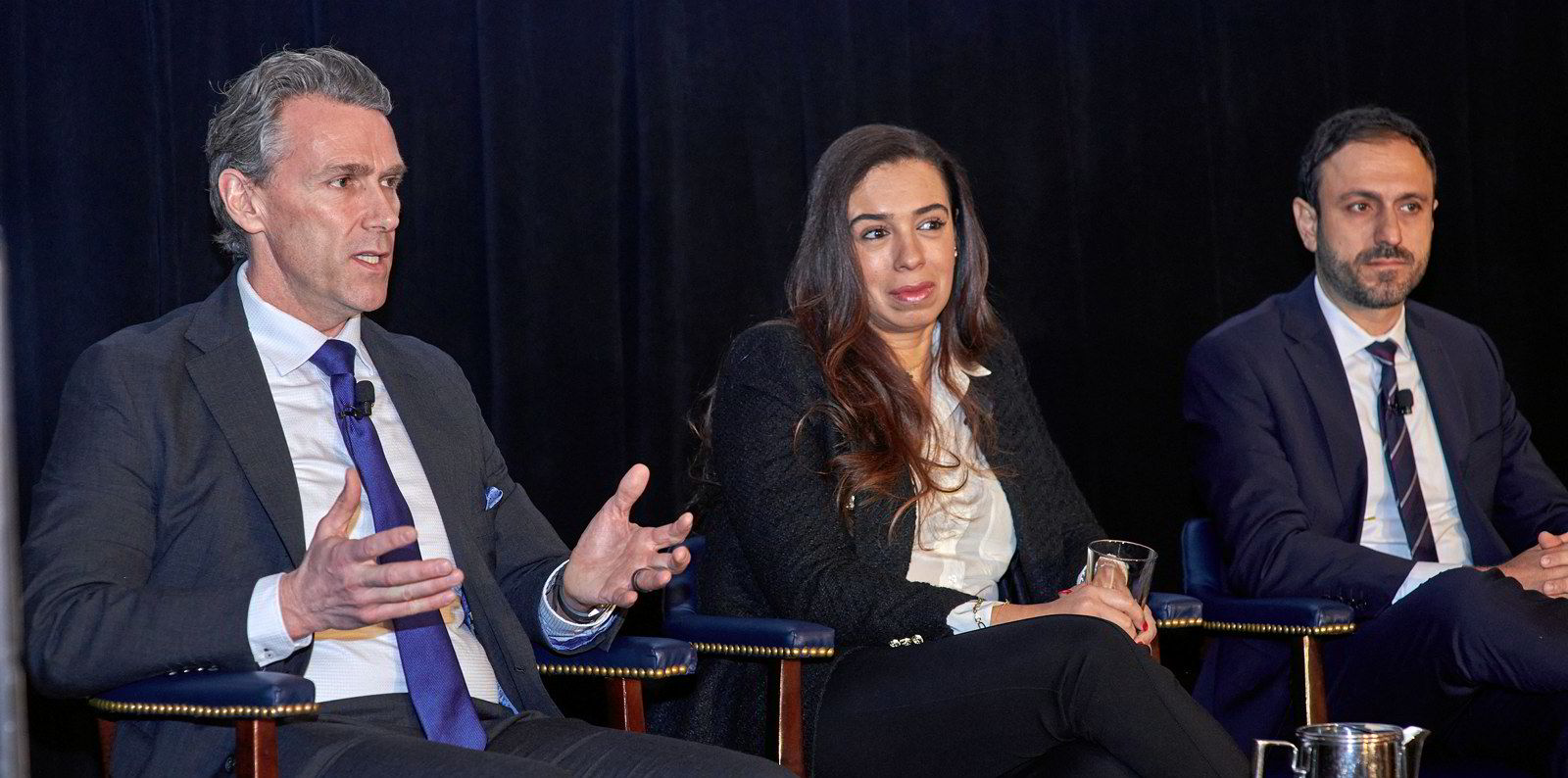 "This is running parallel. While we have the tender running for the ships, we are looking at all the various ways that we could have a green methanol supply in the short term for these ships, so we do believe it's possible."
Bermelho said Vale recognises that green fuels come at a premium, but he said that is why the company has been looking at other solutions to reduce its freight costs, such as wind propulsion and energy-saving devices.
"We know green fuels will be more expensive than the traditional fuels that you use today, and that's where the combination of technologies play a role," he said.
Cargill Ocean Transportation global operations director Eman Abdalla said her company, which has ordered what are likely to be the world's first methanol-fuelled bulkers, already has the advantage of having access to biofuels and is in discussion with various companies and partners in Europe and Asia for green methanol.
"Singapore is definitely one of the hubs that we believe … will be able to supply green methanol fairly soon," she said.
Abdalla said Cargill would like to only use green methanol in the ships, but until that time it will have to turn to fossil fuel-derived grey methanol and blue methanol, which is made from natural gas paired with carbon capture technology.
Long-term contracts
Hexter said long-term contracts will make it easier for shipping companies to procure greener methanol, because it will help support investment of renewable natural gas as a feedstock for the fuel.
But he said renewable volumes make up a tiny share of the natural gas market over all, and planned projects to make more may bring supply to the equivalent of 20m to 100m tonnes of green methanol by 2040.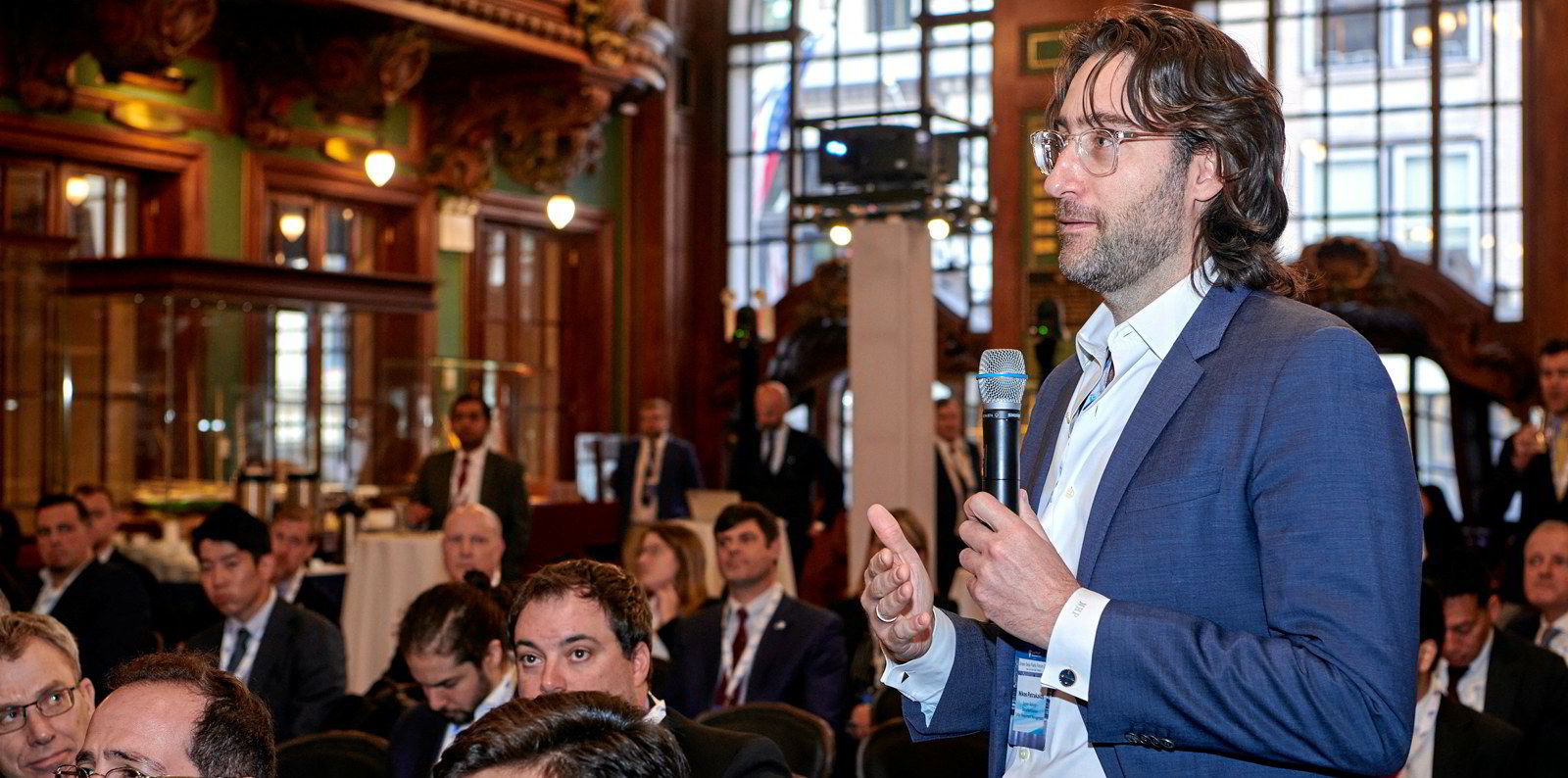 "It's not going resolve all of the maritime industry, so we have not looked at methanol as the only solution but really just a part of the solution," he said.
"But the investment from charters will help fast-track investment into renewable natural gas and make it more readily available."
Nikos Petrakakos, senior advisor for decarbonisation at shipping investor Tufton, asked the panel how it sees carbon capture gaining traction and contributing to green methanol supply.
Subscribe to Green Seas
Get our weekly newsletter on sustainability, ESG and decarbonisation to stay on top of the developments as the shipping industry faces pressure to transform.
Hexter responded that Methanex has committed to investment in carbon capture at one of its methanol plants to test the technology, and he said it may be years before it becomes a viable option, which is why using renewable natural gas as a feedstock is the best option available today.
"It's gonna take time, I think, but with investment in the shipping side, it's promoting the investment on the production side," he said.
Subscribe to the Green Seas podcast on Google Podcasts, Apple Podcasts, Stitcher, Pandora, Spotify and Soundcloud.