International Seaways has been a public company for a little over five years. But in a strange way, Norwegian tanker king John Fredriksen has fancied the company since well before that.
The New York-listed owner announced a stockholder rights agreement — informally known as a "poison pill" — in its bylaws on Monday to try to block Fredriksen from gaining much more than the 16.6% of stock he has accumulated in the past month.
Fredriksen's private Seatankers Group criticised the tactic the following day in an open letter to International Seaways' board and pressed for two director seats.
Whatever Fredriksen's ultimate intention for International Seaways as he overtly pursues a merger with Belgian tanker giant Euronav, you might say he has rummaged through this medicine cabinet before.
The 'old' OSG
That is because International Seaways is the old Overseas Shipholding Group (OSG). It was formed in December 2016, when parent OSG spun off International Seaways and its 56 internationally trading tankers on the New York Stock Exchange.
OSG held on to the company's US flag and Jones Act business, and also the company name, and today moves forward under chief executive Sam Norton.
The former OSG — with the international and cabotage business under the same roof — caught Fredriksen's eye nearly a decade before the split occurred.
One night in March 2008, Fredriksen made a rare trip to Connecticut to be installed as the Connecticut Maritime Association's "Commodore" — a sort of shipping Hall of Fame.
He was seated at the ballroom dais of the Stamford Hilton Hotel next to OSG chief executive Morten Arntzen, the outgoing Commodore. By tradition, it would be Arntzen's role to introduce Fredriksen and place the ceremonial tricorne hat on his head.
But Fredriksen turned the whole evening on its ear when he leaned over to Arntzen and whispered that he had just acquired 10% of OSG.
While nothing was said from the lectern, it did not take long for word of the exchange to start making its way around the post-dinner cocktail party, and from there into TradeWinds' news columns.
But for all the buzz created, Fredriksen's pursuit did not ultimately get him anywhere.
And that's at least partly because OSG had its own form of poison pill.
While vessels in the US domestic trade represented a minority of OSG's operated fleet of 116 tankers, the Jones Act required that any cabotage operator be at least 75% owned by US citizens.
It was not illegal for Fredriksen or any other foreign citizen to accumulate more than 25% of OSG shares. However, the board would then have the power and duty to invalidate the percentage of shares exceeding the 25% limit.
With a hostile takeover off the table, conventional discussions slogged on for three years before Fredriksen sold out in 2011, logging losses estimated at $20m.
Fredriksen's Frontline claimed OSG "never opened for real discussions", while the OSG camp suggested Frontline never made a written acquisition proposal.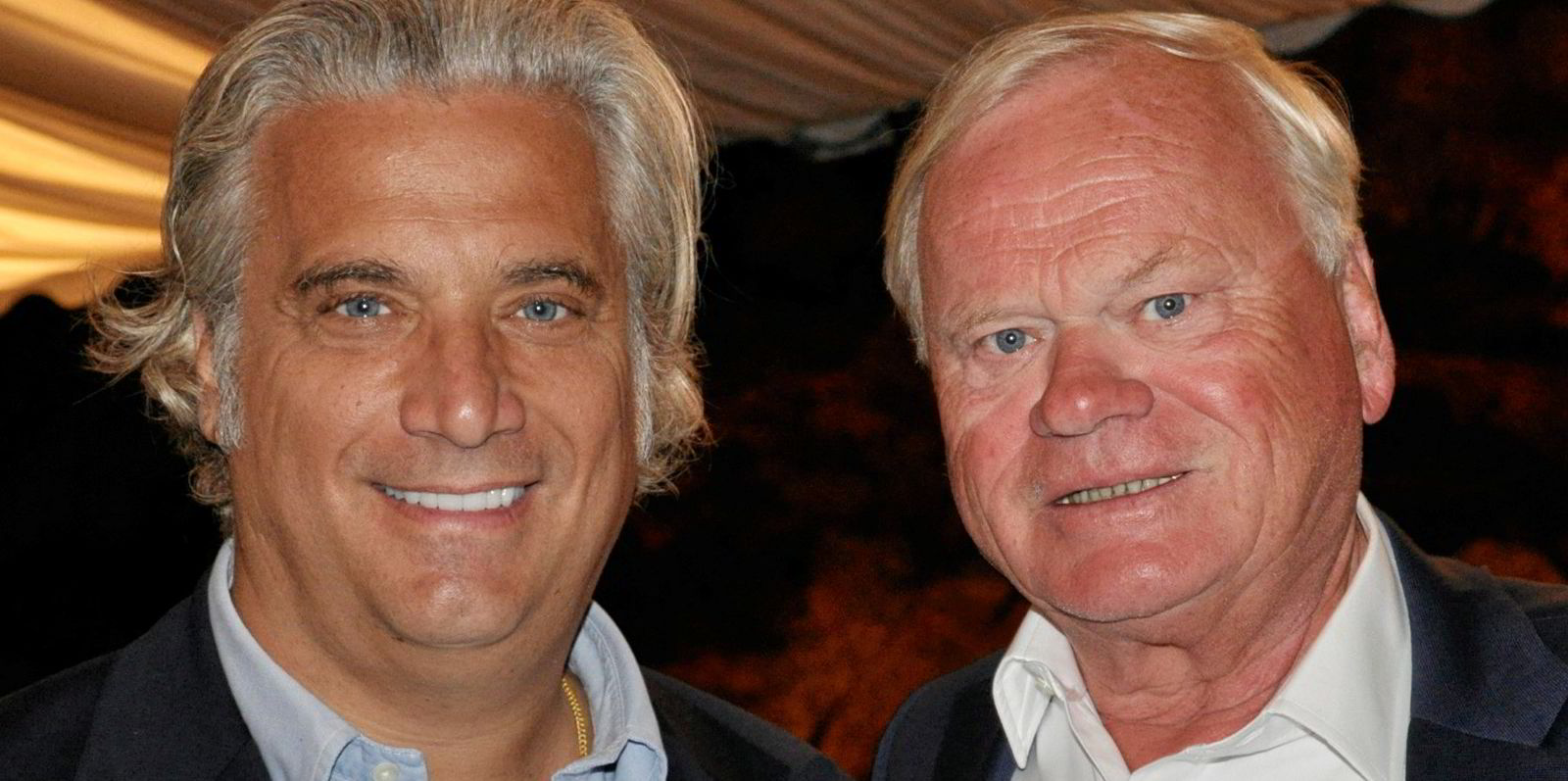 Shifting back to the International Seaways scenario, Fredriksen's intention remains ambiguous. While a top lieutenant has called the stake "a stand-alone financial investment", he also left the door open to "a broader consolidation play".
Small wonder, then, that the International Seaways board would adopt the poison pill, which heavily dilutes any investor that acquires more than 17.5% of the company by granting outsized "rights" to stock acquisition by all other shareholders except that one.
The tactic is fairly common in merger-and-acquisition scenarios where there is a possibility of a hostile takeover. For example, Twitter incorporated one the day after billionaire Elon Musk made a $43bn bid to acquire the company. Musk ultimately prevailed in a consensual deal.
The 'pill' explained
"A company doesn't adopt a poison pill to prevent a merger from happening, it does so to slow down the process," one veteran investment banker told TradeWinds.
"The poison pill is the board's way of telling the potential acquirer, 'You are not getting the company without negotiating with us'."
International Seaways is today led by Lois Zabrocky, who was a chartering executive at OSG at the time Fredriksen first made a play for the company.
The chief financial officer is Jeff Pribor, who held the same title at the former General Maritime from 2004 to 2013 when Fredriksen made a couple of aborted runs at the Peter Georgiopoulos company.
Is it "here we go again"? Or with a proxy fight looming for Euronav at the 19 May annual general meeting, is that enough bitter medicine for Fredriksen to contemplate for now?