LNG is a key part of the mix in decarbonising shipping as the industry moves towards hydrogen-based fuels as the long-term zero-emission fuels, according to Shell's new shipping chief Karrie Trauth.
Shell Shipping & Trading senior vice president Trauth said that for the sector to decarbonise now it has to start with the lowest carbon fuel available today. She made the comments while speaking about decarbonisation with DNV Maritime chief executive Knut Orbeck-Nilssen at the 13th Annual Capital Link Shipping & Marine Services Forum.
Trauth, who has been in the job for just six weeks after moving from Houston to London to take up the role, said she does not know how long LNG's role will last.
"I think it is a key part of the mix," she said, adding that the industry is seeing more uptake.
"Today we calculate that you could potentially reduce, just using LNG, up to 80% of greenhouse gas versus a 2008 baseline."
But she warned that this will necessitate everyone in the industry working collectively.
Fuel cell shift
Trauth said efficiencies in combination with LNG will help close the gap to zero.
But a shift from internal combustion engines to fuel cells will enable the production of more power for the same amount of energy leading to less emissions.
She said Shell sees hydrogen-based fuels as the long-term zero-emission fuels.
But LNG can be used as fuel cells are tested and be the transition fuel until these can be dropped in.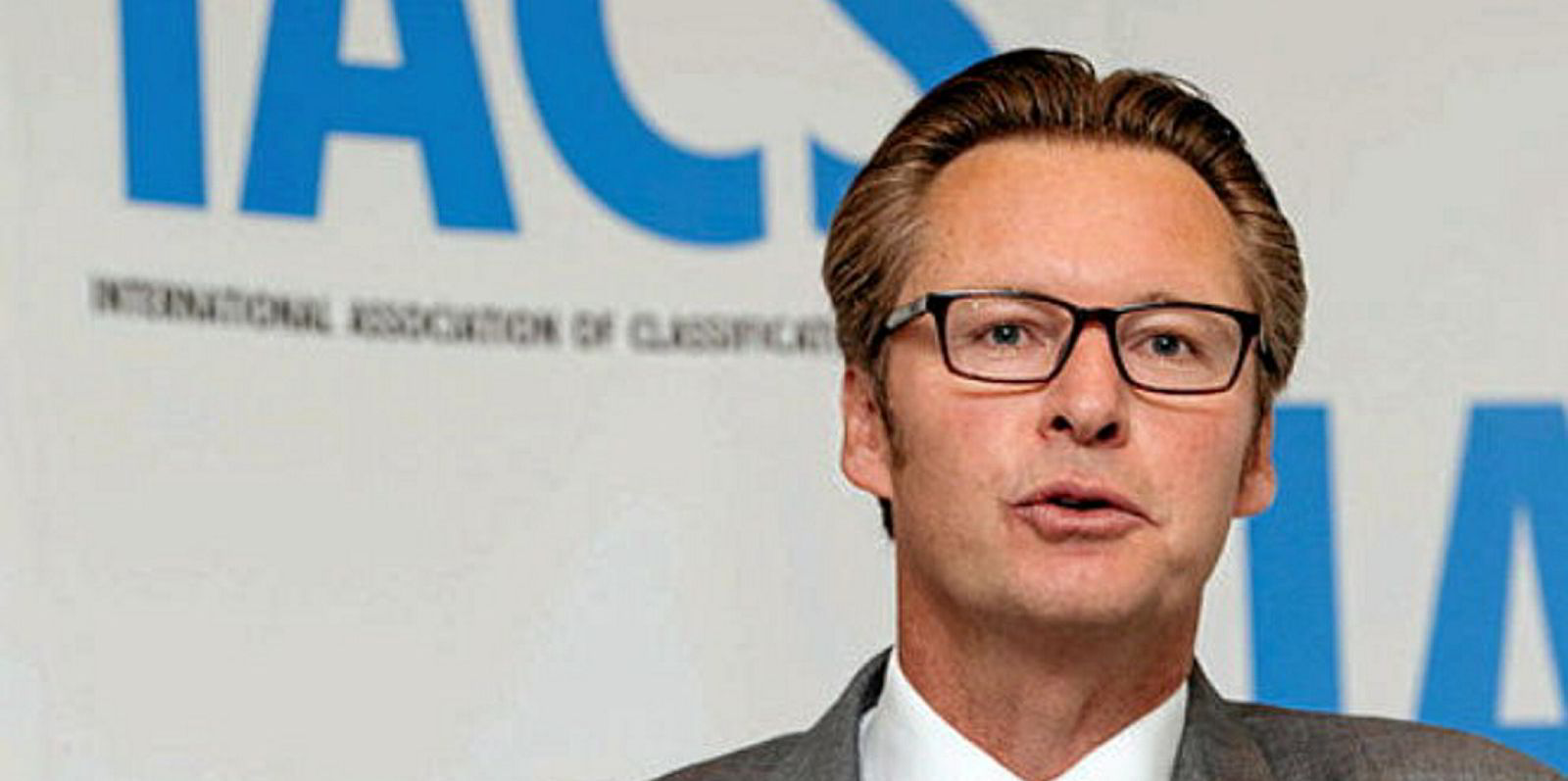 Trauth flipped the LNG lifespan question to Orbeck-Nilssen.
He said fuel flexibility will be key for decarbonisation, adding that the role of LNG is "really important" as on-board technologies are ahead of the production at quantity and infrastructure of green fuels.
Orbeck-Nilssen said the industry needs to use what is available now, adding that owners might see one or two vessel generations be able to use LNG as a fuel.
Pathway and passions
Trauth said a clear pathway to net zero by 2050 is needed.
She said Shell is advocating that the International Maritime Organization accelerate its ambition to get to net zero by 2050.
Trauth, who served as a junior officer in the US Navy and has a background in shipbuilding and ship design, said she might bring a "slightly different view" and an American perspective to the top job.
Speaking from Shell's office after meeting the UK's transport minister at the start of London International Shipping Week, Trauth managed to name check her long-term employer three times in one sentence when asked about her new role.
"I'm driven with a passion for the safety culture that Shell has set and Shell has led and indeed the heritage of shipping that is at the core of everything that is Shell," she said.
The new shipping head said she also has a passion for decarbonisation and leaving the world a better place.
She declared herself "a technologist at heart" — referencing herself during the session as a "deep engineering nerd", as she explained her view on decarbonisation.
"It is a very important time for shipping," she said. "It is about the technology and the fuels and indeed how we bring decarbonisation to life."