Mediterranean Shipping Co (MSC) has launched a new appeals court fight after losing a judgment for $132m plus interest over an explosion that rocked a container ship a decade ago.
The Swiss liner operator's lawyers said they filed the challenge in the Fifth Circuit Court of Appeals in New Orleans, as parties await a ruling from another panel of judges in New York over the fatal 2012 casualty involving the 6,732-teu MSC Flaminia (built 2001).
MSC's lawyers at New Orleans firm Murphy, Rogers, Sloss, Gambel & Tompkins are challenging a 15 December judgement by US district judge Carl Barbier in favour of the ship's owner, an entity under the umbrella of Germany's Conti.
Barbier awarded Conti a multi-currency judgment that adds up to $154m plus 5% compounding annual interest, but net of nearly $22.4m in payments that Geneva-based MSC has already made.
TradeWinds reported in April that Conti had filed the New Orleans federal lawsuit against the liner operator seeking payment of multiple arbitration awards over the MSC Flaminia blast. The company claimed that MSC had refused to pay $200m, including interest.
With interest added in, MSC has paid at least $30m of the sum, according to court filings.
MSC's attorneys did not explain the grounds for their appeal and did not immediately respond to a request for comment. They had asked Barbier to hold off on making a decision until proceedings to limit its liability in the cases were decided.
But in a November decision, US judge said that had already happened.
'Run its course'
"The UK limitation proceeding has since run its course, holding that Conti's arbitration claim was not subject to the limitation," the judge wrote.
MSC's reticence to pay up is not hard to understand. In a US federal court in New York, US District Judge Katherine Forrest found in 2018 that Deltech was 55% liable for the casualty. The Louisiana chemical company had produced the cargoes of divinylbenzene (DVB) that sparked the explosion, which killed three crew members.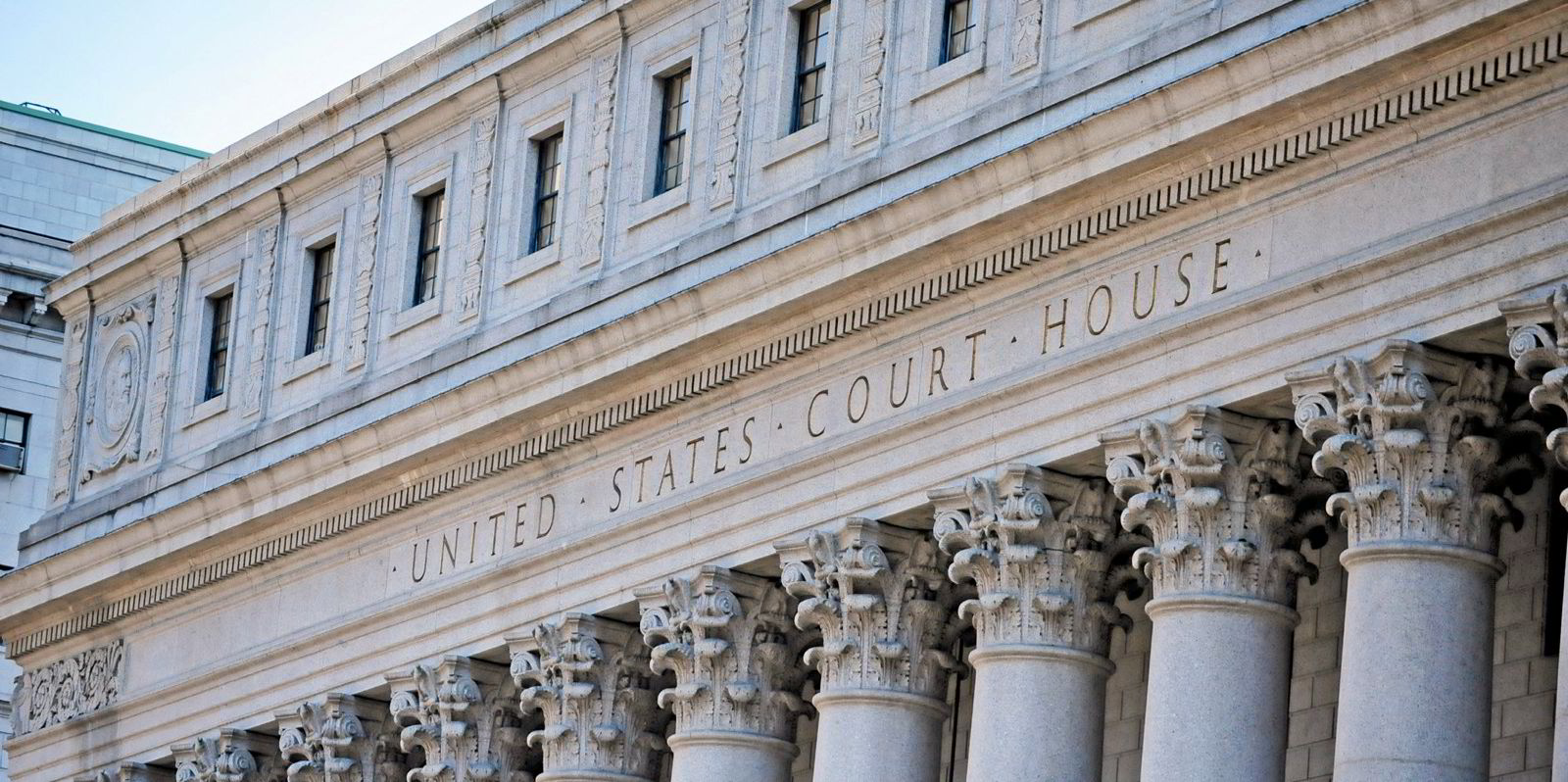 The judge also determined that Stolt Tank Containers, the Stolt-Nielsen subsidiary that moved the cargo, should bear the remaining liability.
"Rather than proceed to obtain a recovery from Deltech and Stolt, Conti instead chose to pursue its long-dormant London arbitration remedy against MSC," Murphy Rogers lawyer Peter Sloss said in court filings.
"At tremendous expense, and heedless of the risk of inconsistent results, Conti elected to essentially try the case all over again from scratch in a new forum."
But Conti's lawyers at Phelps Dunbar, led by Gary Hemphill, wrote that MSC did not offer any reason to delay a decision in New Orleans, other than to await the outcome of the UK proceedings in which a judge ruled MSC has no chance at limiting its liability there.
"Other than MSC's subjective desire to avoid paying the award, there is no reason to delay this action," they said in court filings.
The New York litigation is awaiting a decision from the US Second Circuit Court of Appeals.