Soren Skou is set to step down from the bridge at AP Moller-Maersk after seven years as chief executive, having overseen a triumphant period for the group with record profits, "green" shipping leadership and a well-considered logistics strategy.
No doubt the Dane will pop up on a few maritime boards here and there beyond 31 December, but his personal "retirement" is beautifully-timed as it probably represents the end of a terrific financial period.
All the indications are that the liner industry is set for a tougher trading environment with global growth uncertain, high interest rates and shipping overcapacity.
It is unlikely that Skou's successor — Vincent Clerc, the chief executive of the group's Ocean & Logistics business — will see anything like the same freight rates and he could yet have to spend his time unwinding tonnage rather than ordering new vessels.
Maersk has been keen to show it is "continuity container shipping", with Skou and Clerc posing together for pictures with matching blue suits and white open-neck shirts.
But it is not business as usual outside of the executive office suite, nor on the dockside or high seas.
In December, one of the companies that entered the market in mid-2021 at the height of the boom for the first time — Allseas Global Project Logistics — went into receivership while another newcomer, China United Lines, pulled out of the Asia-Europe trade.
Taiwanese operator Wan Hai Lines has asked demolition yards to bid for 10 container feeder vessels it wants to shed from its 145-ship fleet.
Until September, not one container ship had been sold for scrap but there has been a cascade of activity in recent weeks with Evergreen Marine, Shreyas Shipping and Regional Container Lines all mentioned as scrappers by demolition brokers. Maritime research and data firm Alphaliner has predicted a massive rise in scrapping of container tonnage over the next 12 months, while US lines such as Matson and Pasha Group have been putting vessels into layup.
Giant retail group Costco has said it is taking a $93m hit to get rid of some of the unwanted tonnage to which it had been committed.
The US company had built up a fleet of seven liner vessels of its own to try to reduce its dependence on third-party carriers during the freight rate boom.
Makes sense to downsize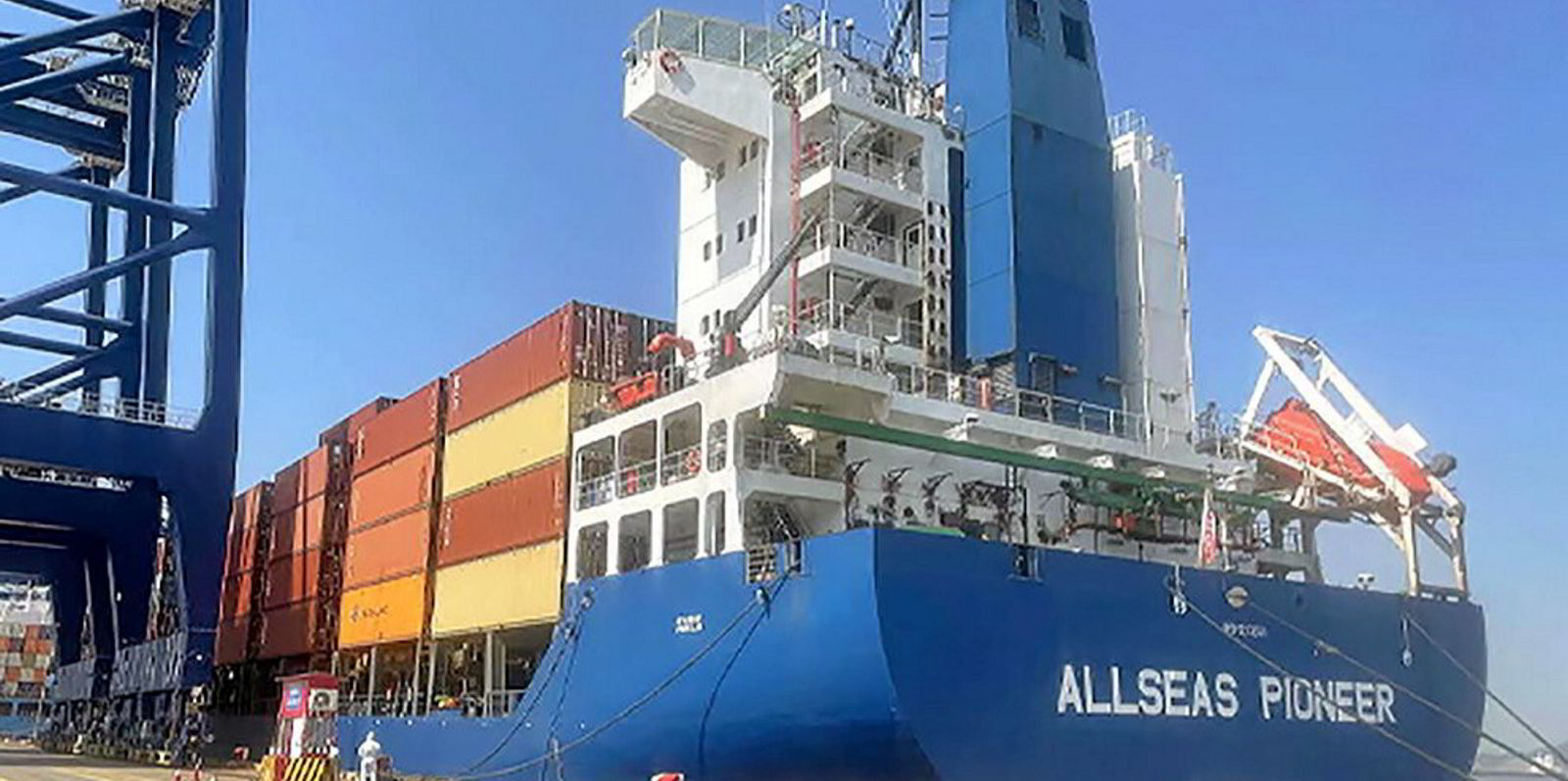 Richard Galanti, the chief financial officer for Seattle-based Costco, said when reporting on financial results: "Now with a dramatic improvement in shipping times and much lower shipping and container costs, it made sense to downsize our (maritime tonnage) commitment and lower prices for members."
Among the real gloomsters is German container veteran Claus-Petter Offen, who has warned that the container market looks like the one that led up to the 2009 financial crisis.
That period was characterised by falling demand at a time of growing supply. There has been a tsunami of new orders since the freight rate boom began in the middle of 2021 and which started to peter out fast from September this year and accelerated downward to pre-Covid levels.
Liner executives will have to contend with huge amounts of tonnage coming into the market with the orderbook estimated at record levels of more than 1,000 ships.
Mediterranean Shipping Co has been one of the most prolific buyers of tonnage with around a quarter of all this sector's newbuilds on the way. The Gianluigi Aponte-owned company has also been on a secondhand vessel-buying spree, leaving one commentator to describe it as "the greatest bet in container shipping history".
Overcapacity fears
But Maersk, whose fleet size was overtaken by MSC earlier this year, is not that far behind in ordering new vessels, albeit both companies have been beefing up their ownership of lower carbon tonnage to be potentially dual-fuelled by traditional bunkers as well as LNG or methanol.
All the indications are that there will have to be a lot of secondhand ship sales or demolition by the Danish and French operators.
Few executives — like politicians or even football managers — manage to get out at the top of their game but you could think of Alex Ferguson or Chancellor Angela Merkel as unusual examples. So Skou is part of an elite group — but do not look at what came next for Manchester United or Germany.