While many on shore are sitting down for dinner with family — if local restrictions allow it — those working at sea will spend Christmas on their ships even though they have overrun their contracts.
And many of those men and women shouldn't have to be on those vessels.
Contribute to this story
Have more resources to add to this story? Contact me at eric.martin@tradewindsnews.com
Fuelled by the Covid-19 pandemic, the crew change crisis has dragged on for months. The International Chamber of Shipping and International Transport Workers Federation has said that some 400,000 seafarers are now forced to work beyond their contract.
This is a humanitarian crisis, as the International Labour Organization described the situation in a recent statement.
Expressing deep concern for the situation, an ILO committee said inaction by its member states on the crew change "could amount to forced labour".
It's clear that major action by governments around the world is needed to resolve the crew change crisis. But here is a list, compiled with the help of several seafarers' welfare advocates, of things that you can do today to help those maritime workers in their time of need.
1. Speak out
Use your voice to highlight the plight of seafarers. Take to social media and discuss the situation facing vessel crews in your shipping industry networks. Raise the issue at your workplace to urge your employer to keep supporting vessel crews as a top priority within the organisation. Send emails to politicians and news outlets to raise awareness of the continuing humanitarian crisis that's grinding on the seas and to tell your government that it needs to act.
2. Say thanks
Show moral support to seafarers, including those working for your organisation or on its ships. Record short messages of thanks and publish them on social media or other platforms, or send messages of support through your local seafarer centres.
3. Donate to local seafarers centres
Seafarer centres can bring non-perishable foods and gift hampers directly to ships. Find out which of these items they need and donate them, or provide cash so these organisations can buy what vessel crews need.
"A direct donation to their work is most welcome, as many have had a challenging year financially," said Jason Zuidema, executive director of the North American Maritime Ministry Association.
"However, it is not too late also to support seafarers' shoebox or ditty bag programmes."
He said seafarers' centres will continue to deliver gifts to crews into the New Year, as many vessels are out at sea during Christmas.
The International Christian Maritime Association has an extensive list of seafarer centres seeking support here.
4. Make sure crews have access to mental health support
If mental health support was already an important need for seafarers before the pandemic, it is even more critical now. Provide seafarers, particularly your companies' crews, with access to resources to meet their mental health needs.
Mental Health Support Solutions (MHSS), which specialises in supporting seafarers, is offering seafarers and shore-based staff free access to clinical psychologists and a confidential 24/7 mental health hotline over the festive period.
The group is concerned that some seafarers may not be getting the right level of support they need during separation from loved ones over the festive season, on top of Covid-19 fears, the crew crisis, family anxieties and other concerns and worries.
MHSS chief executive Christian Ayerst said: "We are aware of the hardship seafarers have taken on during this very difficult year and we want to offer them our support. MHSS is therefore keen to offer them free access to all its services, which include one-to-one therapy as well as a confidential 24/7 mental health hotline run by clinical psychologists."
Free access to MHSS' services to provide mental health guidance to seafarers and shore-based staff can be gained by emailing info@mentalhealth-support.com.
International Seafarers' Welfare and Assistance Network (ISWAN) has developed new guidance to help companies develop policies and practices to protect seafarer mental health.
The guide by psychologist Pennie Blackburn is available here.
ISWAN also provides a free 24-hour hotline for seafarers, which has seen a threefold increase in the number of cases it is dealing with compared to last year.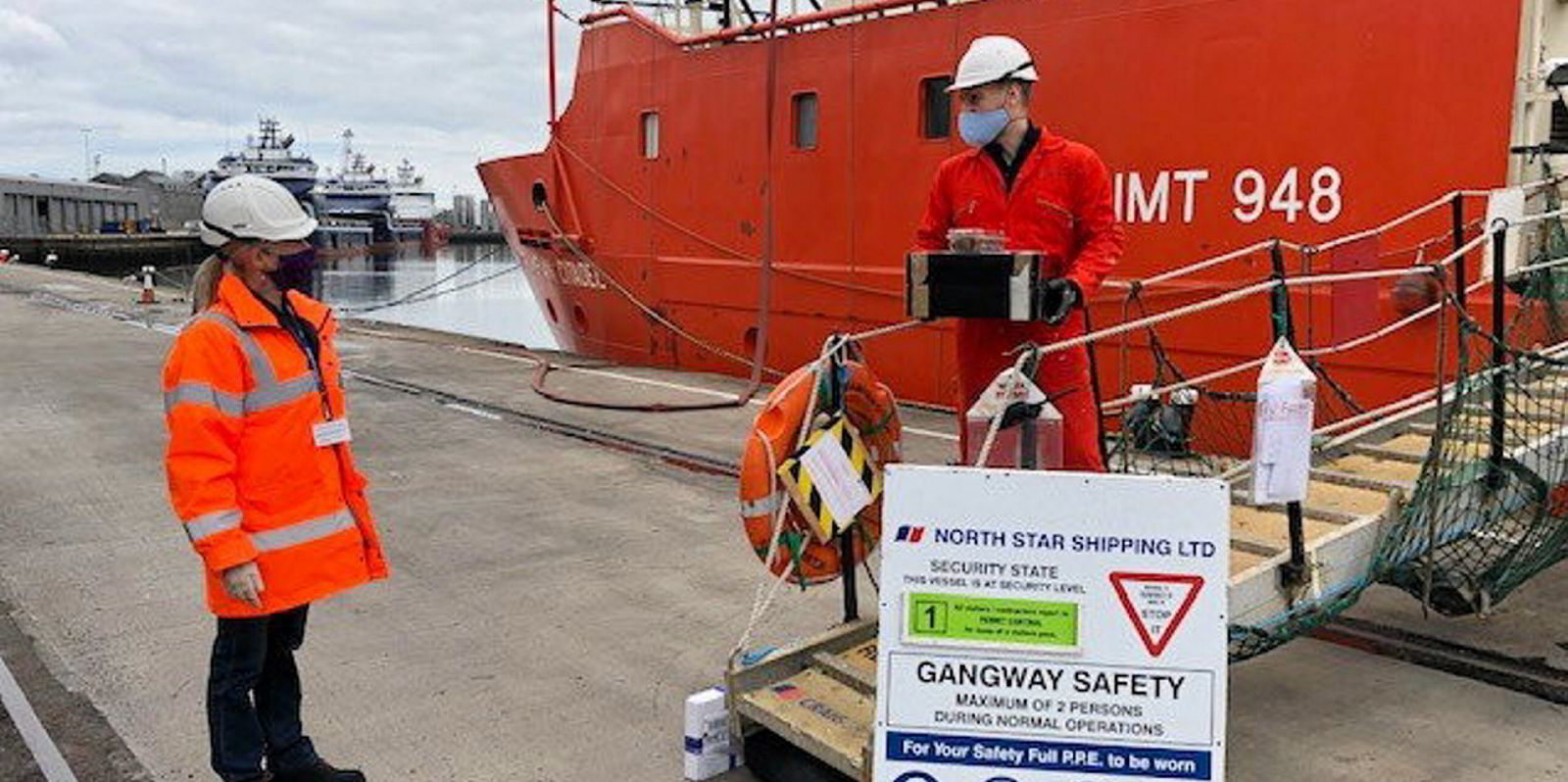 The Seafarers Hospital Society is providing free mental health and wellbeing advice and support to both working and retired seafarers and their families. The group has teamed up with provider Togetherall (previously known as Big White Wall) to provide the service here. The UK charity also provides grants to seafarers facing urgent financial needs, as well as free physiotherapy.
5. Support crew welfare organisations
There are a number of organisations working to support crew in this trying time.
"Any of the maritime welfare charities would welcome donations from the public," said Laura Simons, a consultant to the UK-based Maritime Charities Group. "They are all working hard to respond to the unprecedented demands brought on by Covid."
Mission to Seafarers has launched the Sustaining Crew Welfare Campaign to keep crew welfare support that the organisation provides going around the world.
The Mission will unveil a rolling programme of initiatives, from welfare training for seafarers and frontline staff to new family support network offerings, reassurance and practical help.
The programme has already received a donation from Mediterranean Shipping Co (MSC) to start the new effort.
The Mission's Flying Angel Campaign already provides immediate welfare relief where it is most needed, and the aim is now to focus on a sustainability programme to ensure that support continues for seafarers.
Sponsorship and funding opportunities can be found at www.missiontoseafarers.org or by contacting jan.webber@missiontoseafarers.org
Stella Maris, a UK-based Catholic charity, supports seafarers, fishers and their families. Since October, its chaplains have been adding to their normal pastoral visits to ships to provide gifts and goods to seafarers to help them celebrate Christmas and to make it through what may be a harsh winter at sea.
The group has been taking donations as part of its Christmas appeal and is regularly seeking volunteers.
The pandemic has not just been challenging for those at sea. Charity Seafarers UK is running a Christmas appeal to support former seafarers during the holidays.
As a direct result of the pandemic, many UK Merchant Navy veterans have been stuck at home or in care homes – unable to see friends and family due to social distancing rules or restrictions on travel.
Paul Berrill contributed to this story