Volatility has always been a characteristic of the shipping markets, which has both attracted speculators and repelled some investors in equal measure. But is it getting more extreme in a wider world where the geopolitical tectonic plates are shifting from West to East and the neoliberal economic dream of global free trade has fallen apart?
Port strikes and mass demonstrations in Israel have been added to burning barricades in Paris, while the brutal war in Ukraine trudges on and fears of an invasion of Taiwan by China intensify.
The financial woes of Credit Suisse and the collapse of two US lenders have sent bank shares tumbling, raised concerns about an economic slowdown and led to a rise in interest rates.
The shipping sector has seen stock prices gyrate, with leading dry bulk operators such as Genco Shipping & Trading losing more than 10% of its value in a week and 20% since the start of March.
Tanker stocks such as Frontline have also been hit heavily, even though the freight rates for the kinds of VLCCs they operate have soared on the back of strong demand — albeit softening over recent days.
Jacob Meldgaard, chief executive of Danish product tanker owner Torm, said recently that it was becoming more and more difficult to make accurate trading forecasts because of erratic markets.
"Today, we are seeing that freight rates can deteriorate from $60,000 down to $20,000, back up to $40,000 and then land at $35,000 within a week," he told my colleague, Gary Dixon. "You just need to be really nimble around that volatility."
Meldgaard accepts that some of the unpredictable new market conditions are just a feature of strong freight costs. This means small changes in the supply/demand balance lead to peaks and troughs in hire rates.
"We just have to get used to that," said the boss of Torm, which saw Ebitda profits rocket from $137m in 2021 to $743m in 2022.
Meldgaard now thinks earnings from the 88-ship fleet could break through the $1bn mark this year.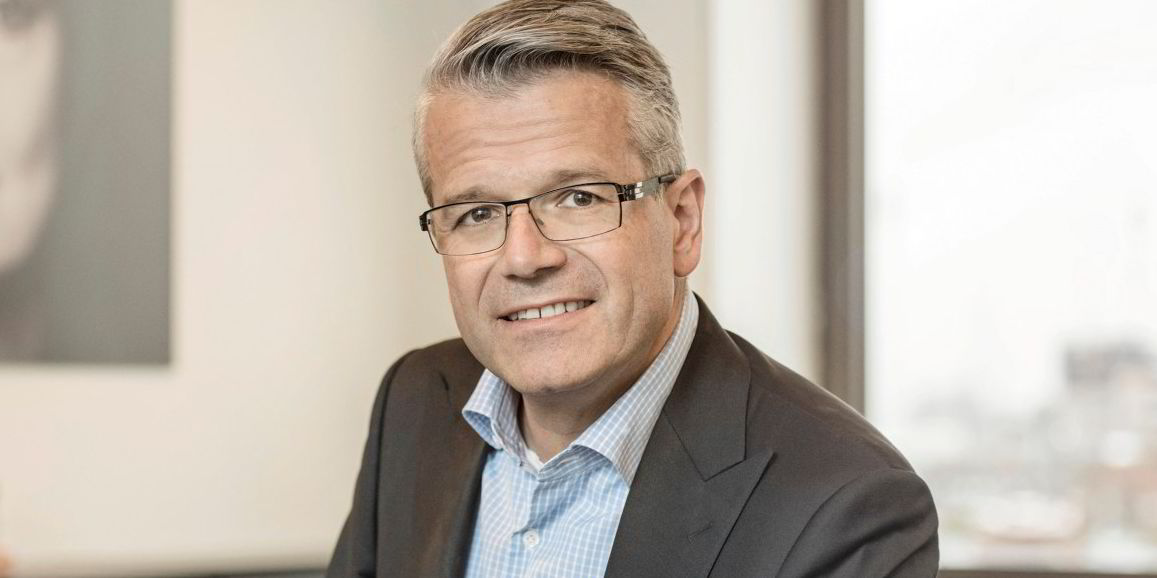 Volatility in financial results is heading in the opposite direction for liner operators such as AP Moller-Maersk, which has warned that underlying profits of $30bn last year may plunge to a tenth of that number during the current 12-month period.
It's not a pleasant scenario for Meldgaard's newly-appointed counterpart at Maersk, Vincent Clerc — the first non-Dane to head up the Copenhagen-based and blue-chip container shipping giant.
He only arrived in January and will be tarred with having to explain how in his first year he oversaw a dramatic decline in Maersk's financial fortunes.
Of course, as Clerc has already started to explain, the past two years were distinctly abnormal due to a post-Covid boom and the port congestion and supply shortages that came along with it. That helped send boxship rates and revenues through the roof.
This past week, Clerc further warned that expectations of a big economic rebound from recent lockdowns and a property downturn in China was not as strong as most analysts had predicted at a time when many new container ships have been ordered worldwide.
Maersk believes consumers are still "stunned" by lockdown and not spending as much as anticipated — although, officially, Beijing is sticking to its 5% economic growth target for this year.
Meanwhile, there is also uncertainty over the ratcheting up of a war of words between China and the US, with Washington determined to decouple its high-tech sector from its superpower rival.
Certainly, the benign hopes of globalisation (at least in Western terms) is fading fast as China gives its tacit support for Russia's involvement in Ukraine and promises of more bilateral cooperation on energy and other issues.
International tensions
The rise of nationalism, protectionism and the turn to more authoritarian leaders has also rumbled through the US, India and Europe, bringing international tension in its wake.
The current unrest in Israel, which halted work in the ports of Haifa and Ashdod, follows plans by a hardline new government to limit the scope of the judiciary in relation to parliament.
Future threats to shipping will come from the need to decarbonise globally in this fragmented world after the strongest warning yet about the climate crisis from United Nations secretary general Antonio Guterres.
Tighten your seat belts. Volatility is increasing.