The Port of Tampa Bay on Florida's west coast is bracing for a major hurricane to hit the region after bashing Cuba on Tuesday with ferocious winds, torrential rains and a life-threatening storm surge.
Hurricane Ian is expected to hit the state's largest port by tonnage late Wednesday into early Thursday as a Category 3 hurricane bringing 200-kph winds and enough rain to cause catastrophic flooding and damage, according to the National Hurricane Center.
The port, which has three cruise terminals and berths to handle containerships, bulkers and tankers, has secured docks and waterfront facilities.
"Port Tampa Bay is coordinating closely with federal, state and local agencies, as well as the maritime community to prepare for and respond to potential impacts of Hurricane Ian," the port said in the latest update on its website on Sunday.
"As always, the port's priorities are safety of life, protection of the environment and maritime commence resiliency."
Ships that are at least 500 gt have been lined up to leave the port before the hurricane lands, and the port is working closely with the US Coast Guard on storm readiness and safety.
Port officials declined to comment beyond what they released in the update.
The Coast Guard, which has instated "Condition Zulu" in anticipation of winds as high as 47 knots, has staged helicopters, planes and vessels at the ready to perform rescues and provide help on land or at sea during and after the storm.
"Right now, we have some assets deployed to and standing by at West Palm Beach, where they will be waiting for further instructions," petty officer 3rd class Erik Villa told TradeWinds.
"They're ready, just waiting for the storm to come."
The port will use its subsurface sonar scanning capabilities to help the Coast Guard and Army Corps of Engineers make sure waterways are clear of obstructions and hazards after the storm passes.
Cruise ship owners that call at the port as part of their itineraries will keep their ships away from the area until the hurricane passes.
"The safety of our guests, crew and communities we visit is our top priority," Royal Caribbean Group spokesman Nathaniel Derrenbacher told TradeWinds.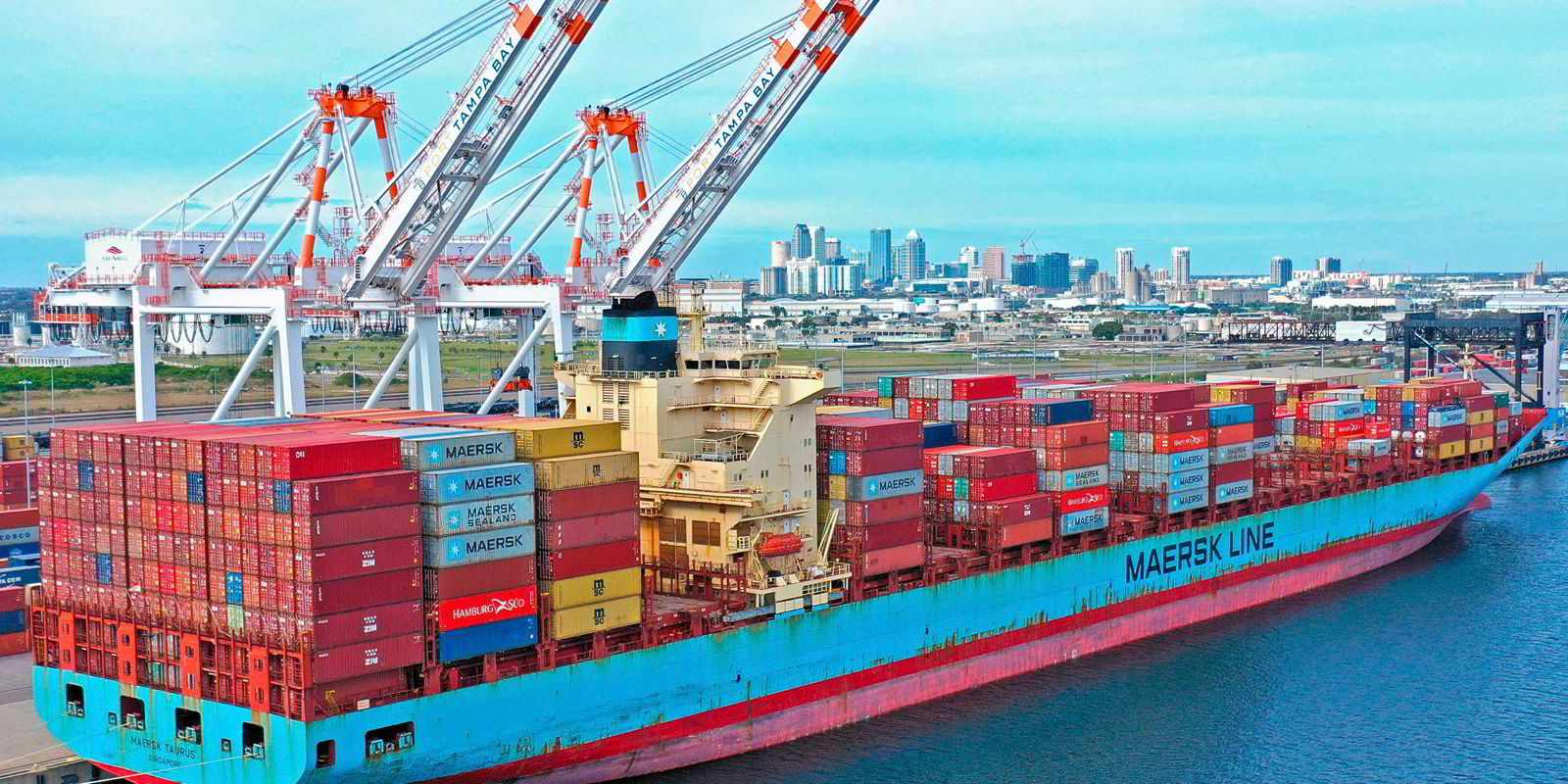 "Guests on impacted sailings will be notified of any changes."
Royal Caribbean International's 5,400-berth Allure of the Seas (built 2010) will skip Tuesday's call at Roatan in Honduras, while the 3,100-berth Mariner of the Seas (built 2003) cancelled a stop at Labadee, Haiti, and the 3,600-berth Liberty of the Seas (built 2007) skipped its stop in Cozumel.
Chevron, which stores gasoline, diesel, aviation fuels, and distillates at the port, is closely monitoring the hurricane's path.
The hurricane certainly has the potential to cause severe damage to the port and surrounding area, according to Risk Management Solutions, a US risk management company for catastrophe risk models, software and services.
"There is a danger of life-threatening storm surge, destructive hurricane-force winds, and heavy rainfall along much of the west coast of Florida," the outfit said.