Most seafarers have no access to free unlimited on board wifi while working at sea, according to a study by ship-inspection company Idwal.
The worrying findings come more than 15 years after the Maritime Labour Convention legally required shipowners to provide crew with on board communications.
It also comes despite increased awareness of the need for on board connectivity prompted by the pandemic.
Hundreds of thousands of seafarers had to endure prolonged separation from families after being forced to work at sea for as long as a year beyond their contracted period.
Idwal's study is drawn from 12 seafarer welfare data points that are routinely checked during its ship inspections.
Perhaps surprisingly, container ships — many of which are operated by some of the world's leading shipping companies — had the lowest percentage of on board wifi systems for crew. The Idwal study showed that as many as 45% of the boxships that it inspected had no crew wifi.
Tankers fared the best, with about 65% having some form of wifi service for crew. But, around 20% of tankers did not provide any on board connectivity. Just over half of the bulk carriers inspected had internet for the crew, but just under 20% had none.
A more detailed analysis showed that of those ships that are providing on board wifi access, most are either limited or require the crew to pay for access.
Less than 10% of bulk carriers and container ships that provide internet access for crew did so on a free unlimited basis, with the figure at about 15% for tankers.
Thom Herbert, Idwal's senior marine surveyor and crew welfare advocate who compiled the study, said: "It seems that it's still very hit-and-miss as to whether seafarers get the connectivity they want and need."
Catastrophic consequences
Lack of crew communication facilities was recently linked to a major marine casualty. In July 2020, the 203,000-dwt bulk carrier Wakashio (built 2007) grounded off Mauritius, spilling more than 1,000 tonnes of fuel oil, with catastrophic consequences for the environment.
Without free internet access available on board, the ship's crew had sailed too close to Mauritius' coastline to pick up a mobile phone connection.
A Japanese accident report, and a Mauritius criminal court, found the actions of the crew were reckless. But the casualty came in the early days of the lockdown when many crews were forced to work beyond their contracted periods and were concerned about the welfare of their families.
Since the accident, both the vessel's owner, Nagashiki Shipping, and its operator, Mitsui OSK Lines, have pledged to improve on board connectivity for the crew.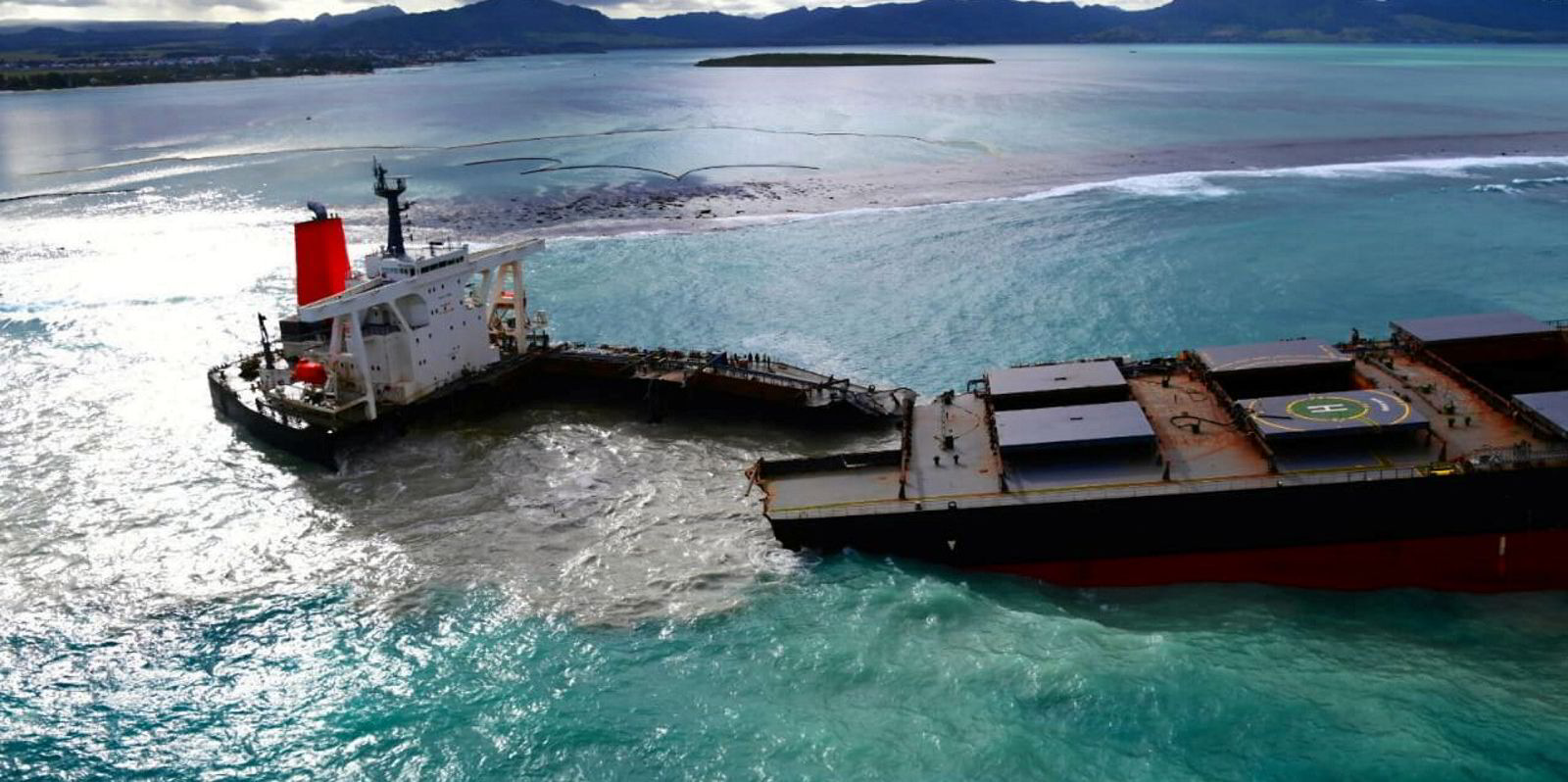 Ship inspections carried out by independent companies such as Idwal now go beyond checks on the ship's structural and safety operations.
They also routinely rate crew welfare services, which also contribute to the overall assessment of the vessel.
"These crew welfare points feed into the overall Idwal grade of each vessel so that crew well-being factors have a direct link to the condition score the vessel receives," Herbert said.
The other concern for owners is that crew are looking at the provision of welfare benefits, such as an internet connection when considering where to work.
Crew supply is under pressure, with fewer Russian and Ukrainian seafarers working in the international labour force due to the ongoing conflict.
Many seafarers are also turning away from the industry after their experiences during the pandemic.
"Anecdotally, we hear, where they are able to, crew are trying to be more discerning and many will only work on a vessel that provides decent communications," Herbert said.
Idwal, along with the Standard Club and Mission to Seafarers, is a sponsor of the Seafarers Happiness Index that regularly assesses crew well-being.
The survey in the first quarter of this year showed that seafarers' satisfaction was at its lowest level for eight years. The combination of the conflict in Ukraine and the spread of the Omicron Covid-19 variant had a negative impact on seafarer morale, the study found.
However, seafarer satisfaction improved from that low point in the following quarter after the spread of the virus eased.