In recent years, a global emphasis on combatting climate change has led to an elevated focus on more sustainable processes among the commercial maritime shipping industry. At a macro level, industry collaborations like the Sea Cargo Charter have committed to embracing more sustainable practices. Meanwhile, at a micro level, individual organisations are challenged to find new ways to think and act sustainably in their day-to-day workflows.
For many, however, the process of achieving true sustainability in the maritime industry seems a bit overwhelming, full of complexity and unknowns. However, it doesn't have to be this way. The industry, and the world at large, is changing, and you can be a part of that movement by making changes at the micro level which ripple into substantial positive impact.
But with so many diverse sustainability-driven initiatives and technologies cropping up, where do you start? What should you focus on? It's important to remember that a maritime organisation's sustainability strategy is intrinsically linked to its digitalisation strategy, and that these initiatives are a journey not a destination.
INFOGRAPHIC: UNLOCKING DIGITAL TRANSFORMATION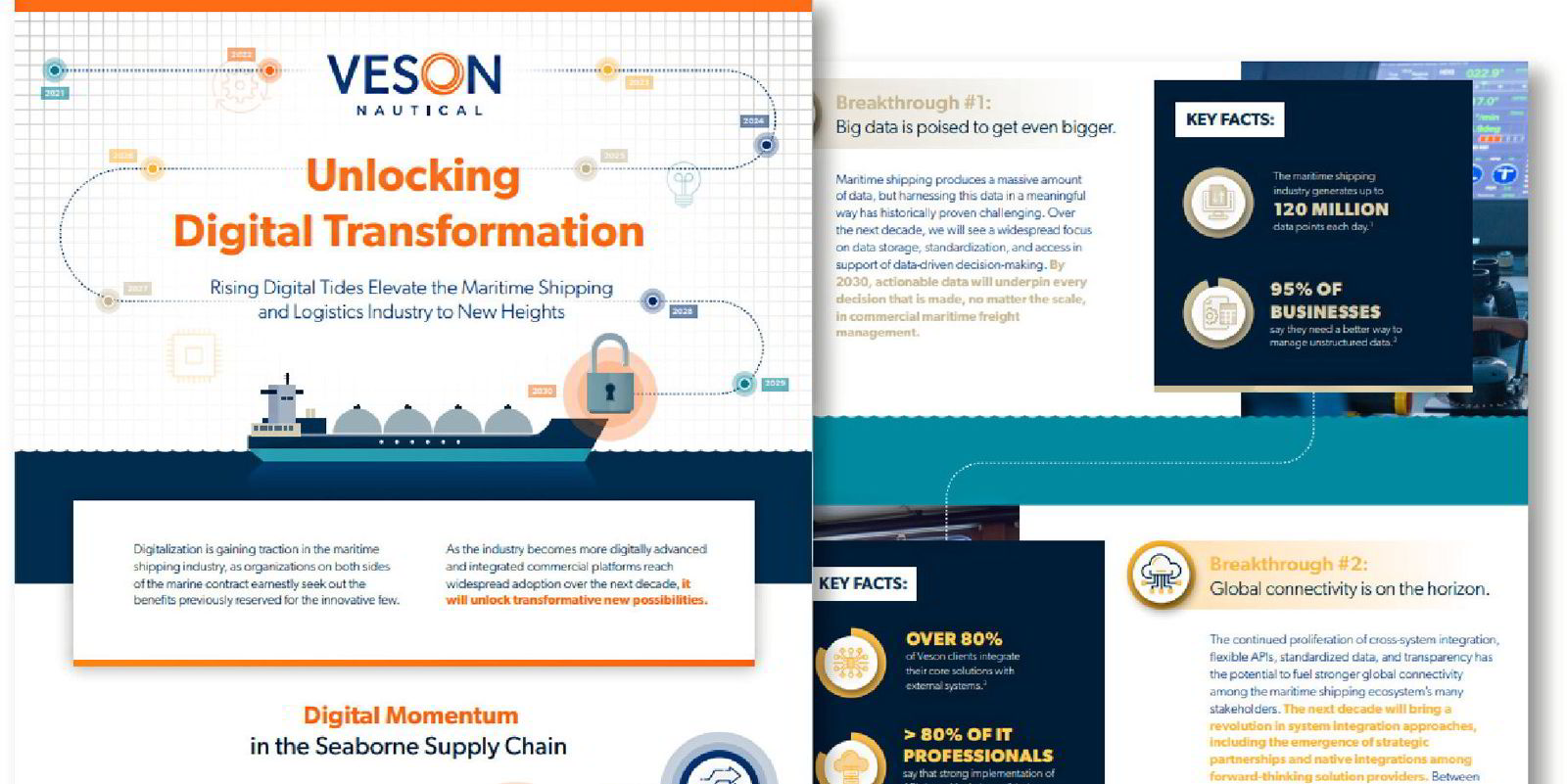 In this infographic we highlight four major breakthroughs that will shape the maritime industry by 2030.
To prepare for future regulations and support more sustainable workflows, maritime shipping organisations benefit from access to high quality data that enables them to evaluate the environmental impact of each and every decision—from pre-fixture through ongoing voyage operations.
In collaborating with hundreds of maritime organizations across the industry on the digital technologies that drive their business forward, we have gathered a list of actionable steps that you can take right now to make progress towards a sustainable future.
1.) Build a foundation for long-term tracking and data management.
It's exciting to imagine the transformative possibilities the next decade could bring. However, none of these can be achieved without the proper digital foundation. In a data-driven world, any initiative designed to make an impact must be measured, tracked, and reported on. A digital system that can streamline this data collection and management can be the foundation that positions your sustainability efforts for success.
2.) Consider your sustainability goals in context of your business.
Because effective change management cannot come at the expense of business operations, no two paths to organizational sustainability are exactly alike. It's imperative that you begin your journey with a thorough self-examination. What matters to your organisation? What will enable you to succeed? What are your short-term and long-term goals? Answering these questions helps to identify investments that will deliver immediate value and long-term dividends, and most importantly, they will help you find your first step towards lasting change.
3.) Recognise that sustainability isn't an isolated initiative.
Instead, it is becoming pervasive and integral to the way business is conducted in the modern world. By expanding your view of sustainability beyond a series of one-time initiatives, you'll be able to view each of your core functional areas in a new light, bring manageable change to daily decisions, and capitalize on its full potential by incorporating sustainability data into your centralised, digital ecosystem.
4.) Crowdsource your future, internally.
The individuals that understand your needs and requirements are right inside your business. Cross-functional and cross-managerial engagement are integral to every phase of your digital journey—from surfacing needs in the planning phase to promoting utilisation through continuous education, and soliciting feedback to gauge long-term success.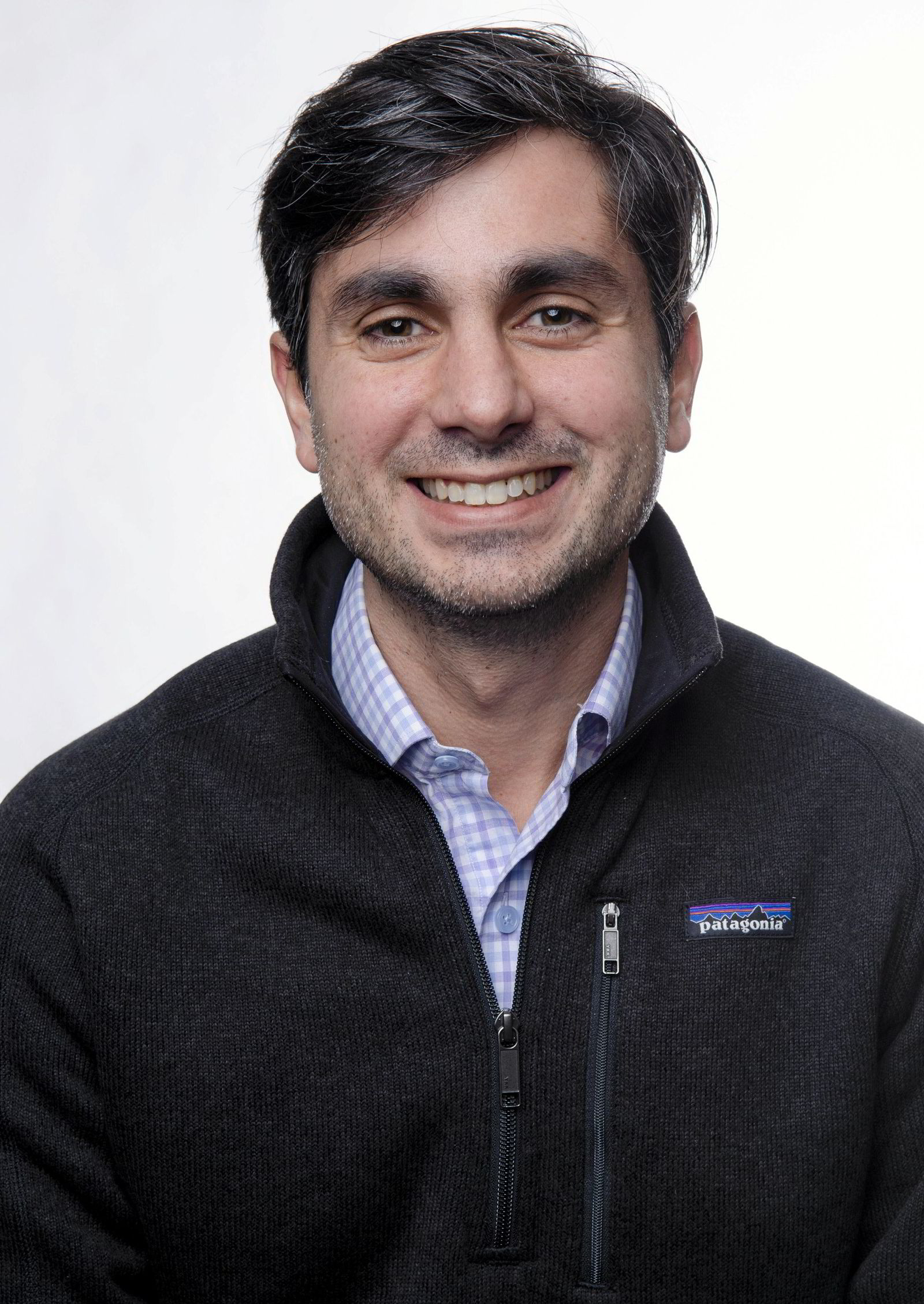 Looking at the volume of work to be done in order to achieve long-term, industry-wide sustainability goals can be intimidating, to say the least. While it is true that breakthroughs like low-emission ships and alternative fuels are time and resource-intensive, there are many ways that maritime shipping organisations can make a measurable impact today.
Don't let the size of long-term sustainability goals prevent you from taking immediate steps to better understand your emissions and make decisions to reduce your environmental impact; begin your journey by taking manageable steps in line with your existing process.
We at Veson Nautical are ready for a future focused on sustainability. Read our whitepaper to learn more about the next decade's most exciting advancements and how—with a few small steps—we can make great strides, together.