Banks now ask shipowners to provide CO2 emission reporting. The numbers will allow banks to calculate the level of climate risk in their investments.
"Just the act of starting has standalone value," explains Knut Ola Skotvedt, who works in sustainability in maritime industries at DNB.
At the same time, Skotvedt believes that there are several factors that can affect a shipping organisation's carbon footprint—including circumstances beyond the owner's control, regardless of the type of vessel. As a result, some caution needs to be used with respect to these climate accounting figures.
"If you sit and wait for the perfect solution to come along, that won't get you anywhere, either," he says.
Skotvedt is talking about the Poseidon Principles cooperation, a new global framework for responsible ship financing. The framework is the brainchild of the major banks—DNB, Citi and Societe Generale—along with seven major industrial players, including Maersk and Euronav. Eleven banks are currently part of the group, which covers one-fifth of all shipping investments in the world.
"It's a framework for a sustainable shipping industry," Skotvedt says. "Initially, it is a systematic tracking of the carbon footprint: CO2. But more sustainability indicators can be added in the long term."
Establishing a benchmark
Knut Ola Skotvedt describes the framework as a gentle nudge. The objective, he says, is to change the incentives. In making choices that lead the industry in a more sustainable direction, there must be a financial payoff. After all, as investors and lenders, the financial institutions have the power to bring about change.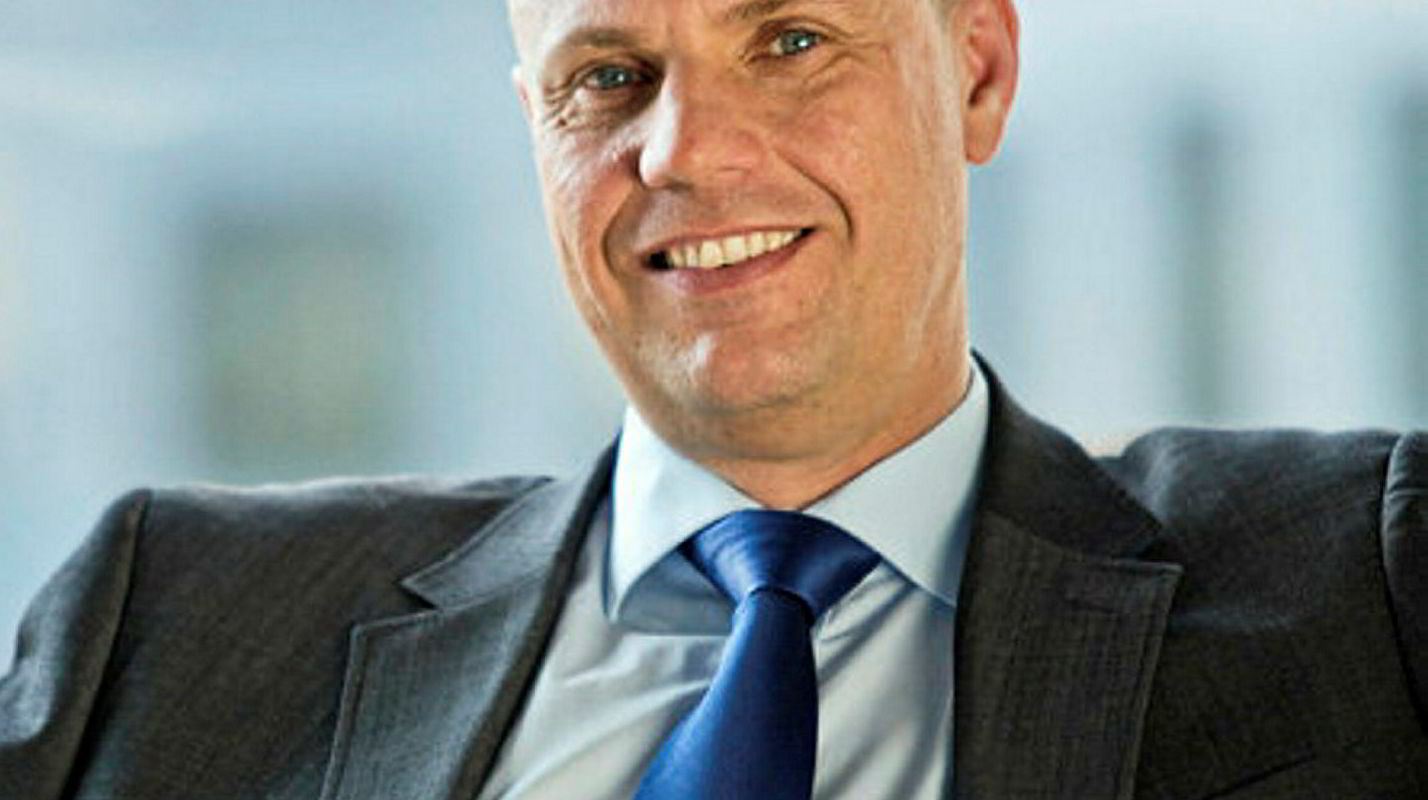 "This is clear proof of how seriously the financial institutions take the climate risk," says John Kornerup Bang, head of sustainability at the logistics company AP Moller-Maersk, who was involved in the preparation of the principles and is an important supporter.
As of today, only financial institutions are signatories to the Poseidon Principles. But these banks are actively supported by a number of companies that share the view that immediate action must be taken. The International Maritime Organization (IMO) has adopted targets for halving emissions from shipping by 2050. Currently, the technology needed to achieve this is non-existent.
"It's true that 2050 can seem a long way off," Bang says. "But that's not a long time in the shipping business since every vessel has a working lifespan of 20–30 years. In practice, this means that we must have a seafaring zero-emission vessel operating by 2030. That's 11 years from now and the technology for that simply does not exist."
Ensuring a payoff for companies through making the right choices requires the incentives to be changed.
"As I understand it, there are four ways that may be summed up as follows: Research can provide better fuel. The customers can pay more for CO2-neutral freight. The banks can reward correct choices. The authorities can regulate," Bang continues. "None of those four are enough on their own."
Dangling carrots
In this initial phase, both DNB and Maersk agree that logistics companies that are closest to consumers—like container ships and cruise lines—have the greatest interest in improving CO2 emissions and making that information public. Then again, the tanker operator Euronav also contributed to the drafting of the principles and has vocalised its support of the campaign.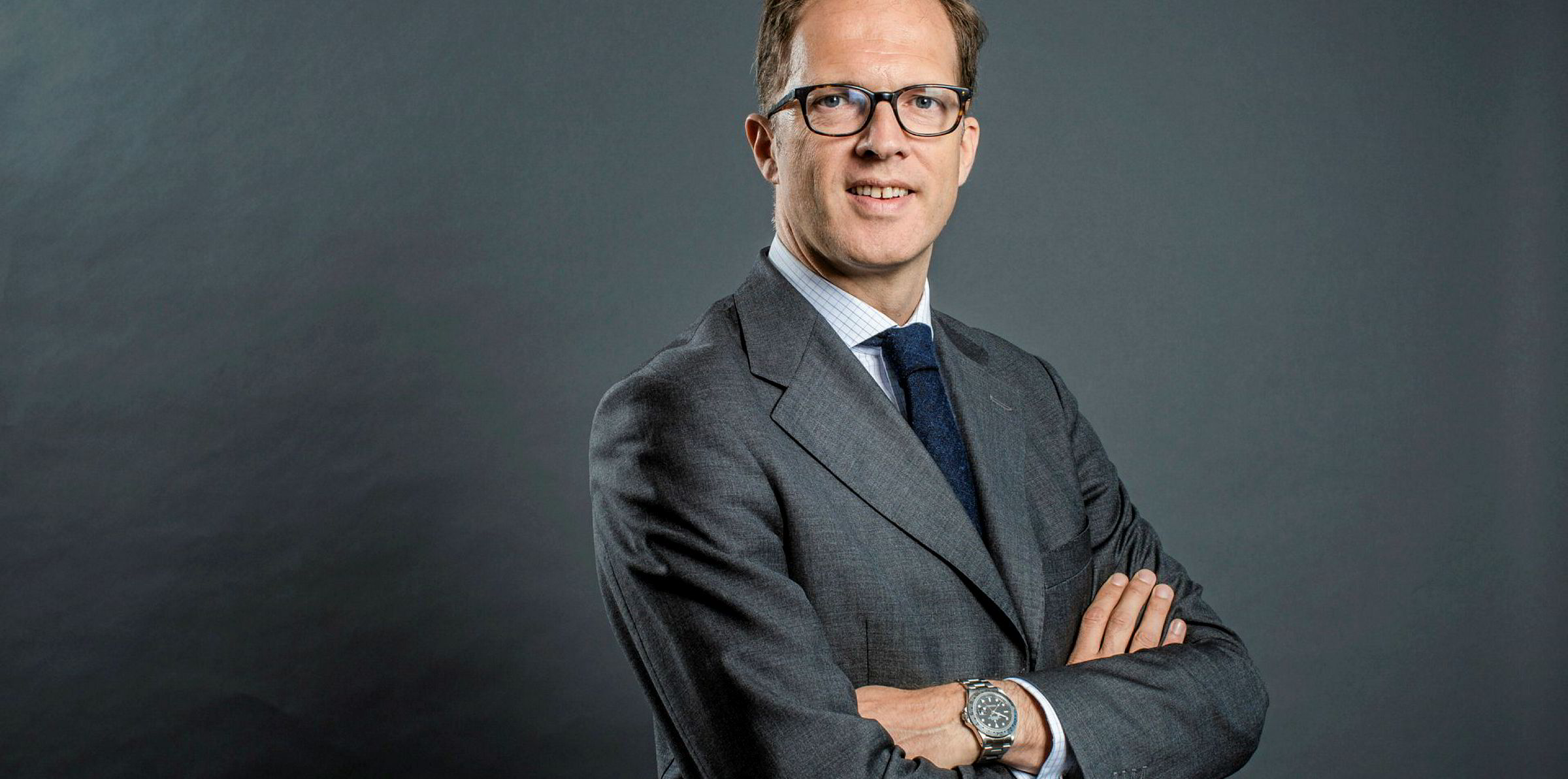 "We consider this an excellent initiative," explains CEO Hugo De Stoop. "IMO has set a target. If we are to achieve that target, then everyone involved must do what they can. The banks are stakeholders in this industry.".
The Euronav chief is aware that there are diverse reactions in parts of the industry. But, personally, he believes that the principles are a natural extension of the banks' demands.
"The banks don't tell us how we should operate, but they set requirements of your operation if you want to get a loan," De Stoop continues. "Such requirements have applied in areas such as ship management, HSE and certifications all these years. Now, they're being extended to climate."
Through the systematic registering of emissions, it's possible to analyse developments in the companies and in the banks' total shipping portfolios.
No time to sit and wait
As with Maersk, Euronav has its doubts about waiting for international regulations.
"I am convinced that the industry must take the lead," De Stoop says. "We can transform ourselves faster than we would if we waited for regulations to come. I also believe, unfortunately, that it will be too late if we wait for new laws."
From a company perspective, De Stoop believes that there is much more to gain from bearing the cost that comes from taking the lead than from sitting quietly in fear that the competition may earn more or offer cheaper prices.
"If you are part of the technical solution, you are also in a position to take advantage of many more opportunities," he says.
High level participation
Late September DNB's Ocean director Kristin Holth participated in a debate with Alastair Marsh, CEO in Lloyds register, Patrick Pouyanné CEO in Total and Eldar Sætre, CEO in Equinor, launching the Sustainable Ocean Principles for the UN Global Compact.
"It is vital that we use relevant platforms to contribute in enabling the industry to move from verbal statements to action with regard to environmental challenges. Poseidon Principles is such a definitive initiative where we clarify the direction we must pursue as an industry. RSRS requirements for scrapping are similar concrete initiatives. As a financial institution, we are unequivocal on our commitment and focus in this area, Holth says.
As a bank, DNB supports many overarching principles and initiatives, such as the OECD guidelines for multinational corporations, the UN Guiding Principles and CDP climate reporting.
"We worke closely with UN Global Compact, which is an industry-driven organisation under the umbrella of the United Nations, to play our part in strengthening sustainability in the maritime industries."
Knut Ola Skotvedt stresses that the current system is not perfect. For example, one company might sail in heavy seas and difficult conditions, using more energy than one that sails in calm seas. Additionally, in periods of little activity, vessels sail at a lower speed than when activity is high-level, which affects the rate of emissions.
"We're not making any hasty decisions based on the figures," Skotvedt concludes. "It's how things develop over time that counts."