Veson Nautical recently announced the acquisition of Oceanbolt, a data intelligence platform for the commodity and shipping industries. Able to pursue a more rapid execution of its product roadmap, Oceanbolt has continued to expand upon its current capabilities as well as develop new functionality such as the recent launch of its first ESG product.
A growing need for real-time insights
Oceanbolt generates its data by combining a best-in-class AIS processing engine with a proprietary geospatial database to provide transparency into the previously opaque movements of commodities. With Oceanbolt's technology stack of modern programming languages living in the cloud, users can get full coverage of the fleet with access to contextual information of every bulk vessel on earth in real time.
Concretely, users can access information around vessels or trades down to an individual level. As an example, a user interested in global fertilizer exports could drill down to a terminal level and surface information around imports and turnaround times. The chart below illustrates a response from querying the Oceanbolt Platform for fertilizer exports from Qatar Fertilizer Company's terminal in Mesaieed, Qatar. This type of information is highly sought after by Oceanbolt's client group of commodity traders and shipping companies, including the likes of Western Bulk, Pacific Basin, MUR Shipping, EuroChem, and more.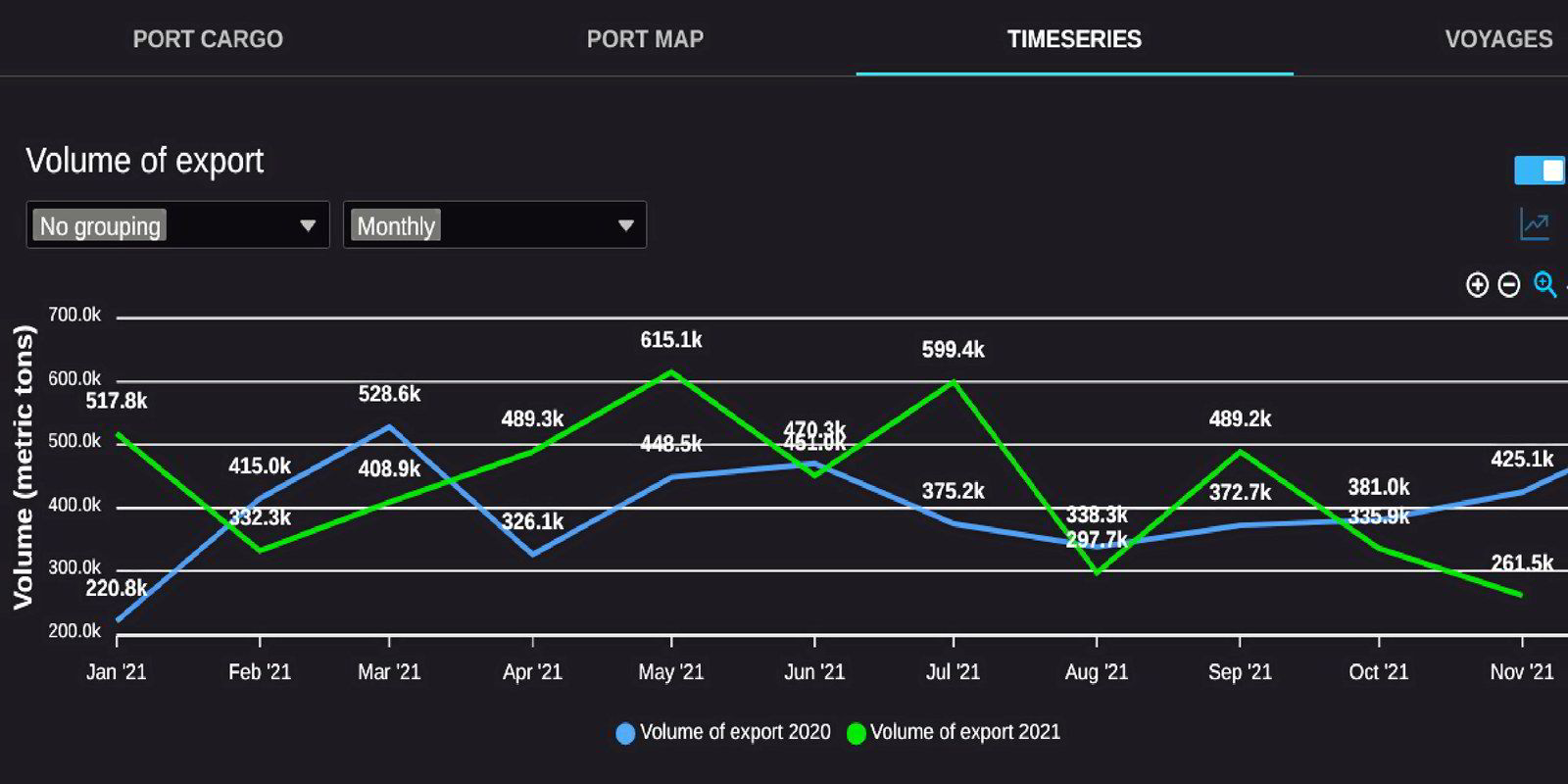 This level of visibility has been especially impactful throughout the past few years, as we have all been impacted by the various supply chain disruptions that have occurred. Whether directly caused by COVID lockdowns, adverse weather events or canal blockages, supply chain disruptions are hard to anticipate, but Oceanbolt helps shed light on the ground truth information for bulk operations with congestion insights. This information helps our users identify possible supply chain disruptions proactively and act according to prevailing conditions. Figure 2 illustrates a simple turnaround analysis of urea cargoes loaded in Qatar Fertilizer Company's Mesaieed terminal conducted in Oceanbolt's web app.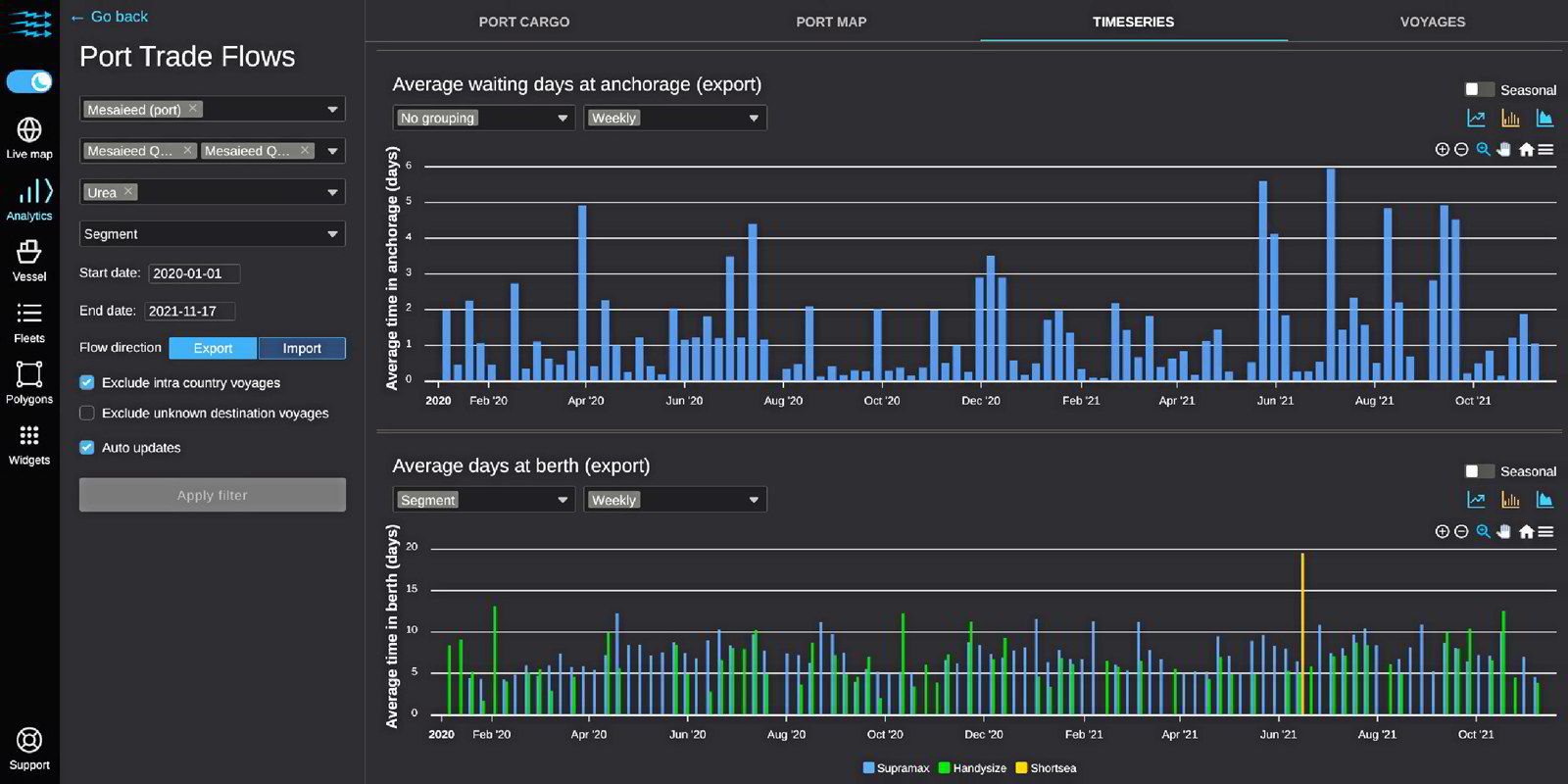 Where Oceanbolt's analytical tools really shine is in enabling users to monitor specific time series over time to identify near-term and long-term trends. Therefore, building out a full suite of APIs to power reporting and advanced analysis (e.g. regression or machine learning analysis) has been a central priority for Oceanbolt since its inception. Today, the API layer at Oceanbolt powers its web app while also remaining open to clients who wish to help automate queries and empower their data science and research teams to spend more time on analysis and less time on data scrubbing.
The latest product news
With an expanded team, Oceanbolt recently launched its first ESG product, a Marine Protected Areas (MPA) algorithm that helps users with their Sustainability Accounting Standards Board (SASB) reporting for environmental measures.
MEET THE EXPERT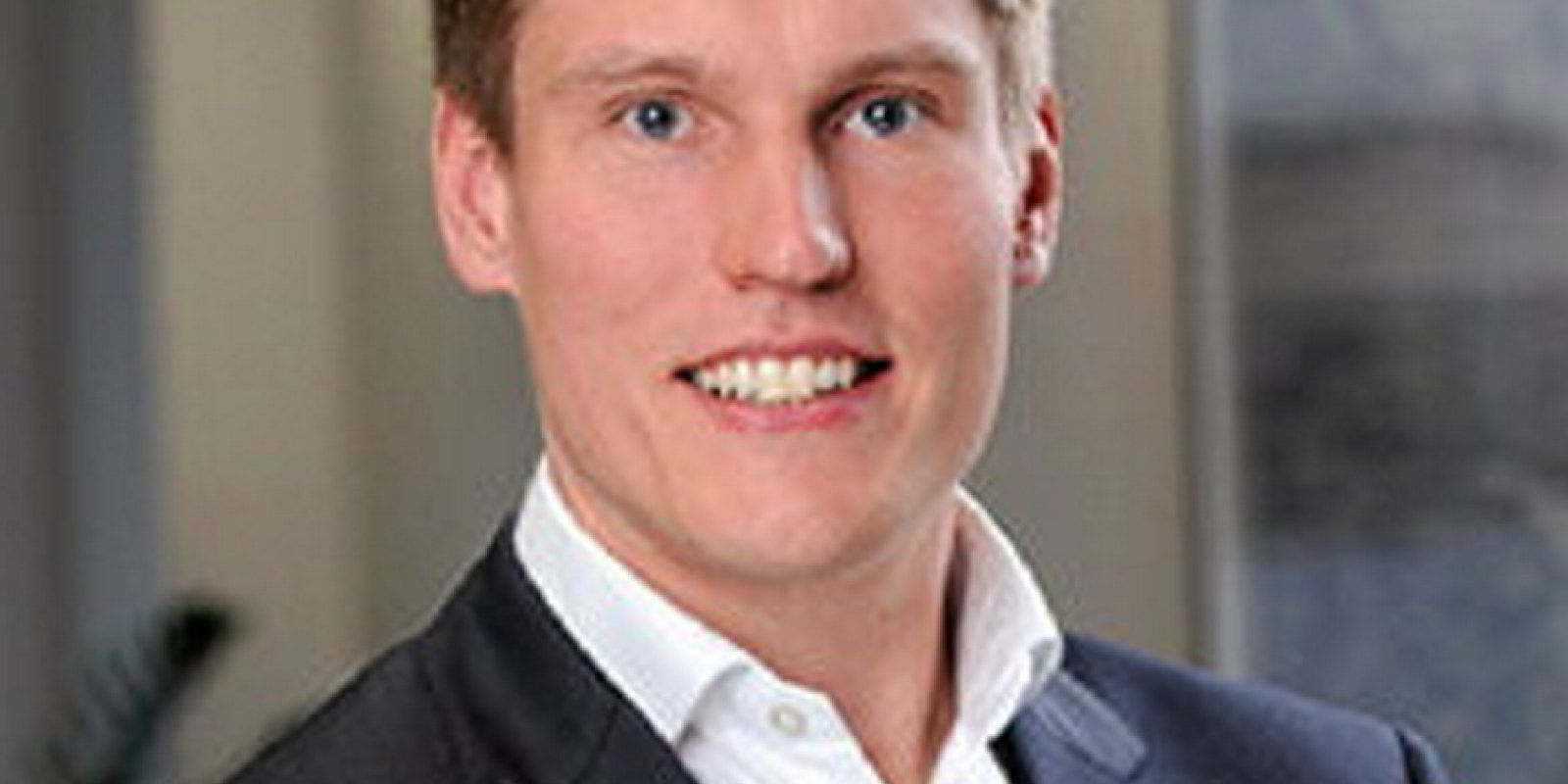 Niclas joined Veson Nautical in 2021 as part of the Oceanbolt acquisition and oversees product development for Oceanbolt. Prior to joining Veson, Niclas co-founded Oceanbolt where he was responsible for the go-to-market efforts. Niclas has a background in investment banking and private equity investing.

Oceanbolt offers automated reporting on the impact of shipping activities in MPAs. While this metric is costly and cumbersome to calculate manually, Oceanbolt's geospatial processing algorithms can generate the required statistics in a matter of seconds. To illustrate a use case, we continue our analysis of urea exports from Qatar Fertilizer Company's Mesaieed terminal. One of the recent voyages was done by the Supramax vessel, SOPHIA K (IMO: 9478858). We have visualized the tracks in Figure 3. This voyage started in the Qatar Fertilizer Company's Mesaieed terminal on 27 July 2021 and concluded in Santos, Brazil, on 30 September 2021.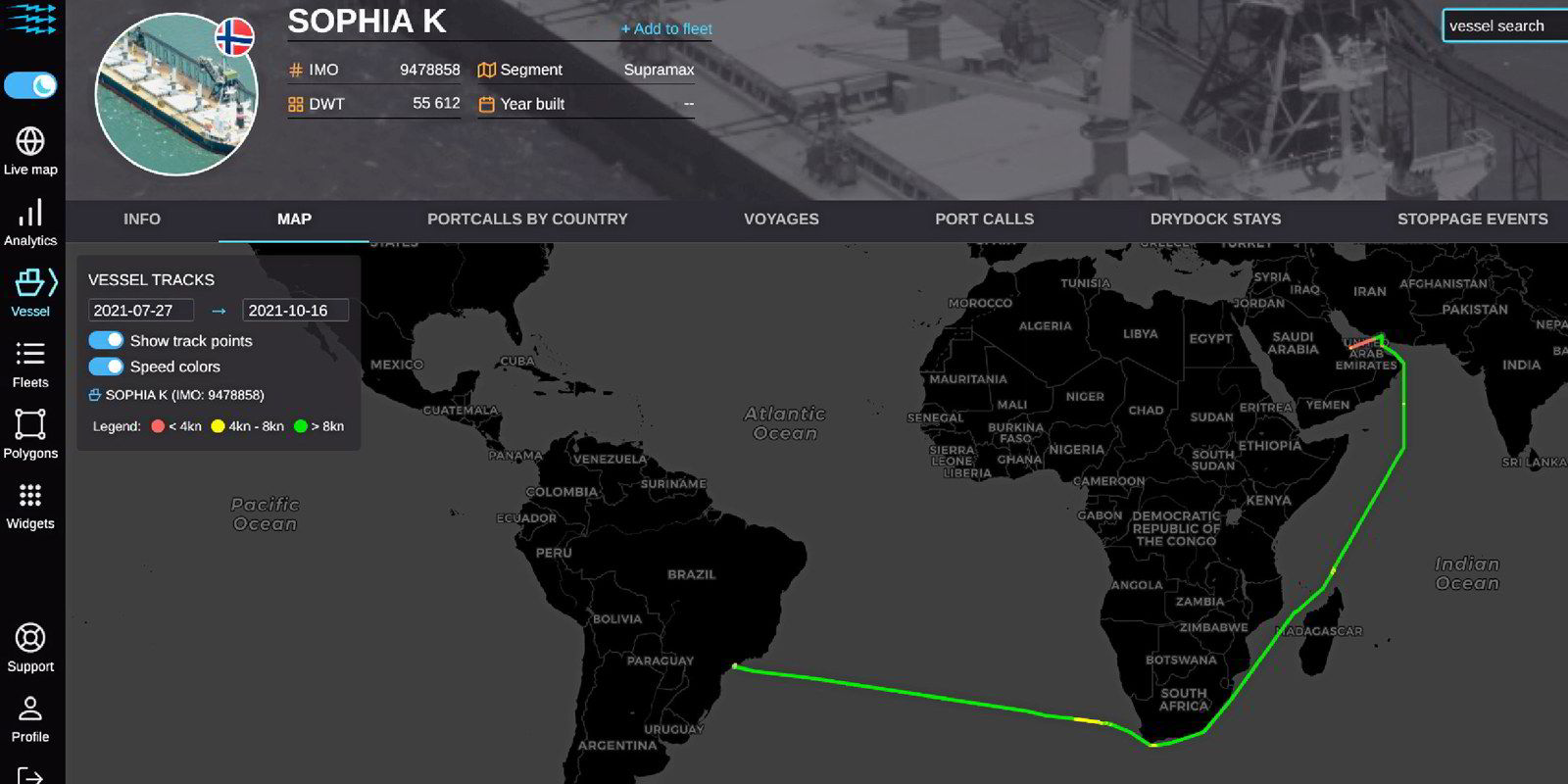 Using these dates, we can leverage Oceanbolt's MPA algorithm to identify all visits to MPAs during this voyage. Figure 4 illustrates the output from Oceanbolt's MPA algorithm. SOPHIA K visited five different MPAs (in Seychelles, South Africa and Mayotte) for a total duration of 2.4 days, implying that it spent 3% of the total voyage duration (82 days) in MPAs. This information surfaces the environmental impact of bulk trades for Oceanbolt users and helps automate SASB reporting.