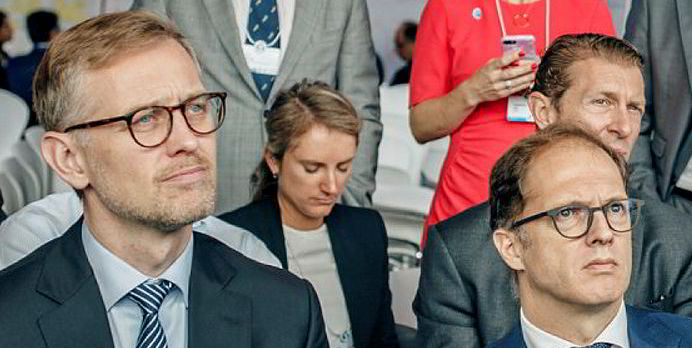 If Hugo De Stoop (right) were to consider taking Euronav private, he could do worse than chat to Maersk Tankers CEO Christian M Ingerslev (left).
Photo: Global Maritime Forum
What's the public value of management, when the share price is all about steel?
Where is the value in a public listing if investors do not see beyond the ships?
13 May 2020 10:48 GMT
Updated 

13 May 2020 13:57 GMT
Who says the age of glamour owning supertankers is over? Does earning $300,000 a day sound fun? It was for