Hydrogen is not expected to be a major fuel for deepsea shipping even though it is a carbon-free molecule that, when produced with renewable energy, also offers a carbon-free supply chain.
And yet when Global Maritime Forum (GMF) project associate Heidi Kilemo and her colleagues sought to map out zero-emissions pilot and demonstration projects for shipping's decarbonisation, they found that green hydrogen made up a major share of carbon-free fuel production efforts.
The mapping by the Getting to Zero Coalition, a joint effort by GMF and the World Economic Forum, found 42 projects aiming to produce green hydrogen using renewable electricity through electrolysis, making up 59% of all the fuel production technology efforts in the report.
Hydrogen's low energy density makes it tough to use on long-haul ships, though it is gaining traction as a fuel for ferries and tugs, which travel shorter distances. The mapping effort found that fuel technology projects for ships above 5,000 dwt in size are focused heavily on hydrogen or two fuels made from it: ammonia and methanol.
In fact, Kilemo and her team found that ammonia is the "clear leader" for large vessels in these early-stage projects, and electrolysis-based green ammonia makes up the second-largest share of the zero-emissions fuel production projects.
The Getting to Zero mapping report's focus is on early-stage projects, so some technologies may be less prominent because, like biofuels, they are more mature.
But it points to a major role that production of green H2 could play in a future where shipping's decarbonisation focuses on fuels that have the molecule as their building block.
"There is a growing consensus that the long-term future of decarbonising shipping will be reliant on hydrogen-based fuels," said Jesse Fahnestock, head of research and analysis at GMF.
Blue hydrogen, which is produced from natural gas and is only made carbon-free in combination with carbon capture, makes up only 3% of the production projects even though it is cheaper.
"While the conventional wisdom is that blue hydrogen is today a lower-cost product, and for that reason potentially a bridging solution to green hydrogen, we don't see that reflected in the activity in the market," Fahnestock said.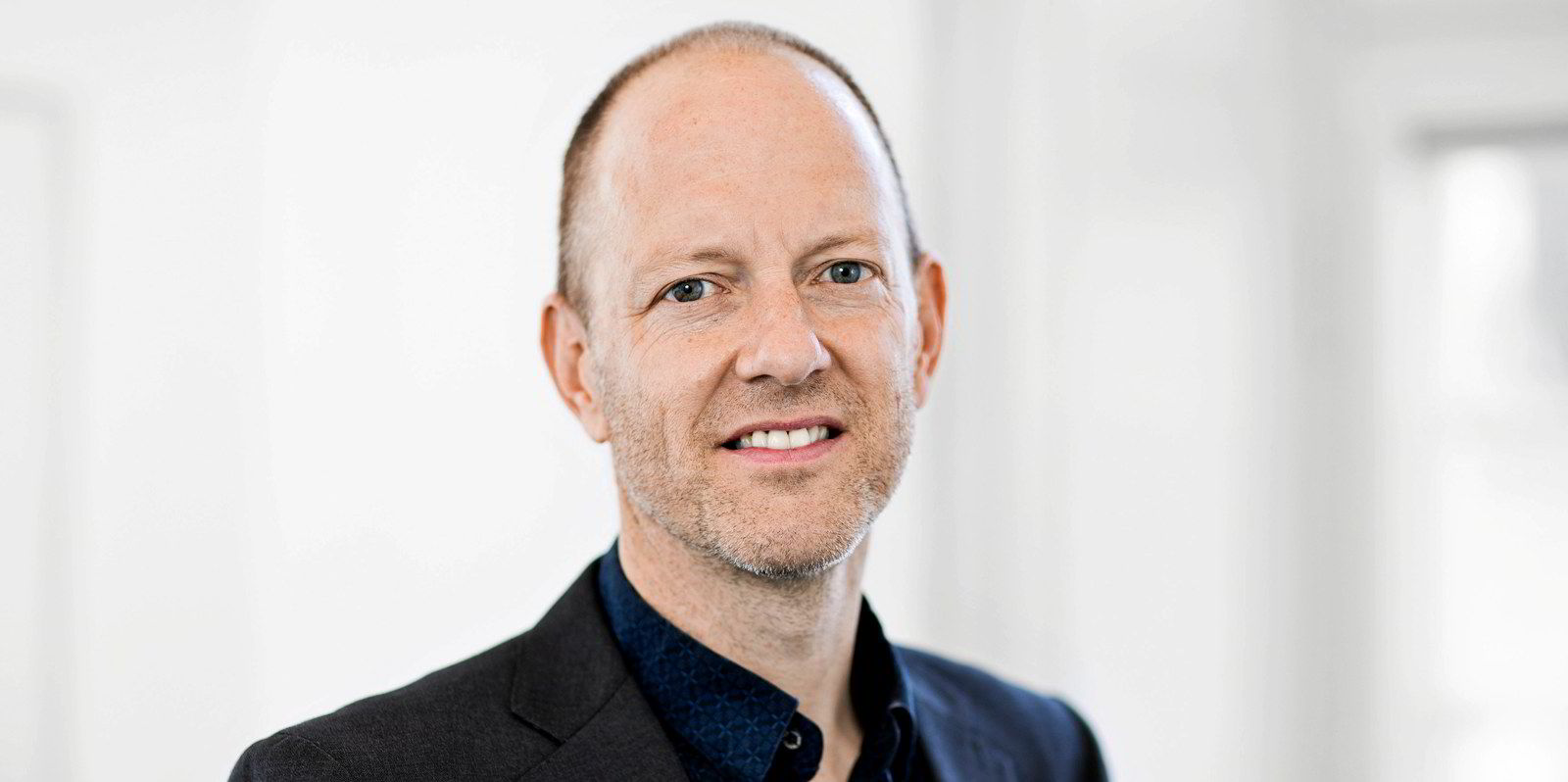 "The companies are investing in green hydrogen, and both on the development side and more on a commercial basis."
TradeWinds' recent Future Fuels Business Focus explored five fuels that shipping is exploring to cut its carbon footprint: ammonia, methanol, hydrogen, LNG and wind.
LNG is a leading alternative fuel today. It offers CO2 reductions compared to fuel oil but is still a fossil fuel and its key ingredient, methane, is coming under scrutiny as a greenhouse gas in its own right.
But there is growing interest in bio-LNG, made from plant, animal and other organic waste that can cut lifecycle emissions to zero under the right circumstances.
Wind is also increasingly in use now to help ships reduce their emissions, rather than to power a ship outright, though it has yet to gain widespread commercial adoption as smaller operators struggle to grapple with its cost and it is not seen as a primary fuel at this stage.
But eyes are turning to ammonia as a key candidate to power shipping's future, despite some environmental and safety concerns.
For example, Tristan Smith, a reader in shipping and energy at the University College London's UCL Energy Institute, described it as a potential "goldilocks fuel" because it is not too expensive to produce and store.
Subscribe to Green Seas
Get our weekly newsletter on sustainability, ESG and decarbonisation to stay on top of the developments as the shipping industry faces pressure to transform.
Meanwhile, methanol has received a big boost from Denmark's AP Moller-Maersk, which has ordered a string of container ships to be powered by the fuel and has been working to find sources of the fuel, which contains carbon, that offer a zero-emissions option.
The shipping giant has just teamed up with a consortium of partners to explore building Asia's first e-methanol plant, which will use captured biogenic CO2 and green hydrogen made from renewable electricity to produce the fuel.
The announcement serves as another signal pointing toward a future built on green hydrogen.
Fahnestock believes that there is a growing presumption that in the long run, green hydrogen production will become more economical, and companies are making investments to back that presumption.
"I think that there's a strong indication that the private sector — the producers — are quite bullish on electrolysis," he said.
More on sustainability and the business of the ocean