Cutting shipping's carbon emissions wasn't yet at the top of the industry's agenda when Nautilus Labs was founded in 2016.
But chief executive Matt Heider said the company, whose Voyage Optimization platform helps shipowners and operators cut fuel waste while maximising earnings, had an environmental mission from the start.
Looking at an industry that emits a gigatonne of carbon dioxide per year, the company wanted to provide ways to drive decision-making to reduce fuel consumption, and thus drive out emissions.
"That's really been the thesis of our business from day one, that there's a way to do that," he said.
That has now paid off, with the Microsoft Climate Innovation Fund among investors in a $34m Series B funding round by Nautilus, which has now raised a total of $48m including cash from Microsoft's M12 venture capital fund.
Backing Nautilus Labs represents the $1bn climate fund's first direct investment in technology focused on shipping, although it has also taken part in fundraising for sustainable aviation fuel technology company LanzaJet.
As shipping looks to alternative fuels as a way to cut carbon in the future, Nautilus Labs stands for the notion that companies can cut carbon in their operations today.
Voyage Optimization aims to address inefficiencies that are embedded in the way shipping is done, by creating a platform for owners and operators to collaborate and by leveraging machine learning to reduce fuel waste while maximising profitability.
'Hurry up and wait'
A key problem it seeks to tackle is the tendency for ships to "hurry up and wait", leaving port at high speed, only to slow down and queue for a berth at their destination.
And the Voyage Optimization platform allows owners and operators to break down silos without too much transparency.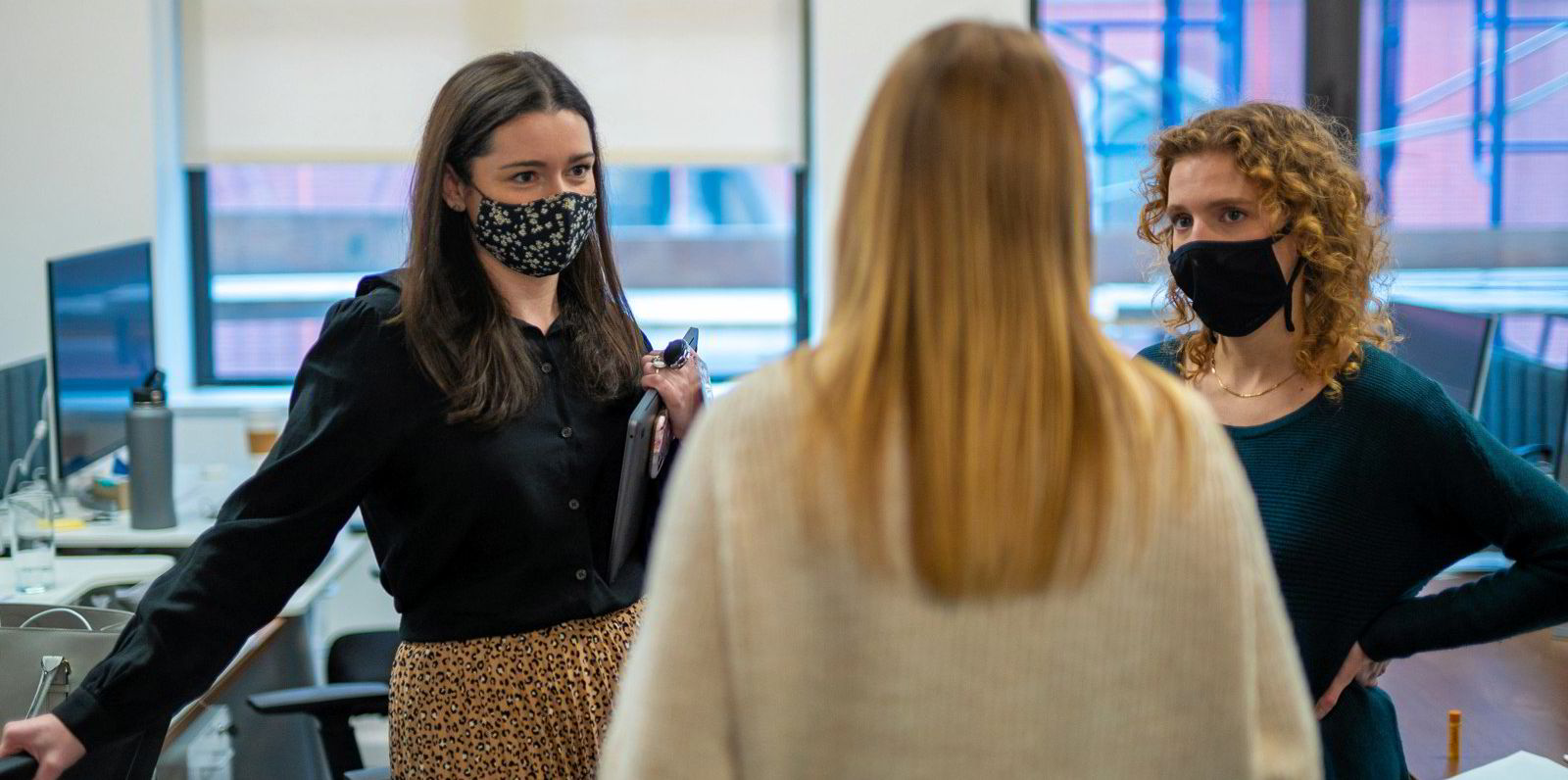 Yet while Nautilus' own vision for its platform's role in emissions hasn't changed, what has changed is the importance of decarbonisation in the industry in recent years.
That's thanks to developments in the regulatory environment, as the International Maritime Organization and European Union impose new rules starting next year, and thanks to pressure from further down the supply chain.
Nautilus' early pitch to customers was about fuel costs rather than emissions, because CO2 wasn't yet on their minds.
"What we see now in the market is that we can talk about a lot more than just fuel and we can talk a lot more than just cost savings," Heider said. "You can really talk about the emissions reductions that we're delivering, and that is now top of mind for owners in the market."
Subscribe to Green Seas
Get our weekly newsletter on sustainability, ESG and decarbonisation to stay on top of the developments as the shipping industry faces pressure to transform.
And having Microsoft's climate fund on board, in addition to its venture capital arm, helps provide legitimacy for investors focused on green technology investments.
Traditional venture capital investors seeking fast growth made up about 60% of the latest funding round, but the remaining 40% represented investors interested in scaling up green tech and delivering on decarbonisation.
Heider sees this combination as the future of capital for Nautilus Labs. He described it as bringing together two things at the core of the company's business: "Delivering business outcomes that drive economic efficiency, and economic efficiency equating to environmental efficiency."
More news on sustainability and the business of the ocean
Moscow's war on Ukraine has highlighted Europe's reliance on Russia for its natural gas and other fossil fuels. And for Faig Abbasov, shipping manager at green group Transport & Environment, that's another reason LNG is a bad idea for fuelling ships. Click here to read the story.

One of the consequences of the conflict is a reach for fossil fuels to ensure energy security, which represents a step back for energy transition, particularly in Europe. But there are signs that in the long term, alternative fuels and renewables may receive a boost from the drive for energy security. Click here to read the story.
Green group Environmental Defense Fund and non-profit research institute RTI International have counted the costs of climate change for ports and shipping. Click here to read the story.