Seafar, a Belgian ship manager for remotely controlled inland vessels, has started a semi-autonomous shortsea service between Zeebrugge and Antwerp that aims to progressively reduce the number of crew on board.
The 5,527-dwt and 400-teu general cargo and feeder boxship Deseo (built 2008) will sail two or three times a week between the Belgian ports with the aim of reducing the on-board crew of five seafarers to one by the end of 2021.
A shortage of young Belgians prepared to live and work on board as seafarers is behind the project, said Seafar chief executive Louis-Robert Cool.
Cool told TradeWinds that the company aims to bring the crew down to a minimum level of three seafarers on the Wennick-owned vessel during 2022.
"The main reason to reduce crew is to solve the problem of the shortage of crew. The average age is too high because there is a low inflow of young people into the industry," he said.
"It's a social problem in our opinion. You have to live on board, you have to stay on board. Young people see a good life on land, and it's hard work. It's a tough job on board," he added.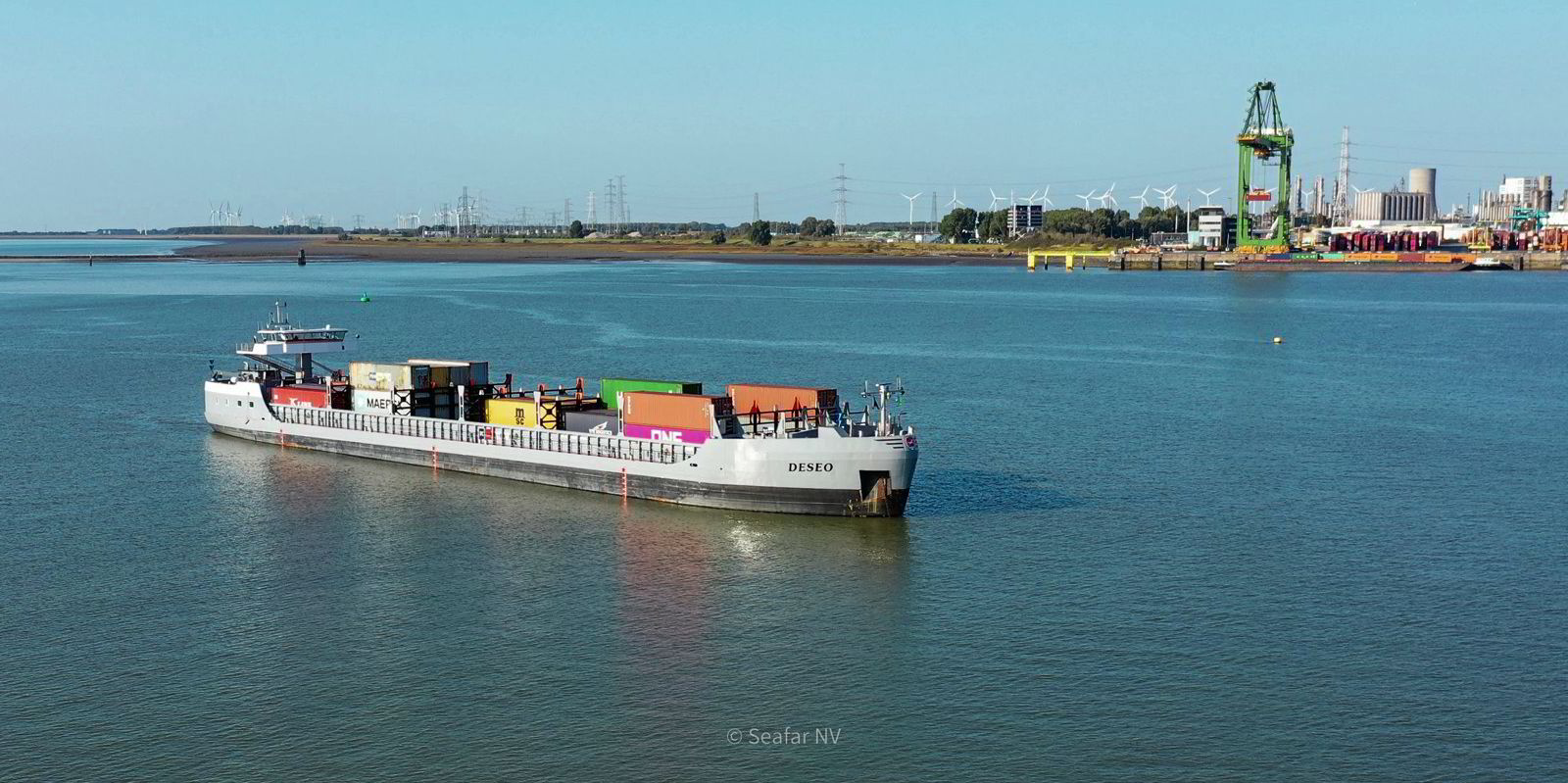 Seafar's aim is to allow some of the crew to come off the vessel and work controlling the ship from its shore control centre.
It will operate on the Westerschelde, which is one of the busiest rivers in the world. So safety takes precedence, Cool said.
The company has developed and fitted an automated control system, camera sensors connected to the radar system and a communications unit to the estuary-type vessel that can operate in coastal as well as inland waters.
The Joint Nautical Authority and De Vlaamse Waterweg have granted one-year permits, which Seafar hopes to renew annually.
Seafar, which was set up three years ago, has previously developed technology for and controlled remotely operated inland vessels in the Flanders region.
The Blauwe Cluster and the Agency for Maritime Services and Coast and Flemish Ministry of Mobility and Public Works are among organisations supporting the project. Flanders has expressed an ambition to be a pioneer in waterway innovations.