Bergen is being overrun by teams of young consultants who have 24 hours to tell Odfjell how to run its business.
Odfjell chief executive Harald Fotland is not intimidated.
"It's a great opportunity for Odfjell to get a more qualitative external review on where we are on decarbonisation and sustainability," he said in a press release.
There will be no McKinsey bill to pay for the decarbonisation-focused consultation.
The Norwegian chemical tanker and terminal owner is cooperating with the Norwegian School of Economics, or NHH, and allowing itself to be studied by 12 global teams of undergraduate management students.
"We have a unique opportunity to get input from 12 different universities from all over the world from the younger generation. I have high hopes for the responses that we will get," Fotland said.
It is the first time any shipowner has been the subject matter of the school's annual case study competition. Oil and gas major Equinor and financier DNB have gone under the microscope in previous years.
The 48 students from Australia, California in the US, Canada, Denmark, Hungary, Scotland and of course Norway, among other places, did not know what company they would be studying until today, 6 October.
They received their brief at noon Bergen time and will have 24 hours to work up a set of recommendations.
Odfjell chief sustainability officer Oistein Jensen told TradeWinds the students have been advised to go for the big picture and not to try to use their 24 hours cracking any tough technical or regulatory knots.
Core values
The four-member teams have been asked to turn in "a comprehensive business plan that supports Odfjell's core values and leadership position in decarbonisation from one of four perspectives: customer, consumer, digital or financial", as the company puts it.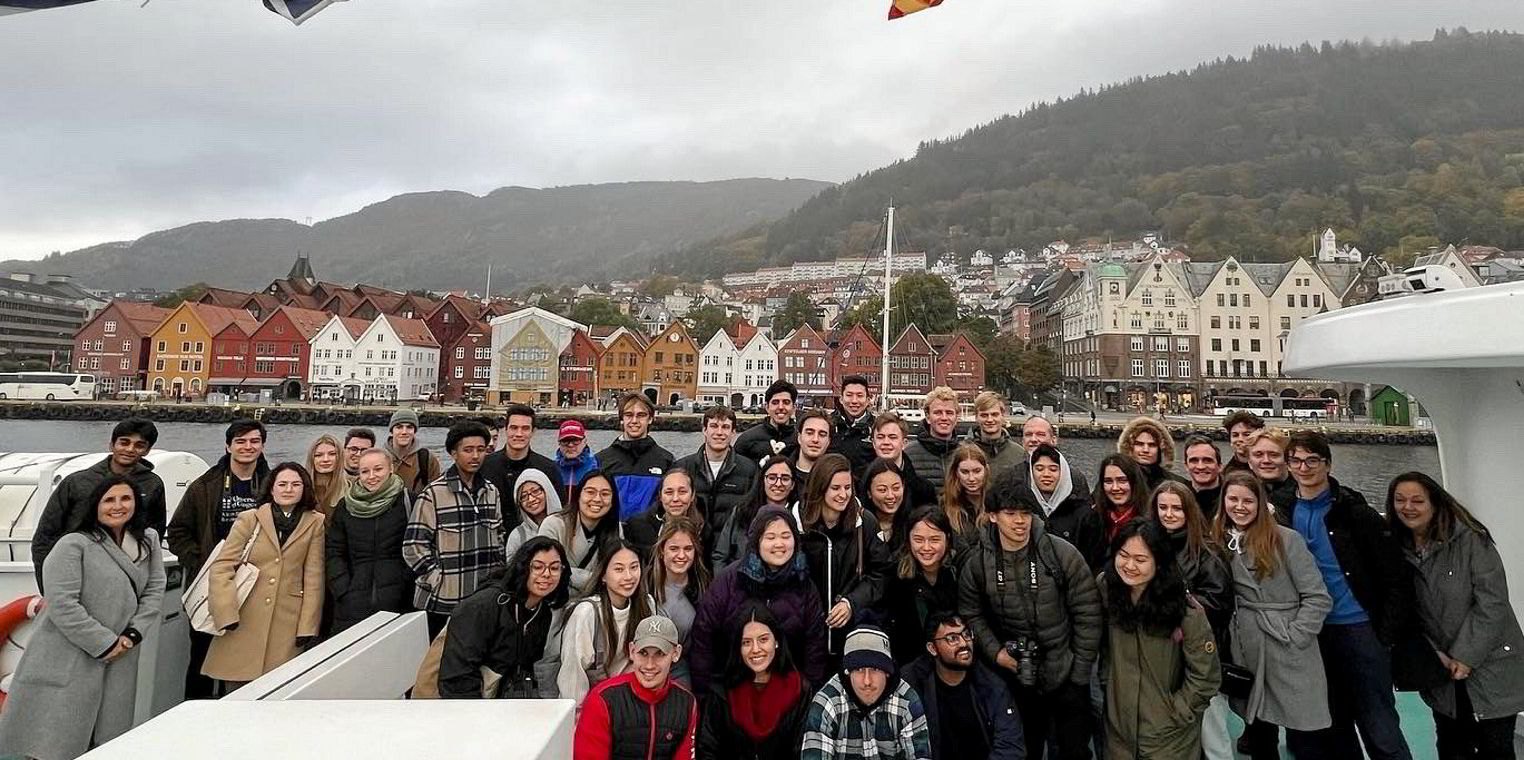 The competition is organised by students of the host institution.
"With a shipping company and especially Odfjell, considering the problems that we see in the world right now in terms of energy, sustainability and environmental concerns, I think we were able to create a case that was very relevant to what we wanted to present to the teams that come here," said Tobias Skjelbred Svendsen, head of the NHH student organising committee.
Fotland and Jensen will both serve on the committee of judges, which is putting a premium on creativity.
"As you get more experienced or older, and working within the business, you tend to narrow things down a little bit too much. I'm preparing to be as open-minded as possible," said Jensen.