Six people have now been arrested in connection with what has been confirmed as Ireland's biggest-ever drug seizure.
Cocaine weighing 2.25 tonnes and worth $165m was discovered wrapped in black plastic on the 51,000-dwt bulker Matthew (built 2001) off Wexford on Tuesday.
Warning shots were fired as the vessel did not respond to requests to halt. Irish military personnel eventually rappelled onto the deck and took control of the vessel.
Irish media reported the Iranian captain had been arrested, as well as two men from a fishing trawler that grounded near the cargo ship.
The identities of the other three persons are not clear.
National broadcaster RTE reported the crew of 25 was being interviewed by police.
Authorities had said there could be further arrests and search operations.
Police said the drugs were bound for Ireland and other parts of Europe.
The cocaine was supplied by a "murderous" South American cartel group, Garda assistant commissioner Justin Kelly told reporters.
The Panama-flag bulker was taken into Cork for further searches and forensic examinations.
Panama collecting information
Rafael Cigarruista, general director of merchant marine at the Panama Maritime Authority, told TradeWinds he was aware of the international drug trafficking allegations.
"At this stage, no official communication has been received at our desk," he said.
"However, once we noticed the international news stating that the subject vessel had such a situation we immediately confirmed the ship's position and contacted the DPA/CSO," Cigarruista added.
"Therefore, we are in the process of collecting all the information while the situation is still in progress at the other end," he said.
The Matthew was observed slowing down while passing Wexford on Monday morning.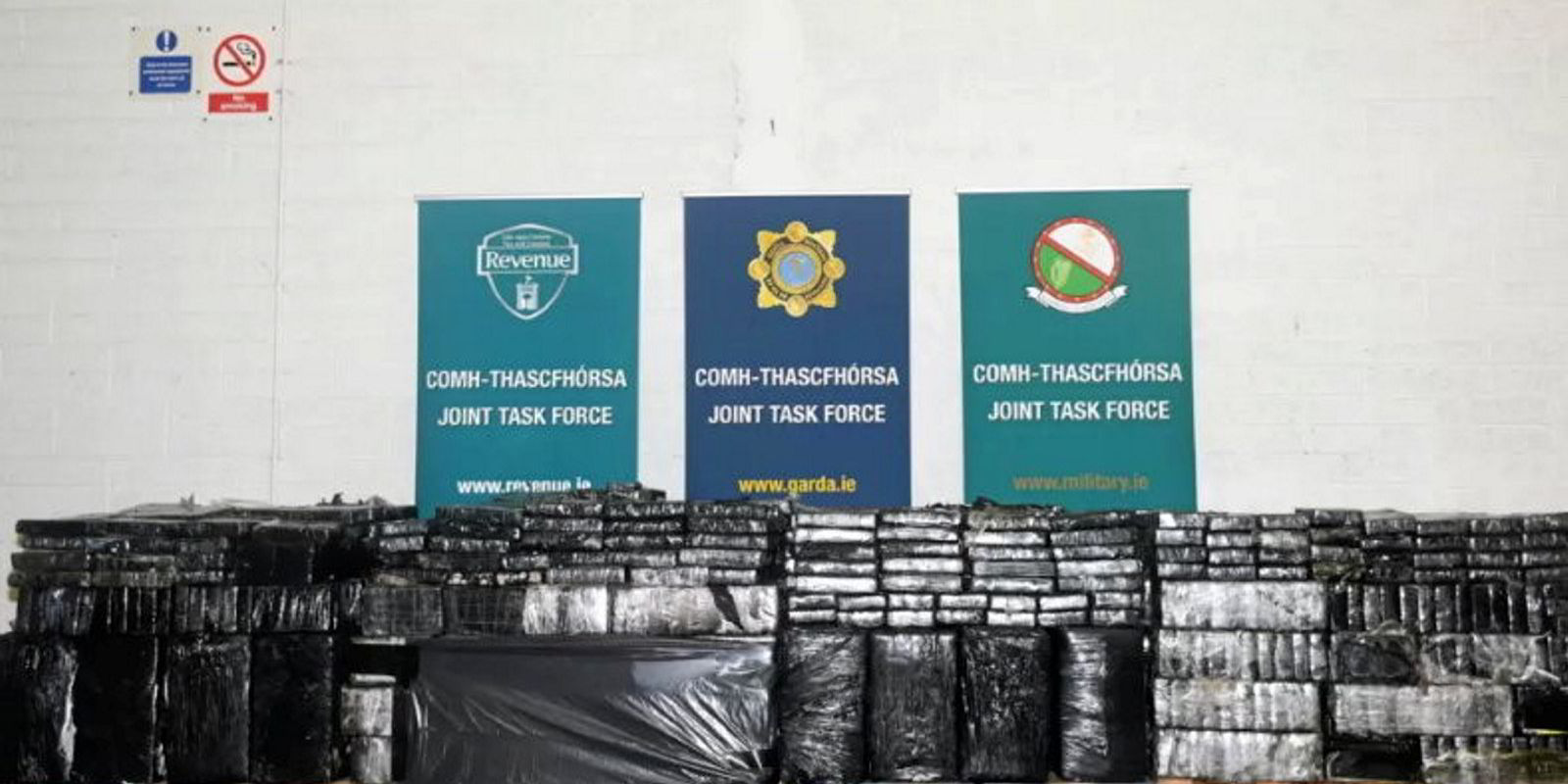 It then changed course, heading towards the coast.
Overnight on Tuesday, the vessel remained static.
But there was a sudden change of course later that morning as it began to head south-west towards the Atlantic.
Marshall Islands-based operator Matthew Maritime did not respond to a request for comment.