Traffic and inspections of ships carrying Ukrainian grain will continue in the Black Sea on Monday, despite Russia suspending its support for a United Nations safe passage scheme.
The UN and Turkey will deploy surveyors to inspect 40 outbound vessels in the Turkish straits on Monday, 31 October, the Joint Coordination Centre (JCC) of the Black Sea Grain Initiative (BSGI) announced.
"This inspection plan has been accepted by the delegation of Ukraine. The Russian Federation delegation has been informed," the JCC said.
This statement is in line with expectations by a shipping source on Saturday, which said that vessels currently chartered to carry grain in the corridor would probably not be blocked by Moscow's decision to withdraw its support.
Russia had said earlier that day that it was temporarily pulling out of the scheme. Its defence ministry accused Ukraine and some of its Nato backers of having abused the corridor to launch an attack on Russia's war fleet in the annexed city of Sevastopol, Crimea.
Russia, which has long had misgivings about renewing the safe passage scheme that is due to expire on 22 November, also wants the West to lift some economic sanctions to facilitate its own agricultural exports.
Ukraine's foreign minister responded by accusing Russia of seeking a pretext to scupper the deal and to continue playing "Hunger Games" with the world's food supply to increase pressure on Ukraine and the West.
Still talking
While the future of the BSGI is thrown into doubt, the UN pointed out on Sunday that Russia has not completely withdrawn from the negotiating table.
During an emergency session held by the JCC in Istanbul on 30 October, the Russian delegation "informed that while it suspends its participation in the implementation of the activities of the Initiative, including in inspections, for an indefinite time, it will continue the dialogue with the UN and the Turkish delegation on pressing issues", the JCC said.
"The Russian Federation delegation also expressed its readiness to cooperate remotely on issues that require immediate decision."
According to latest UN data, 9.5m tonnes of grain and foodstuffs have been moved from the Ukrainian ports of Odesa, Chornomorsk and Pivdennyi/Yuzhny since the initiative began on 1 August.
There are currently 97 loaded and 15 inbound vessels empty registered for JCC inspection around Istanbul.
Inspections continued in Istanbul on Sunday, with 11 vessels surveyed.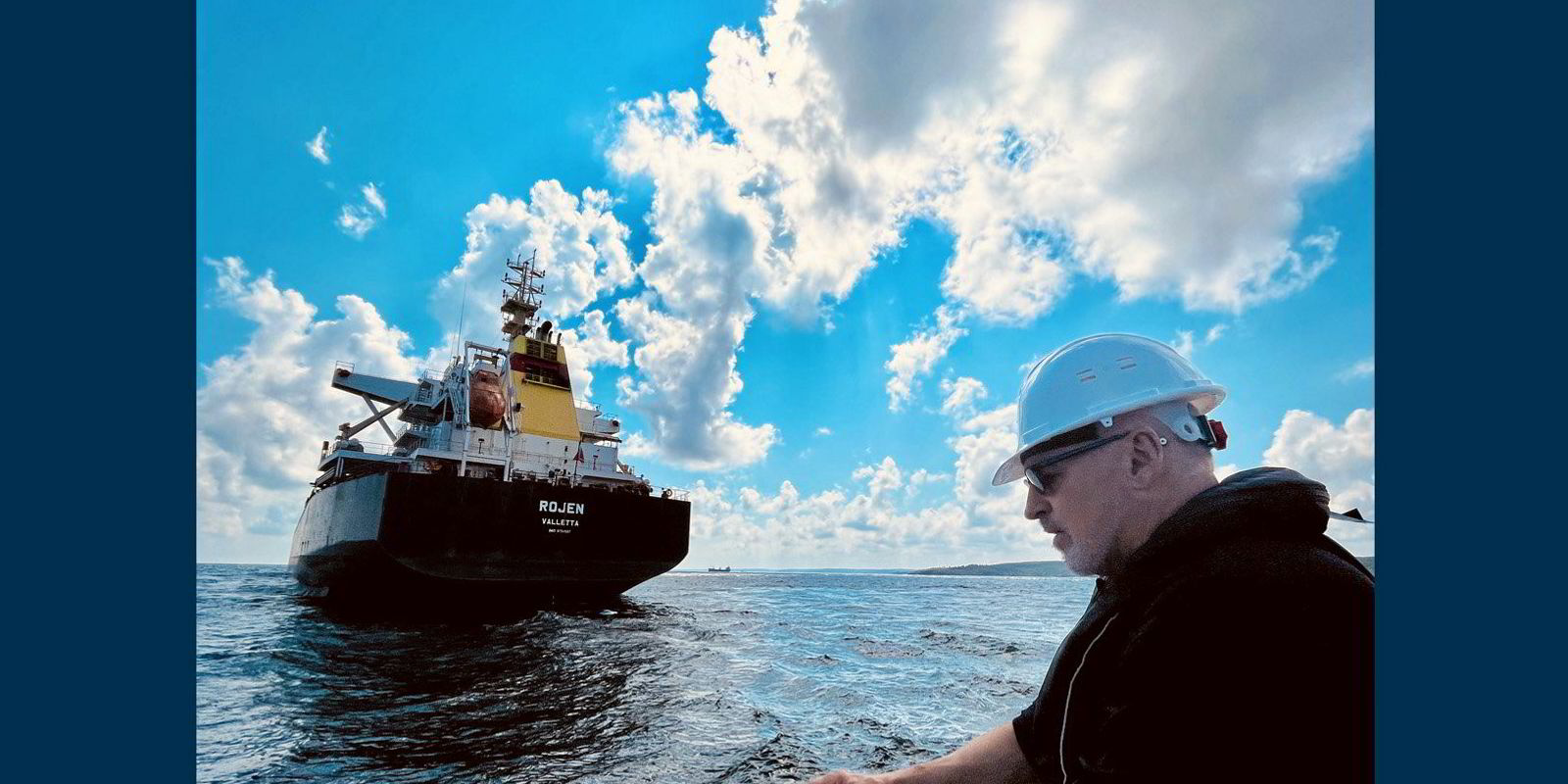 Ship traffic came to a halt in the Black Sea on Sunday but is said to have resumed to some extent on Monday. According to the JCC, Ukraine, Turkey and the UN agreed for 12 outbound and four inbound ships to sail under the scheme on Monday.
As per JCC procedures, all participants coordinate with their respective military and other relevant authorities to ensure the safe passage of commercial vessels under the BSGI.
A further 21 vessels are in Ukrainian waters loaded, loading or about to load.
That includes the 46,700-dwt Ikaria Angel (built 1999), a Greek-controlled bulker cleared for departure and chartered by the World Food Programme with 30,000 tonnes of emergency humanitarian food for the Horn of Africa.
Attracted by above-average freight rates for vessels carrying Ukrainian grain, 89 more ships have applied to join the BSGI.
Handysizes involved in the Ukrainian trade were said earlier this month to be earning at least $3,000 to $4,000 per day more than industry averages — net of heightened insurance payments.
This is a considerable premium, especially for the smaller and older cargo ships usually involved in the trade.
On 28 October, Greek brokers reported two fixtures for Ukrainian grain voyages at elevated levels.
Cargill fixed the 60,300-dwt Ellirea (built 2017) for a spot trip via Ukraine at $38,000 per day. Admi is said to have fixed the 32,600-dwt Bosphorus Asia (built 2002) for a spot trip via Ukraine, delivery Marmara and redelivery Ravenna, at $37,000 per day.