In the 16 months since TradeWinds launched its Green Seas sustainability title, we have noticed two types of shipping companies.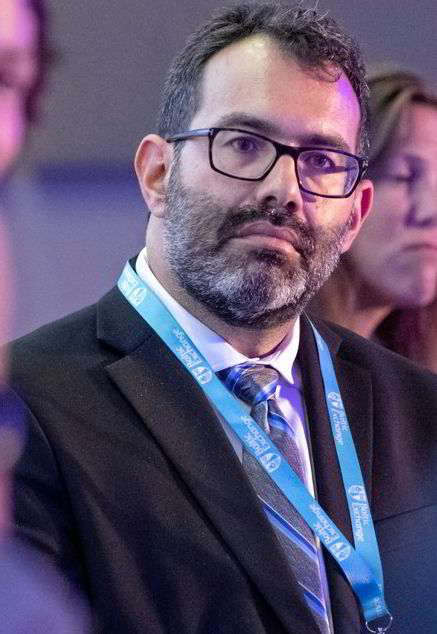 On the one side, there are those that are waiting for a verdict on what fuels and technologies will win out as the industry, technology companies and regulators grapple with how best to slash shipping's carbon emissions. Their reticence is understandable in a climate of uncertainty.
On the other are the first movers, a vanguard of companies on the front lines of trialling, testing, derisking and ultimately adopting green shipping technologies.
This First Movers Business Focus, the first special report under TradeWinds' Green Seas banner, aims to put the spotlight on some of the companies at the leading edge of fuels and technologies that will make shipping and its end users greener.
It is worth emphasising that the shipowners, operators and charterers featured across the 16 technology categories in this report are by no means a definitive list but instead a sample of the voices behind a more sustainable industry.
"The group of first movers is actually growing, which maybe also means that the definition of first mover is a bit wider now," Cargill Ocean Transportation president and Global Maritime Forum chair Jan Dieleman told TradeWinds in September.
And each of these categories is at a different stage of development.
Ammonia-fuelled engines for ships, for example, are still under development.
So shipping companies at the leading edge of this technology are working with partners to place the first order or are turning to "ammonia-ready" vessels that are prepared for the fuel when it comes.
Seeking second movers
But in biofuels, companies such as Cargill are now well beyond trialling, so they are looking instead for scale — to recruit the second movers whose adoption of the fuels will help improve their economics.
But in all cases, the first movers and early adopters, often but not always companies with bigger pockets, are charting a course that will give others confidence to follow.
"The tier-one players … are the ones that have the capacity to look into the future and take bets on the regulatory environment in the future — also having the finance to actually invest in the fuel savings and to be less risk averse," said Noah Silberschmidt, chief executive of air lubrication provider Silverstream Technologies.
The leadership role by early adopters may be key in the decarbonisation challenge that confronts shipping — to play its part in ever evolving expectations. Goals have moved from the International Maritime Organization's 2018 target of cutting carbon by 50% by the middle of the century, to calls for net-zero greenhouse gas emissions by 2050 and, more recently, to demands for a more ambitious alignment with halting global warming at 1.5C, which could mean getting to near zero emissions by 2040.
Early adopting is not easy
Being a first mover is not easy amid regulatory and technological uncertainty.
"The implied rate of change demands that early adopters have some confidence that the wider transition will materialise at a speed that does not leave them exposed," wrote UCL Energy Institute associate professor Tristan Smith in a December report on the challenges of a 1.5C-aligned target.
"It requires risk management for investment decisions taken in good faith, but whilst technology pathways are still clarifying."
When speaking of the challenge of decarbonising shipping, so many industry stakeholders have stressed the importance of collaboration that it sounds like a cliche — but the approach of the early adopters shows it is grounded in truth.
While this report shines a light on the shipping companies that are early adopters in green fuels and technology, each works in partnerships that often involve technology providers, energy companies, shipbuilders and classification societies.
The first movers are not alone.