The blockage of the Suez Canal has given anti-feminist internet trolls a chance to circulate fake news about Egypt's first woman to have sailed as a ship's captain.
Just hours after the Evergreen Marine Corp-operated, 20,388-teu Ever Given (built 2018) hit the canal bank on 23 March, anonymous trolls went to work falsifying a headline — purporting to be from regional English-language publication Arab News — about captain Marwa Elselehdar.
Unidentified users on Twitter and Instagram stole the Instagram portrait of Elselehdar plus material from a published 20 March write-up on Arab News detailing her role when leading the 1,386-dwt Aida IV (built 1992) through the expanded Suez Canal in 2015.
They used this to connect her falsely with the casualty of the Shoei Kisen-owned, Bernhard Schulte-managed Ever Given, under the mocked-up and social media-circulated headline "Cargo ship crashes into Suez Canal. First female Arab Lloyd captain involved in incident".
But this headline is false in at least four ways.
There was never any such story on Arab News; the ship on which Elselehdar is now chief mate had no connection with the incident; she does not work for Hapag-Lloyd's Arab Lloyd; and Arab Lloyd — the former United Arab Shipping Corp — is not a partner but a competitor of Evergreen.
On 20 March, Arab News was one of several regional and trade publications to feature Elselehdar's real achievement.
Under the headline "Egypt's first female sea captain is riding waves of success", Arab News gave a glowing account of her involvement in charge of the Aida IV on the day of the opening ceremony for the expanded Suez Canal in 2015 — the first transit of the Suez Canal under a female captain.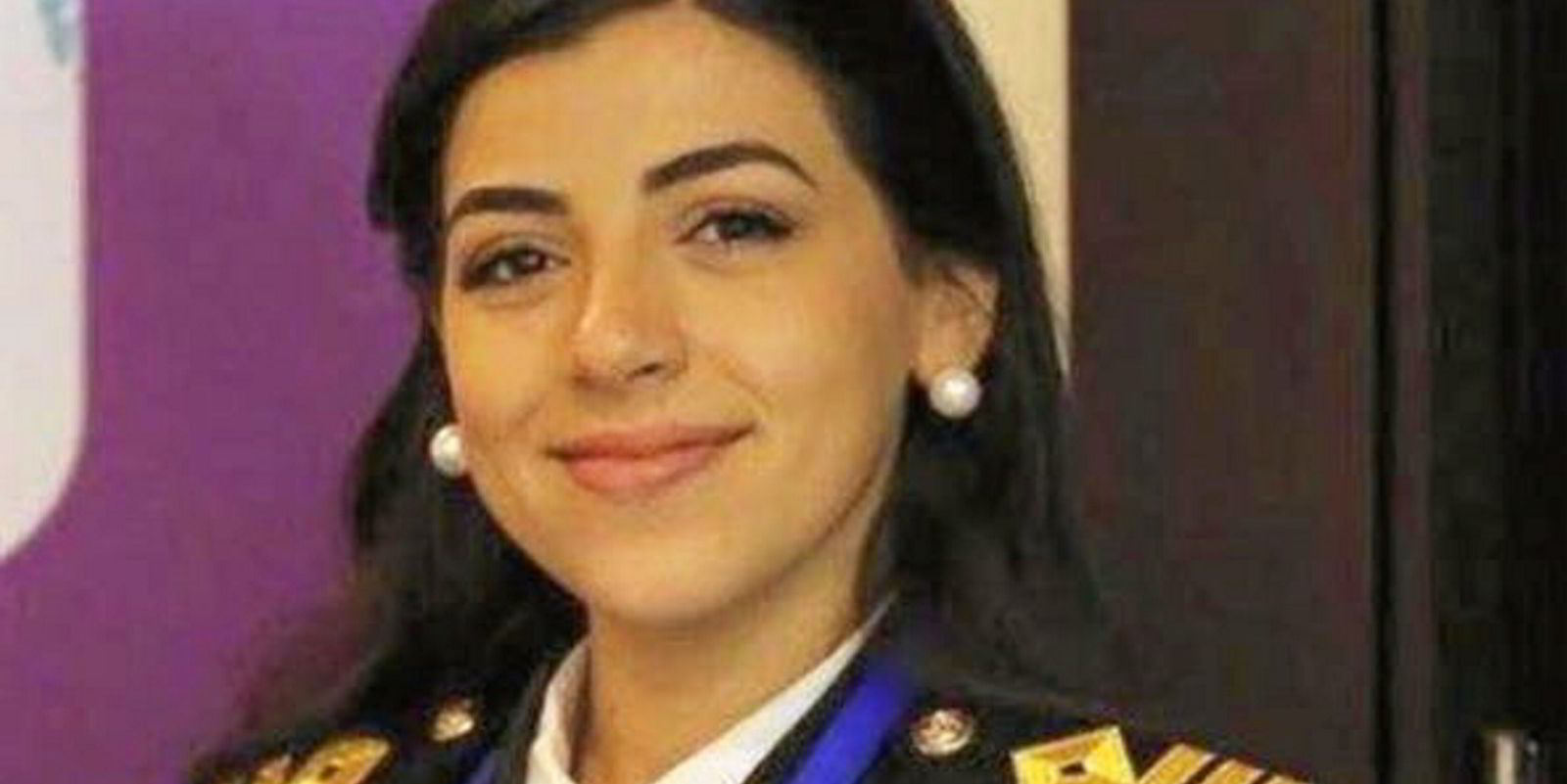 In a separate YouTube video filmed on the bridge of her ship and dated February 2021 from a Breakbulk Middle East online conference, Elselehdar recounted her educational experience and her current work as chief mate on the Aida IV.
The training and supply vessel supplies a remote lighthouse, in addition to training cadets from the Arab Academy For Science, Technology & Maritime Transport, where Elselehdar herself was the first female graduate in 2013.
In recent press interviews, Elselehdar said she was allowed to enrol at the academy only after its president reviewed pertinent Egyptian law to determine that women were eligible.
Besides serving as chief mate, Elselehdar has duties as business development coordinator of the academy's international forum for maritime transport.
Elselehdar did not immediately respond to a request for comment through her Instagram account in relation to the false headline.