It is a telling sign of how dramatic drug trafficking has become in Europe's ports that officials meeting to debate the problem only accept to do so in confidentiality.
Strict Chatham rules applied to such an event organised by the World Shipping Council (WSC) and the European Community Association of Ship Brokers and Agents (ECASBA) on 19 September, on the sidelines of the European Shipping Summit in Brussels.
The anonymity helped loosen tongues as participants offered a blunt assessment of the situation.
"When I first started in this job, I had the romantic idea that we were cats chasing mice," a senior European customs official told the audience.
"Now I know that we are no longer chasing mice — we are fighting bears".
Drug flows have reached levels unseen in two decades. Even small European terminals report catches of up to five tons, the customs official said, adding: "You see a tsunami of cocaine".
Gangs are becoming more violent, recruiting even 15-year-old gun-toting youths and threatening port and customs workers.
Apart from the risk they pose to existing employees, such threats frighten off potential future ones.
"Some people are just too scared to take the job," one executive at a major European port said.
Gangs, however, would be far less dangerous if they only knew how to operate as thugs.
"They are very clever, they're looking for weak points everywhere," said a senior security official with a major liner company.
Operation Tin Can
Not all hope is lost, however. As the WSC/ECASBA event itself showed, cooperation between hitherto fragmented government agencies, port authorities, ship agents and private industry is increasing.
"It takes a network to beat a network," the port executive said, explaining that public-private port authorities can operate as a bridge to bring together private industry and public authorities.
"You need data, you need technology and you need tradecraft," a high-ranking ship agent said, urging private industry to contribute its market savvy and investment in illicit shipments tracking IT, while government agencies bring to bear the public authority invested in them.
Operation "Tin Can" shows how this approach can work in practice. Between November and December last year, customs, police and other agencies from across the world carried 43 arrests and 158 drug seizures in 58 countries that yielded a combined 100 tonnes of cocaine.
The need to coordinate becomes even more apparent when one considers that most cocaine nowadays is trafficked with "rip-on/rip-off" concealment method", in which legitimate shipments are infiltrated to smuggle illicit goods.
"Rip-on/rip-off" depends on insider knowledge about the location of a specific container, with the help of trusted insiders or unwitting accomplices.
To help detect illicit cargo, law enforcement depends on shipping liners to help spot irregularities — such as temperature change in a reefer container that indicates that it was opened and is about to be tampered with.
Information exchange between private companies and public authorities, however, is not always flawless.
First, there is the basic precaution that information must be shared only within a tight circle of trusted interlocutors in order to avoid leaks.
"Exchanging data in itself is a vulnerability," the liner company's security official said.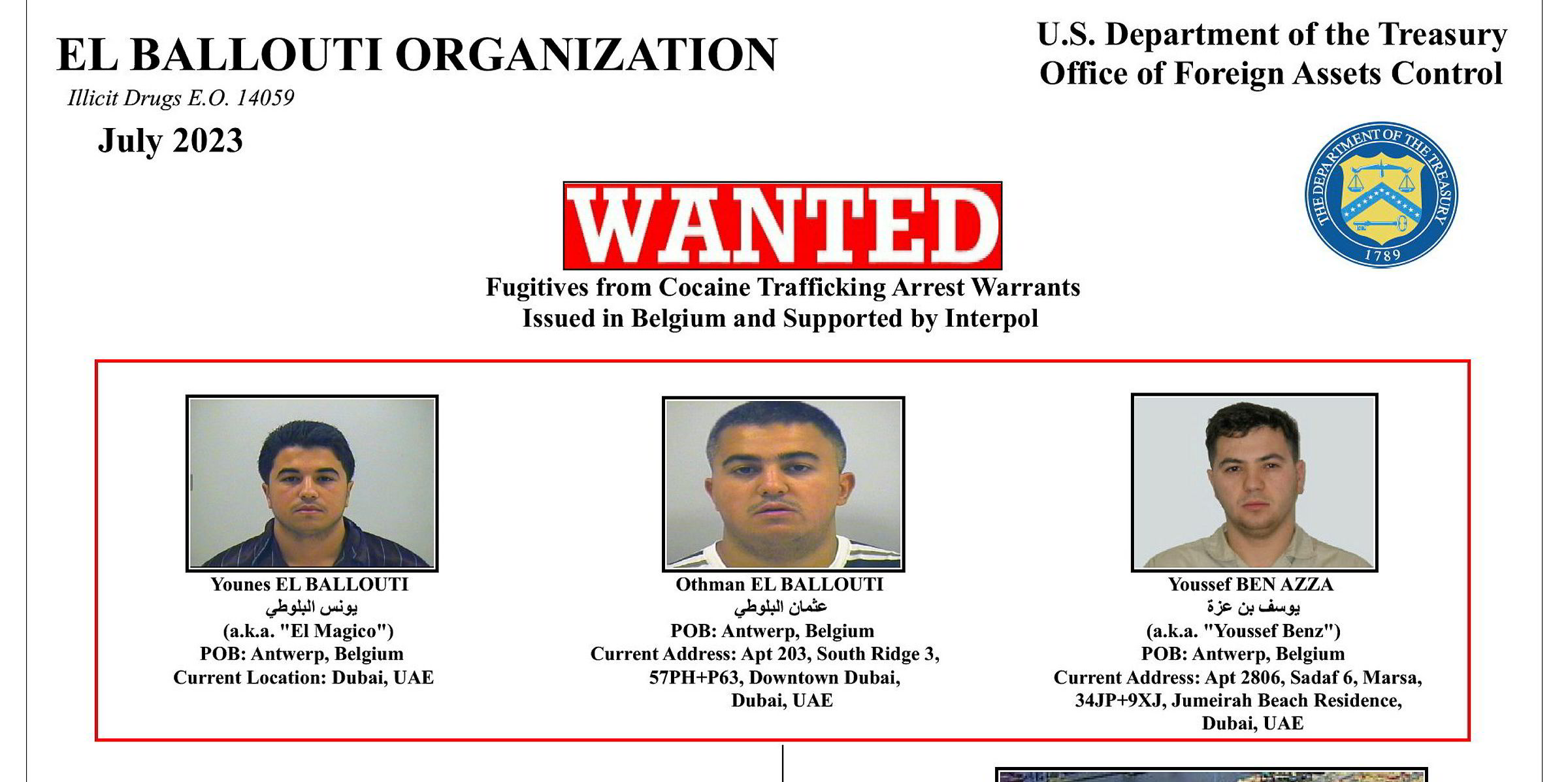 Some problems, however, are self-inflicted.
Knowledge often fails to be shared because of GDPR data protection rules, or concerns that key commercial information might be disclosed to competitors.
"Sometimes we see something irregular happen and we just can't share the information," one participant said. "We need a real legal framework to enable us to do that," he added.
The most vital piece of knowledge, however, is often missing from the very start: information about the first leg of an illicit cargo's journey, from its point of origin to its port of departure.
To get to that info, more cooperation is needed with law enforcement authorities in other continents, mainly Latin America.
"Right now we are targeting the cargo but if we got together to target the manifest - that would be a real game changer," the customs official said.