The charter market for midsize and large containerships this year is practically sold out.
A dearth of tonnage available for the rest of the year has forced liner operators to shift their attention to vessels coming open in 2022.
The shortage of ships for charter is reflected in an easing of rates, which have started to fall after an astonishing 16-month bull run.
The lack of supply is most acute for larger container vessels; liner operators have been buying ships as an alternative to chartering them.
That has resulted in more vessels having to be taken from the charter market with forward delivery. This week, Mediterranean Shipping Co (MSC) secured the charter of the 5,605-teu Henrika Schulte (built 2011) from Germany's Schulte Group.
The vessel has been taken for five years at $50,000 per day for delivery in the first half of 2022, European brokers said.
Tonnage has all but dissipated in the market for classic panamaxes of around 4,250 teu, where lines are also looking towards upcoming 2022 positions.
A few remaining ships in this segment have been fixed for short prompt fixtures. Hong Kong-based BAL Shipping Line took the 4,884-teu Zhong Gu Jiang Su (built 2010) on extension.
The vessel has been taken from China's Zhonggu Logistics for 60 to 100 days at $125,000 per day, according to brokers.
But even that astonishingly high rate pales in comparison with the $185,000 per day that BAL reportedly paid for a short fixture in August.
Demand for sub-panamax boxships remains strong, according to brokers.
The 2,553-teu NSC Kingston (built 2008) was taken by Taiwanese operator Wan Hai Lines at $42,900 per day for prompt delivery.
Have rates peaked?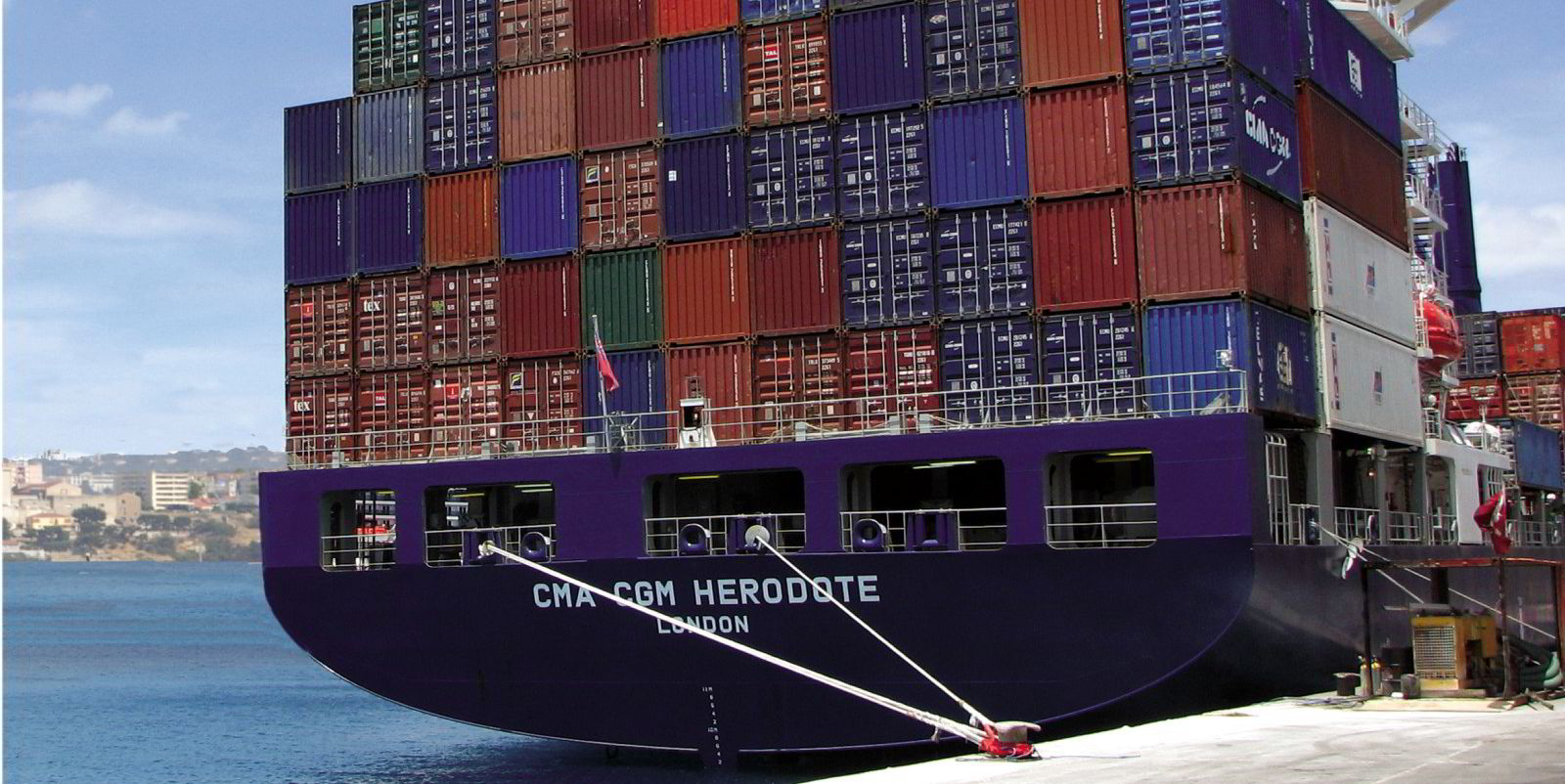 But availability of vessels for the remainder of the year in the 2,800-teu sector is "close to zero" and charter discussions have shifted to the second and third quarters of 2022.
Frothy rates have eased most for vessels of 1,700 teu, said brokers.
But here too some vessels have been secured on charters that take effect from next year.
The 1,496-teu AS Ragna (built 2009) is said to have been taken on direct continuation by Israeli operator Zim for delivery at $30,000 per day.
The 1,118-teu SC Philly (built 2007) is taken by Maersk for two years at $25,000 per day.
Charters for both vessels begin in February 2022, brokers said.
Charter rates for containerships appear to have peaked.
The Clarksons Containership Charter Market Index, which hit a high of more than 400 points in mid-October, slipped to 396 points last week.
But the outlook for the sector remains robust, according to Clarksons Research.
"With demand remaining firm, and severe port congestion and logistical disruption expected to take some time to unwind, the market outlook for the rest of the year and into 2022 remains very positive," the shipbroker said.
"Charter activity could have been even more robust, were it not for the number of ships that have been bought by end users not keen on the periods that were typically on offer for time charter."