One of the largest importers in the US has taken matters into its own hands due to global disruption in the containership sector made worse this month by delays caused by a Chinese Covid-19 spike.
Home Depot told CNBC that it realised it was time to charter its own vessel.
"We have a ship that's solely going to be ours and it's just going to go back and forth ... 100% dedicated to Home Depot," chief operating officer Ted Decker said.
The deal for the unnamed boxship marks the first time the company has taken such a step.
Decker said the contracted vessel will begin running for Home Depot in July.
The company has been reduced to bringing in items by air on rare occasions as domestic demand surges.
These include power tools, taps, electrical components, fasteners and other "smaller, higher-value" good.
More gains for owners
Norwegian investment bank Fearnley Securities said favourable charter market dynamics have continued, with all segments securing further gains.
Shorter charters are also seeing substantial premiums to one-year and multi-year terms, analysts Espen Landmark Fjermestad, Peder Nicolai Jarlsby and Ulrik Mannhart said.
For the 2,700-teu class, rates are pushing towards $40,000 per day, while classic panamaxes are closing in on $60,000 per day — six times the 2017 to 2019 average.
Clarksons Platou Securities said the container sector remains very strong, with liner rates continuing to push higher, supporting charter rates and overall asset values.
"Retailers are struggling to maintain pace with the high level of consumer demand and have not yet begun to build up sizeable inventory," analysts Frode Morkedal and Omar Nokta added.
"This sets up an interesting situation for the market as we approach the peak fall and holiday seasons, with rates likely to remain firm through the remainder of the year."
Fifth week of SCFI rises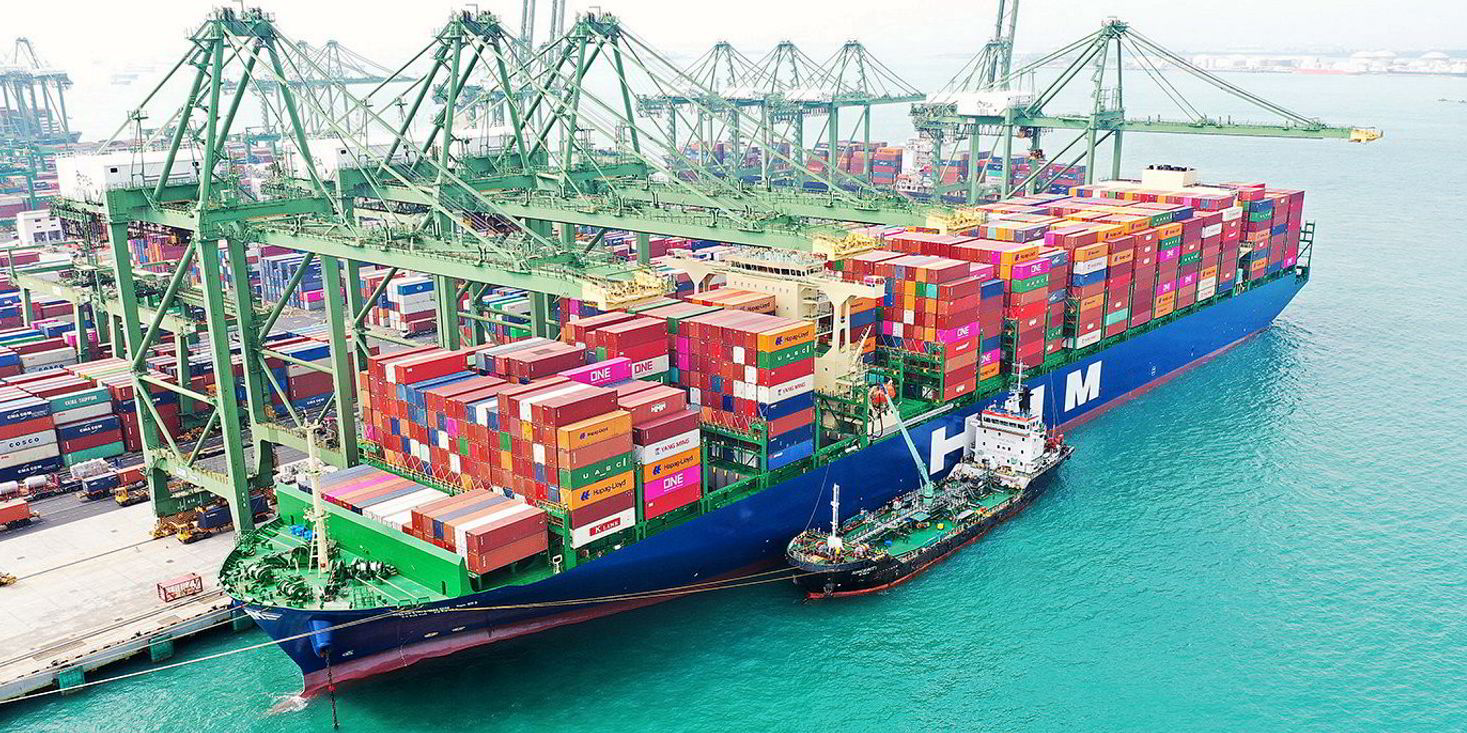 The Shanghai Container Freight Index (SCFI) climbed a further 2.5% in the seven days to 11 June, its fifth consecutive week of gains, bringing rises to 43% for the second quarter so far.
"While time charter activity has been slower in the larger vessel classes due simply to a lack of available near-term capacity, charterers have been more active in seeking charters for vessels in the feeder-size category," Clarksons Platou said.
The investment bank has already noted that three to five-year charters are increasingly becoming the norm for ships above 3,000 teu.
TradeWinds has reported that several liner operators are omitting sailings due to the evolving congestion and disruption in southern China.
AP Moller-Maersk is diverting up to 40 boxships due to disruption at terminals in Yantian, Shekou and Nansha as the Covid-19 outbreak in and around the Port of Shenzhen worsens.
The shortage of capacity has pushed freight rates to record ­levels on key routes from China to the US and Europe.
Rates from Asia to the US West Coast rose by $684 to $6,181 per 40-foot equivalent unit in the seven days to 8 June.