A ro-ro vessel that US billionaire Jeff Bezos planned to convert into a recovery vessel for his Blue Origin space venture will feel the heat of a breaker's oxyacetylene torch rather than the burn of rocket fuel.
The 21,100-gt ro-ro Jacklyn (built 2004), which Bezos named after his mother, has departed the Port of Pensicola under tow, heading for an undisclosed ship recycling facility in Brownsville, Texas.
The sale of the ship for recycling brings to an end the Amazon founder's brief foray into commercial ship owning.
Blue Origin bought the Jacklyn as Stena Freighter from Stena RoRo in November 2018. Data from VesselsValue shows that the company paid an estimated $30m for the vessel.
The private space travel company planned to convert and use the ship to recover reusable first-stage rocket boosters and serve as a platform on which rockets could land.
Very little work was reportedly done to the ship, and in June Blue Origin conceded that seeking a more "cost-effective" alternative for rocket recovery.
Media following Blue Origin closely have speculated that the company is eyeing up autonomous barges similar to what Elon Musk's rival Space X has developed to carry out landings of its reusable rockets.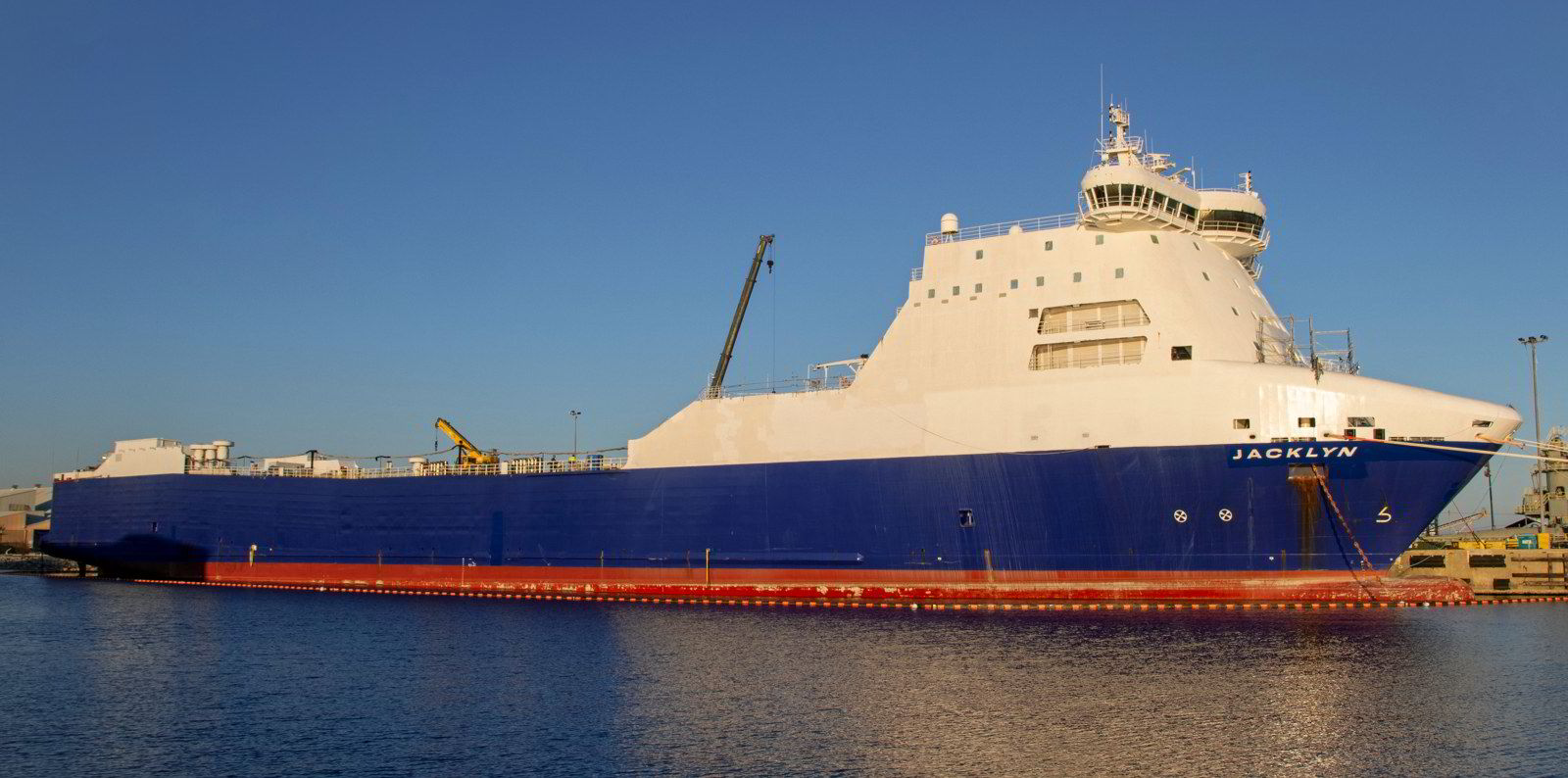 While the Jacklyn is not especially old in ro-ro terms, ferry/roro sector sources familiar with the ship said it was a difficult candidate for a trading sale as it is of an "odd" size that is too small for most trades and too big for others, and it was built to a design "not known for fuel efficiency".
In addition, having been laid up for several years, the ship would require considerable work to get back into trade.