Jason Liberty, Royal Caribbean Group's next chief executive, ranks preserving the cruise major's culture of innovation as his top priority when he takes over at the turn of the year.
He is all too aware of the daunting challenges ahead of him in freeing the company from the grip of Covid-19, but, to him, they are all the more reason to put its culture first.
"What I have in mind is to really kind of double down on our culture," he told TradeWinds.
"This is a place where we wake up every day — whether you're the CEO of the business or whether you're an analyst in accounts payable — with one mission and that mission is to deliver the best vacations in the world coming out of this crisis."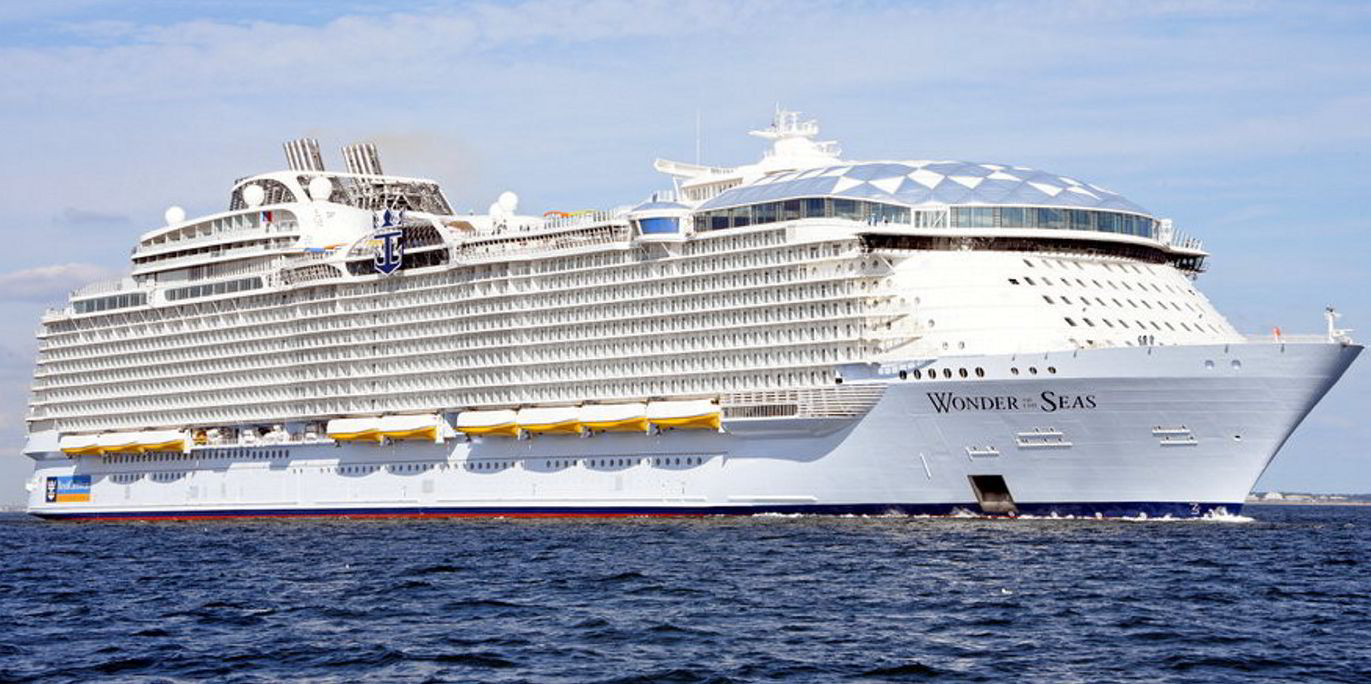 He said that spirit embodies the dreaming and innovation that has allowed Royal Caribbean to outfit the world's five largest cruise ships with advancements such as a Bionic Bar that mixes cocktails using two robotic arms.
"Pre-Covid, we had a lot of ambitions on the destination side and so we want to continue to enhance the guest experience which comes not only through destinations but our investment in technology," he said.
"We have 13 ships on order and we need to make sure they continue to deliver the wow and the continuous improvement that we've seen ship by ship."
Changing of the guard
Liberty, Royal Caribbean's chief financial officer, will become the new chief executive when Richard Fain, 74, steps down after 33 years in the role. Fain will remain the company chairman.
Dreaming and innovation aside, the harsh reality is the New York-listed owner of 61 cruiseships must get back to pre-Covid booking levels to offset billions of dollars in losses.
The good news is that Royal Caribbean had received about $2.8bn in customer deposits as of 30 September, almost meeting the $3.1bn in deposits achieved in the third quarter of 2019.
The bad news is that the company has posted seven straight quarters of billion-dollar losses and is facing almost $19bn in debt.
Miami-based Royal Caribbean is nonetheless slowly returning to full operation, but only 70% of its fleet capacity is back in service after the pandemic shut down the entire industry for 17 months.
Liberty said Royal Caribbean plans to be fully up and running by next year through maintaining rigorous Covid safety protocols and marketing aggressively to its core customers in the US and UK.
"I think getting the balance of our capacity up and getting our load factors back up to our historical levels ... is the first order of business," he said.
Back to having fun
Liberty is very confident Royal Caribbean will reach that goal because passengers are already enjoying voyages that are not that different to those before the pandemic.
"If you were on the ship, I think that the difference you would see is just Royal Caribbean promoting social distancing a little bit more," he said.
A big reason for this is because the company requires everyone who boards its ships to be vaccinated against Covid-19, where allowed by law.
"For children under the age of 12 up until the past couple weeks, it was not legal to be able to get them vaccinated so that's really what makes up the difference," Liberty said.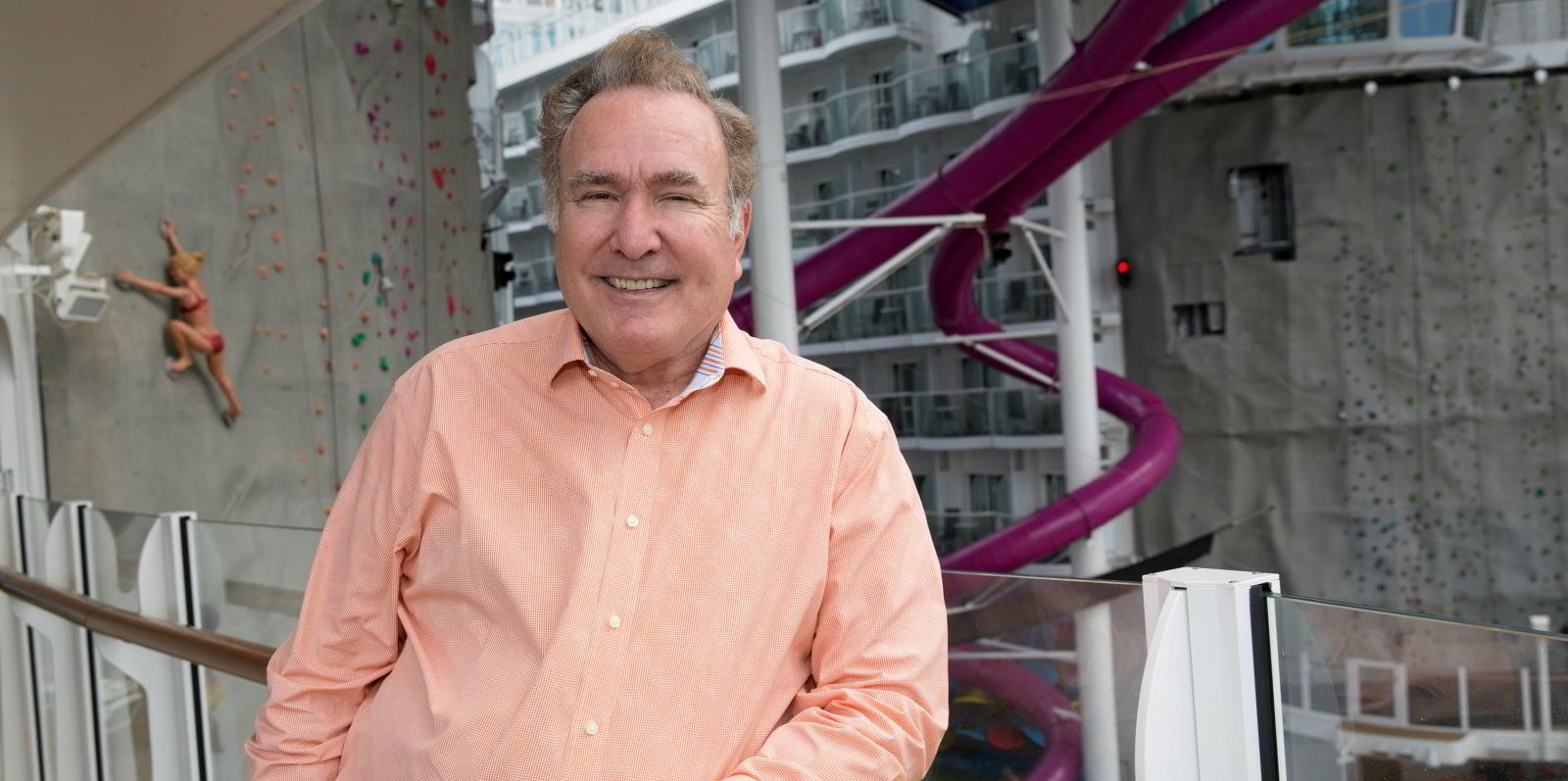 "Of course, when those guests come on our ships, they need to be tested."
Royal Caribbean has had only 150 Covid cases out of more than 500,000 passengers since it resumed cruising in July, in great part due to rapid response to any positive results.
The company arranges for those who do test positive to leave the ship and return home as quickly as possible, while under strict quarantine.
"When it does happen, then we have a set of protocols: we isolate and we contact trace and we're able to contact trace in a very short period of time just to make sure that we've tried to account for any possibility of spread," Liberty said.
"That has not occurred yet on any of our ships and that seems to be working effectively now."
Now Royal Caribbean is on its way to a full recovery from the pandemic, Liberty is looking forward to carrying on Fain's vision for unparalleled cruising.
"His [Fain's] passion, which I share for our newbuilding programme, for innovation, is a very important thing that I want to continue focusing on," Liberty said.