The Global Maritime Forum has chosen Jan Dieleman as the chairman of the non-profit aimed at bringing voices from across the industry to chart a sustainable future.
Dieleman — the head of the shipping division at US commodities giant Cargill — replaces Peter Stokes, who has held the role since the forum was created in 2017.
"I'm pretty excited," Dieleman told TradeWinds in an interview. "I've been involved in the Global Maritime Forum for about four years now. And I've been really impressed with the organisation — with what they've been able to achieve and [what] they stand for."
Dieleman, president of Switzerland-based Cargill Ocean Transportation, has been a board member at the Global Maritime Forum for two years, working closely with Stokes.
He praised the banker, who is on the board of directors at Caravel Shipping and Ultrabulk, for not only succeeding in the "not always easy" job of keeping various stakeholders together in the forum, but also for concrete achievements that the organisation has delivered.
Dieleman is joined by three new directors: Lynn Loo, chief executive officer of the Global Centre for Maritime Decarbonisation; Semiramis Paliou, chief executive officer of Diana Shipping; and Rajesh Unni, founder and chief executive officer of Synergy Group.
The Global Maritime Forum was created in 2017 as an international successor to the Danish Maritime Forum, with the aim of holding an annual summit to bring together maritime leaders and policymakers from around the world, along with workshops to carry out deeper examinations of specific sustainability topics with a view towards recommendations for action.
It has proven to be far more than a discussion forum.
The Global Maritime Forum has given birth to several initiatives at the forefront of private-sector efforts to push shipping to decarbonise.
The Getting to Zero Coalition, for example, brought together 150 companies aimed at deploying commercially viable emissions-free ships by 2030. The Poseidon Principles saw a coalition of banks bring carbon-cutting goals into ship finance, which was followed by a version of the initiative for the marine insurance sector.
And the forum shepherded the Sea Cargo Charter, which brought major commodities companies together to bring climate considerations into chartering decisions.
After Covid-19 resulted in a crisis for the world's seafarers, who struggled to get on and off ships and later to obtain vaccines during the pandemic, some 850 organisations signed on to the Global Maritime Forum's Neptune Declaration.
Dieleman said he would not have been interested in taking on a role that did not have a "pragmatic approach and getting things done", and he wants to continue the progress that the Global Maritime Forum has made, including the launching of new initiatives such as an upcoming diversity alliance.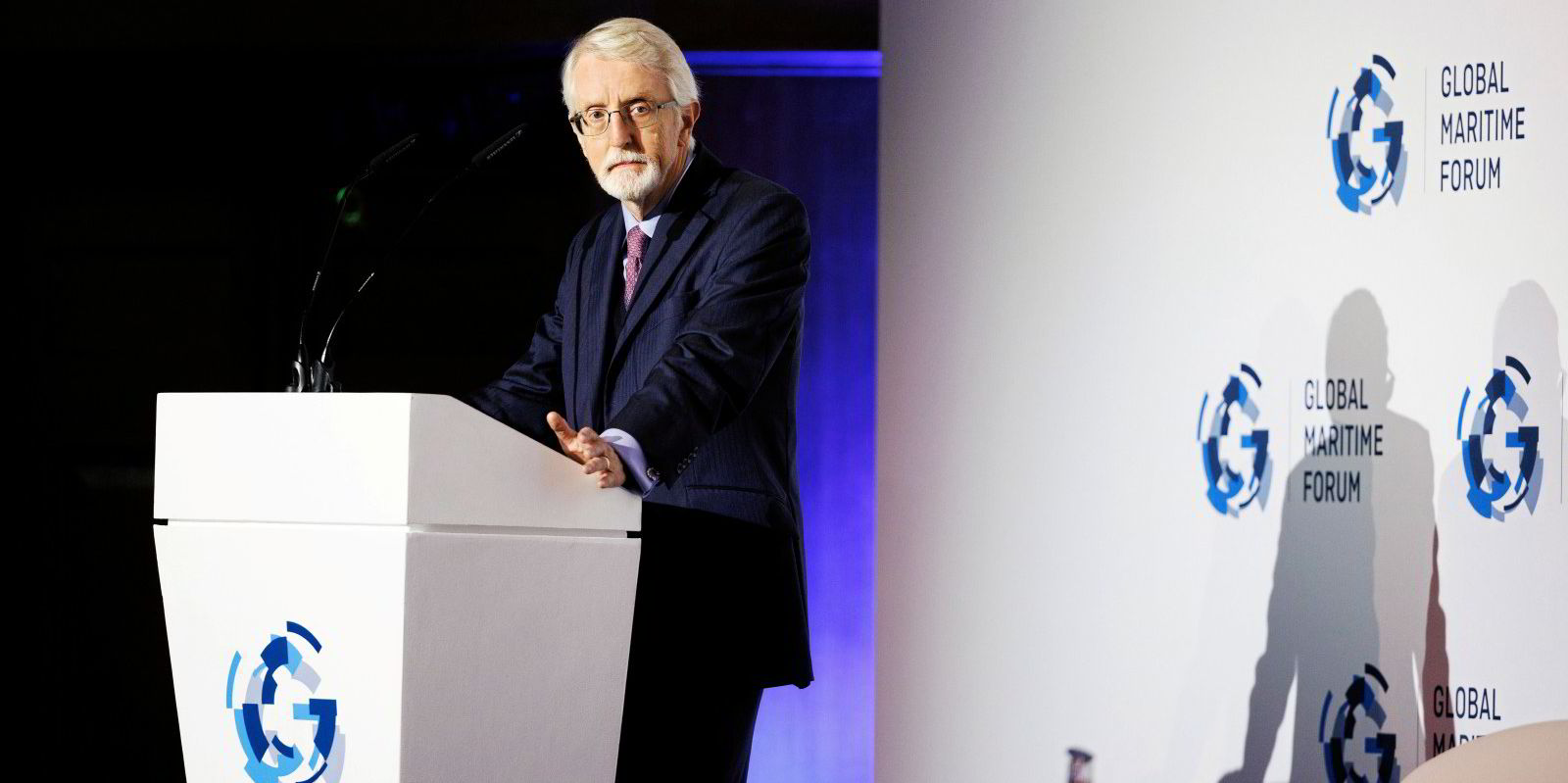 He said decarbonisation will remain an important focus area, as well as crew welfare and safety.
Dieleman told TradeWinds that he also sees an opportunity to continue making the forum "more global", as much of its membership still made up of companies in the West.
"Over the years, there's been more and more participation from the East, but there's clearly more to be done there," he said. "So that will be another focus: to make sure that we get more of that voice represented in the debates."
Subscribe to Green Seas
Get our weekly newsletter on sustainability, ESG and decarbonisation to stay on top of the developments as the shipping industry faces pressure to transform.