Last year was the year "decarbonisation" became firmly implanted in shipping industry talking points.
Yet a growing torrent of maritime sustainability reports shows that 2021 was also a year when decarbonisation took a step back in some ways, as shipping companies pounced on rising demand and expanded their greenhouse gas footprint.
The latest to release its carbon emissions is Matson, whose 2021 figures show that the owner and operator of US-flag container ships increased its direct emissions by 17%.
The Honolulu outfit reported Scope 1 emissions of more than 1.2m tonnes of CO2 equivalents, up from 1.03m tonnes in 2020.
The company, which is aiming for net zero Scope 1 emissions by 2050 after cutting carbon from its owned fleet by 40% by 2030, attributed the increase to "unprecedented demand". That led Matson to launch a new express service between California and China, and to put all of its reserve fleet into operation, both of which upped its GHG output.
But the New York-listed company was not alone.
Container shipping giant AP Moller-Maersk reported 36.9m tonnes in Scope 1 emissions for 2021, an 8.7% jump in a year.
Mounds of money
Maersk's indirect supply chain emissions, known as Scope 3, also grew to nearly 29m tonnes, up from 27.3m tonnes of CO2 in 2020.
Rival Hapag-Lloyd of Germany reported more than 13.4m tonnes of Scope 1 emissions last year, up from 12.8m tonnes in 2020.
Liner operators have been rolling in piles of profits reaped from a container shipping boom last year.
Dry bulk companies have seen similar emission increases.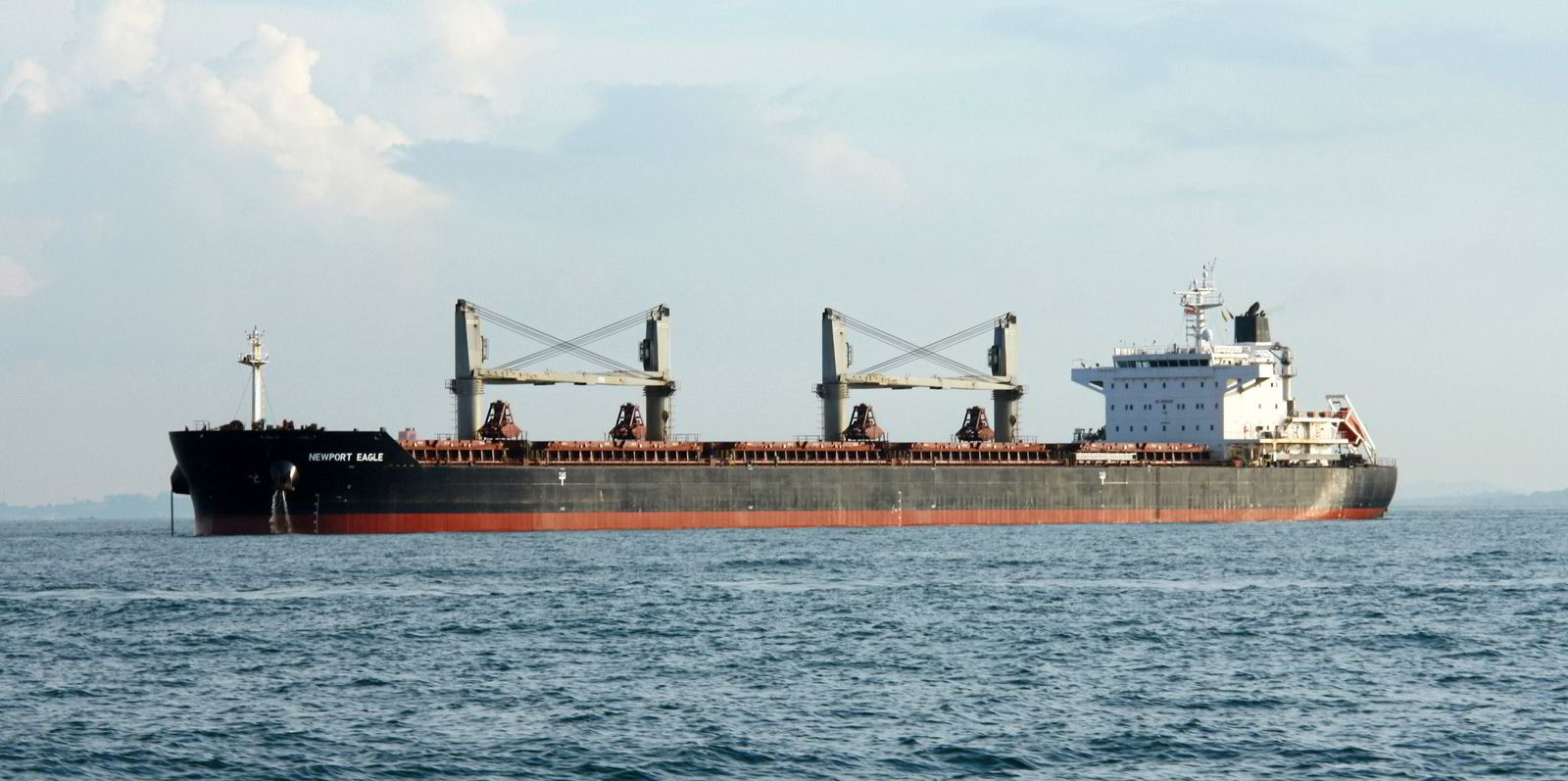 Cargill Ocean Transportation, the shipping unit of US agricultural giant Cargill, said in its annual sustainability report that its carbon emissions last year were 5.9% above the trajectory set by the Sea Cargo Charter to reach the International Maritime Organization's current targets.
Midsize dry bulk owner Eagle Bulk Shipping's Scope 1 emissions rose to about 895,000 tonnes in 2021 from nearly 854,000 tonnes a year earlier.
But Teekay Tankers, operating in a sector that saw less market excitement in 2021, reported a decline in GHG emissions, from more than 1.35m tonnes in 2020 to just under 1.21m tonnes last year.
Bryan Comer, marine programme lead at the Washington DC-based International Council on Clean Transportation, said: "Every shipping company should be aiming to reduce their total year-over-year GHG emissions to be consistent with the goals set by the IMO and the Paris Agreement.
"So far, we've seen that shipping emissions continue to increase."
The rising figures point to an uneven road ahead as consensus grows about setting an industry-wide target of zero carbon by 2050, raising the question of whether 2021 was a bump in the road driven by market cyclicality or a step back.
Shipping companies highlight that they are committed to their decarbonisation goals.
Hapag-Lloyd, for example, wants its fleet to have net-zero emissions by 2045, while Maersk is aiming for net zero across its operations and value chain by 2040.
Subscribe to Green Seas
Get our weekly newsletter on sustainability, ESG and decarbonisation to stay on top of the developments as the shipping industry faces pressure to transform.
And many point to the progress made since 2008, and to documented energy efficiency improvements by their fleet in 2021.
Changes are on the horizon, however. Next year, the European Union's FuelEU Maritime initiative and Emissions Trading System will affect shipping's carbon outlook.
And vessels are facing new regulations from the IMO, whose Carbon Intensity Indicator will penalise ships that emit more CO2.
The IMO's Energy Efficiency Existing Ship Index will also put pressure on the fleet to tamp down emissions. VesselsValue cargo analyst Joey Daly estimated that 75% of the current bulker, tanker and container ship fleet may not comply with the new rules.
But with many shipping companies only recently setting decarbonisation targets and only a few getting to grips with their indirect Scope 3 emissions, the GHG data in their sustainability reports for 2021 is a reminder that most are in the early stages of their decarbonisation path.
More on sustainability and the business of the ocean
Alternative fuels will be much more expensive than shipping is accustomed to, according to MSC Group's maritime policy chief. Bud Darr expects fuel price increases in a range of two to eight times current norms. Click here to read the story.
The Biden administration could establish the first two offshore wind energy areas in the Gulf of Mexico this year, kick-starting renewables development in an area known for oil and gas production. One area off the coast of Louisiana and another off Texas could host a combined 15 gigawatts. Click here to read the story.
Japan's Mitsui OSK Lines has given an initial glimpse of its first wind-assisted bulk carrier newbuilding that it is developing under its Wind Challenger project. The shipowner posted images of the telescopic hard sail installed on the 100,000-dwt vessel being constructed at Oshima Shipbuilding. Click here to read the story.
This story has been amended since publication to reflect that Matson's Scope 1 emissions rose 17% to 1.2m tonnes of CO2 equivalents, up from 1.03m tonnes in 2020