Oil will make up just 15% of liquid fuels used to power the shipping fleet by 2050 if the maritime sector is to play its part in limiting man-made temperature rises to 1.5C, according to the International Energy Agency.
Shipping would have to undergo a major transformation from heavy reliance on oil to a position in which ammonia meets about 45% of demand for shipping fuel, with bioenergy and hydrogen each hitting a further 20% each, the 31-nation IEA said in its annual forecast.
Hydrogen would be focused on short to mid-range operations while electricity will play a minor role on meeting demand from small ships and short distance cruise ferries, according to the IEA's World Energy Outlook 2022.
"Efficiency measures such as wind kites and rotor sails also have an important role to play, since they help to reduce the need for fuel of any kind," the report said.
The IEA's assessment came as the UN reported that government's carbon cutting plans had been "woefully inadequate" since its last round of climate change talks in Glasgow, Scotland, last year.
The UN said there was no "credible pathway" to keeping temperature rises below 1.5C, the point at which scientists say man-made climate change will have drastic impacts.
The IEA set out its forecasts for oil consumption by the industry by 2050 under three scenarios – continuing business as usual, by putting into practice all measures pledged by governments and trade bodies, and most ambitiously by adopting policies to stay below the 1.5C limit.
The UN's current analysis suggests that global emissions will fall by less than 1% by 2030 – when cuts of 45% are needed to hit the target of limiting rising temperatures to 1.5C.
Oil used to power the shipping industry will be cut by a quarter in the 20 years to 2050 if the sector sticks to its current emissions-cutting targets set by the International Maritime Organisation, the IEA said.
The reduction from the estimated consumption of some 7m barrels per day by 2030 would be realised if the IMO goal was reached of cutting shipping emissions by at least half by 2050 compared with 2008 levels, said the IEA.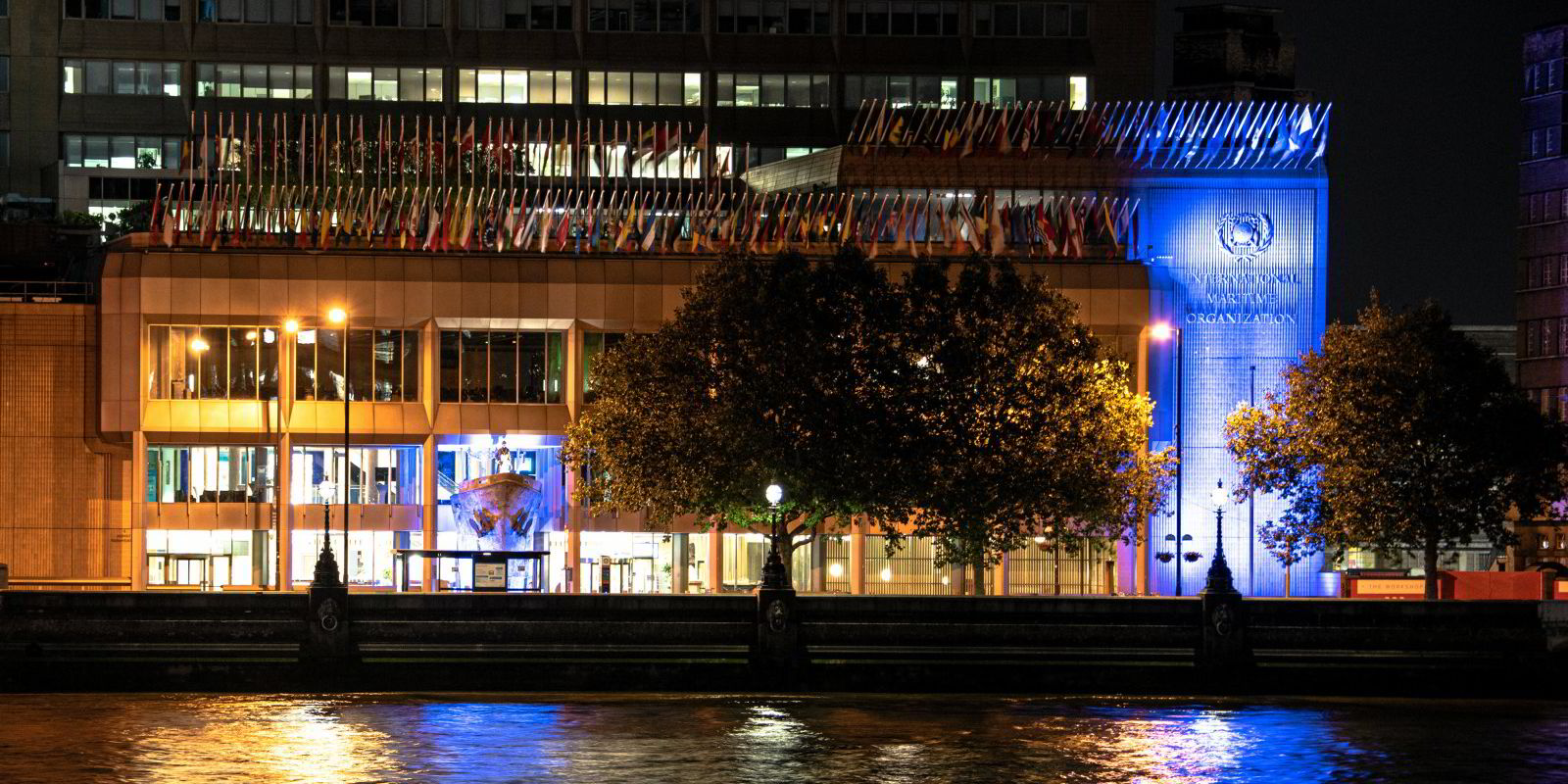 Many critics both outside and within the industry have criticised the IMO's target for being too unambitious. The IEA said current policies fell "far short of what is needed" to keep the rise in global temperatures below the key threshold of 1.5C.
The predicted reduction under the IMO plans would still leave the fleet's 2050 oil consumption at around current levels of 5m barrels per day. Shipping's oil use is expected to increase to 2030 as trade increases owing to a 35% growth of the global economy, according to the IEA's modelling.
"The World Energy Outlook report makes clear that the solution to today's climate security and energy affordability crisis is one and the same: to replace volatile fossil fuels with clean energy as rapidly as possible, including by tripling clean energy investment by 2030," said Alden Meyer, senior associate at climate change think-tank E3G.
First mover fears
The report accepted that the risks of being a "first mover" in new fuel technologies deterred most firms.
The International Chamber of Shipping ICS ees the "take off point" for green fuels after 2030, when they could amount to 5% of the energy consumed by shipping.
"To achieve net zero mid-century, these new fuels must start to become available in significant quantities on a commercial basis no later than about 2030," said ICS chairman Emanuele Grimaldi
Ridgebury Tankers boss Robert Burke told a forum in London last week that investing in new tankers made little commercial sense because of the uncertainty over the future of green fuels.