Mitsui OSK Lines is making a key move into the offshore wind energy business with an investment in an existing Taiwanese project and the set up of an investment fund to grow the business.
In its first non-domestic investment in the business, MOL is pairing with Toho Gas and Hokuriku Electric Power to buy a 25% stake from Macquarie's Green Investment Group in Formosa 1 International Investment – a 128-MW, 220-turbine existing project off Taiwan.
MOL will have a 37.5% share in the special purpose company for this investment giving it just shy of a 10% stake in the offshore wind project.
In a second move, MOL and Japanese wind turbine specialist Hokutaku is setting up a fund to invest up to ¥10bn ($86m) in offshore wind energy projects.
The dual push into the offshore wind business comes as the Japanese owner and Ta Tong Marine take delivery of what MOL claims is Asia's first service operation vessel (SOV) newbuilding.
The Vietnamese-built SOV TSS Pioneer, which was ordered in 2019, is due to start a 15-year charters with the Taiwan subsidiary of Orsted in Denmark.
It will be deployed on Taiwan's 900-MW Greater Changhua wind energy project for operations and maintenance work.
"We think this is unique for a shipping company to participate in an offshore wind farm development," said MOL managing executive officer Hirofumi Kuwata, who is responsible for the company's wind power energy business division that was set up in April 2021.
Kuwata told TradeWinds that MOL wants to grow its wind energy arm into a ¥10bn ($87m) business by 2040.
He said this could entail investing — with partners — in about 50 vessels, including power cable installation and heavy cargo lifting vessels and SOVs.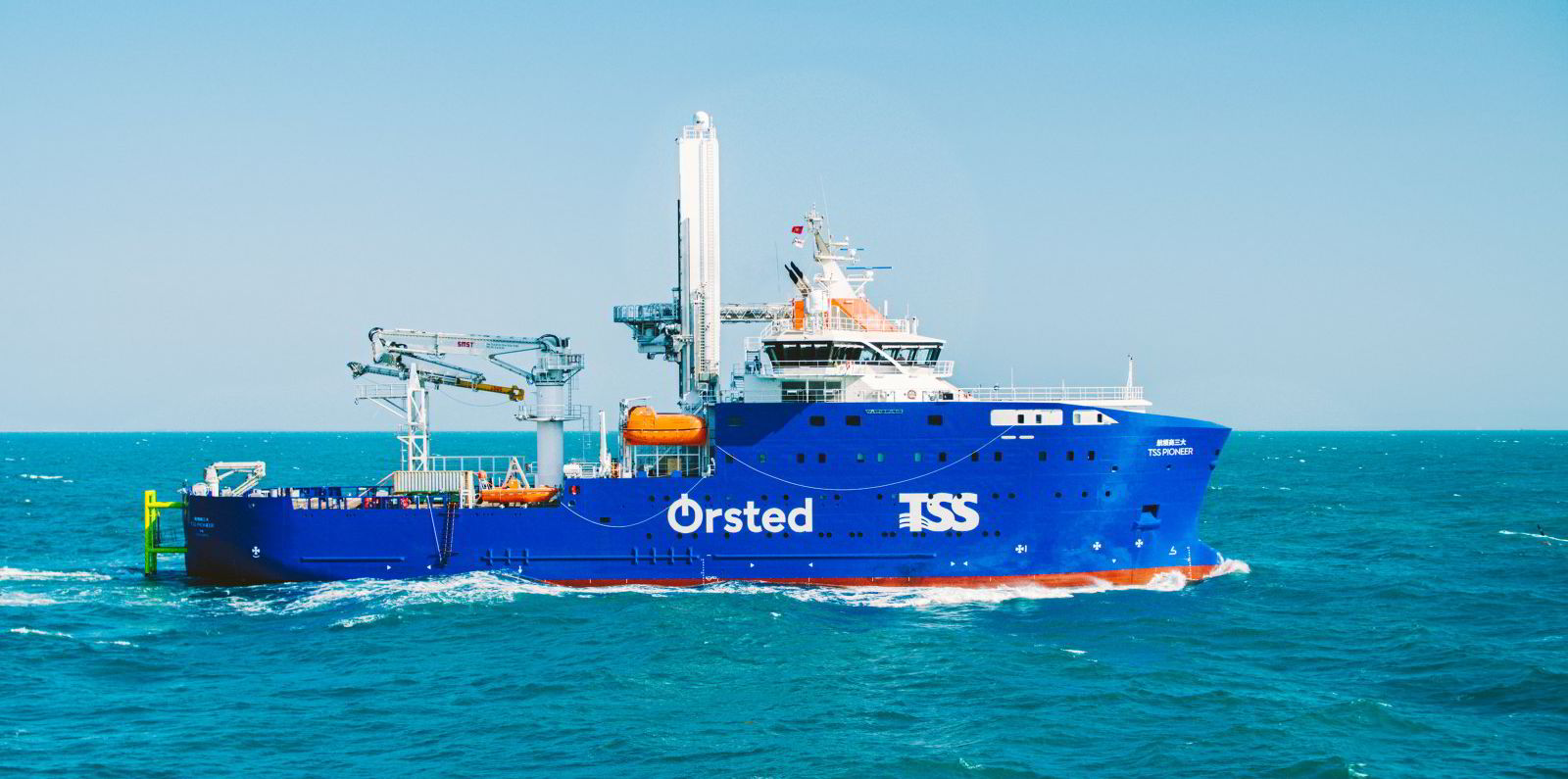 Kuwata said both Japan and MOL have committed to achieving net-zero carbon emissions by 2050. Under its MOL Group Environmental Vision 2:1, the shipowner has outlined five initiatives to cut its own emissions but also those in the wider society where it sees wind power as a major contributor.
In Japan, fossil fuels currently account for 70% of the energy mix and renewables just 18%.
But the government wants to see renewable energy's share expanded to between 36% to 38% by 2030, with wind generation's share grown from 0.7% to 5%.
"To achieve this wind power will be counted as a main resource to meet this target," Kuwata said. "We would like to enter that field of business."
Talking about its latest investment moves in the sector, the MOL executive officer explained that Japan's progress on offshore wind projects is a bit slow.
He said the Formosa 1 Taiwanese project mirrors what Japan might require.
"We would like to strengthen our experience in Taiwan first and then use this in Japan and other Asian nations," he said.
The new investment fund he described as "risk capital".
But using Hokutaku's "ability and knowledge" in offshore wind MOL hopes to make early and good investments.
"We want to see how to manage the business and develop the best shipping solutions," Kuwata said.