Eastern Pacific Shipping CEO Cyril Ducau saw off fierce bidding to win the top lot at a charity auction in Geneva to celebrate the industry's fund-raising efforts for the Mercy Ships medical charity.
With a bid of 110,00 CHF ($112,000), Ducau secured a 1:150 scale model of the 37,000-gt Global Mercy (built 2021), the charity's second and newest ship that will travel around Africa treating some of the continent's poorest.
The model will now have pride of price in the lobby of the Idan Ofer-controlled shipping company's headquarters in Singapore.
"We'll put it on a ship — I'm sure we'll find one somewhere," said Ducau at the Geneva Cargo Day Ball gala at a packed hotel venue in Geneva attended by representatives of owners, charterers, traders and oil companies.
"We started working with Mercy Ships four years ago and we really admire what they do. It's just an honour for us to give back to the community for people who are a lot less privileged than us.
"Shipping in Geneva has something amazing going on. It's great to be part of it."
Three other ship models were sold including the Thenamaris-owned 49,990-dwt tanker the MT Seadrive (built 2022) by Gilbert Walter of French broker BRS on the day the ship was fixed on a one-year time charter.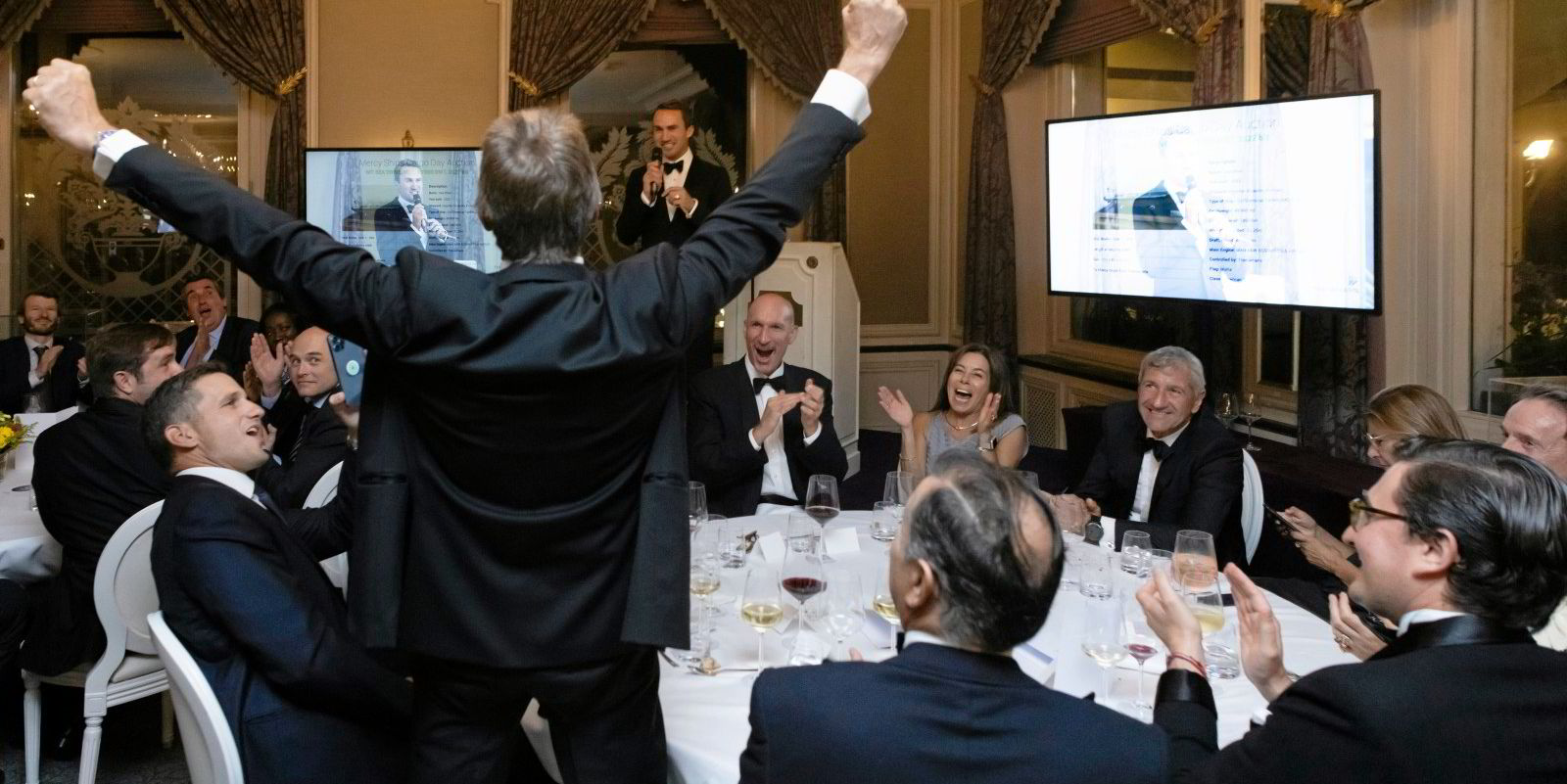 The successful bids by Ducau, Walter, Gilles Rolland, the managing director of Nyala Shipping, and Olivier Dechoux of Augusta Energy brought in some $200,000 for the charity.
The figure was doubled by US technology billionaire Michael Dell and his wife Susan, said Mercy Ships.
The Cargo Day Ball returned on Thursday after a three-year hiatus owing to the coronavirus pandemic. It welcomed industry figures from companies including MSC, Trafigura and Clarksons.
The shipping industry has now raised some $5m for the charity since 2016 by passing on commissions made during a day of deals dubbed Cargo Day.