In many ways, it is a terrible time to try to guess the future of LNG fuelling in Europe, where natural gas prices have fallen back from recent record highs but are still above any level seen before Moscow shook up the continent's energy markets.
But with a raft of legislative initiatives aimed at chopping shipping's carbon emissions in various stages of finalisation in Brussels, it cannot be helped.
The European Union's FuelEU Maritime regulation and shipping's inclusion in the bloc's Emissions Trading System (ETS) are headed toward adoption in the months ahead. That comes at a time when emissions of methane, LNG's key ingredient and a more potent greenhouse gas than carbon dioxide, are facing mounting scrutiny as a pathway to greener shipping.
Proponents of LNG, which is the leading alternative fuel in shipping today and in the orderbook of future vessels, see it as a way to reduce current carbon emissions and to future-proof vessels for use of renewable fuels in the future.
But for environmental groups, the fuel suffers from two methane emissions problems — leakage from upstream production of the fuel and slippage from ships that use the fuel — that they hope will be addressed in the FuelEU Maritime rules.
And Transport & Environment sustainable shipping advisor Jacob Armstrong, whose Brussels-based group opposes LNG fuelling, said methane suffers from a problem of climate accounting.
While methane in the atmosphere is estimated to be 28 times more potent than CO2 over the 100-year time frame typically used to estimate global warming impact, it has 80 times more heat-trapping over 20 years, climate scientists estimate.
"Over the next 20 years, which is going to be the most important in terms of keeping the climate cool, if we move massively to LNG, especially for a massive sector that consumes so much fuel like shipping, then we might actually find ourselves in a really, really, really bad place," Armstrong said.
Incentivising LNG
Transport & Environment's analysis of the EU ETS has pointed to the potential that, under pre-pandemic pricing, the system requiring carbon credits for ships on European voyages could incentivise LNG fuelling.
Recent amendments to the legislation that envisions including methane emissions in the carbon credit calculus might still make LNG "slightly more attractive".
Subscribe to Green Seas
Get our weekly newsletter on sustainability, ESG and decarbonisation to stay on top of the developments as the shipping industry faces pressure to transform.
But it is not the ETS that Transport & Environment wants to change. Rather, the group is focused on the FuelEU Maritime regulation, which requires ships to reduce greenhouse gas intensity over time, so there are fewer incentives for LNG.
"'Slightly more attractive' is not going to be enough for a shipowner to come and say, 'OK, guys, let's convert all the fleet to LNG.' I think the FuelEU Maritime, as it is now, might give that signal to certain shipowners," Armstrong said.
What are bio-LNG and synthetic LNG?
Bio-LNG or liquefied biomethane is considered nearly carbon-neutral because it is produced from organic waste flows, such as organic household and industrial waste, manure, and sewage sludge.
Synthetic LNG or e-LNG is renewable when e-methane is produced using renewable electricity and CO2, either from the air or renewable biomass.
Who are they similar? Both are identical to fossil fuel LNG but are considered renewable as their upstream CO2 inputs make them carbon-neutral on a well-to-wake basis.
Source: Nordsol and SEA-LNG
SEA-LNG, a multi-sector industry group that is a proponent of LNG as a fuel, has said that all alternative fuels under consideration for shipping share a common pathway. Natural gas, essentially methane, is a feedstock for methanol, ammonia and hydrogen, and all will require greater renewable energy and electrolysis capacity before they can be truly green.
LNG, the group claims, offers significant greenhouse gas emissions reductions today compared to conventional fuels.
But as TradeWinds reported in its recent LNG Business Focus, there is growing recognition that owners of LNG-fuelled vessels will face mounting regulations on methane emissions, particularly from the EU.
Analysis by the US-based International Council on Clean Transportation (ICCT) has projected that demand for LNG as a fuel for Europe could nearly triple in 2030, compared to 2019. If all of that was fossil fuel LNG, methane emissions would nearly triple as well, the non-profit research institute found.
But EU policy, the group said, can shape the ultimate greenhouse gas emissions from LNG-fuelled shipping.
For example, raising subsidies for renewable LNG could make it more cost-competitive with the fossil fuel version of the commodity, the ICCT found.
Subsidies not enough
As TradeWinds reported earlier Wednesday, lifting the subsidy high enough to do that would cost some €17.5bn per year, and it would not solve LNG's methane problem.
It would lead to a 38% cut in well-to-wake CO2-equivalent emissions from LNG-fuelled ships on the 100-year view of global warming impact. But on the 20-year time frame, it still increases those emissions by 6%.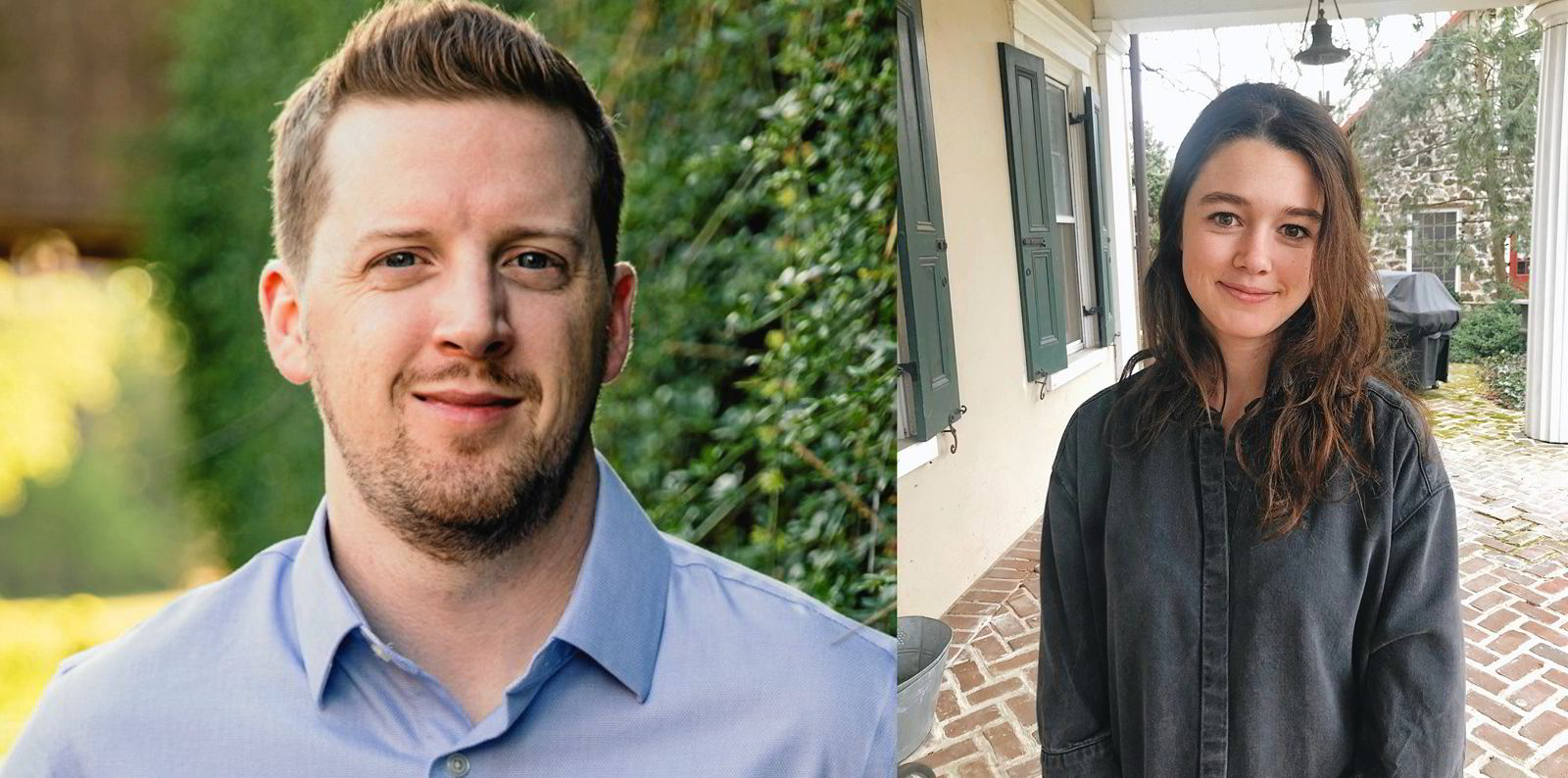 The group has proposed amendments to FuelEU Maritime that would regulate emissions over the 20-year global warming time frame, to encourage the use of engines with low methane slip, and that would strengthen emissions cuts even for renewable LNG.
But in the end, the ICCT study's authors think shipping should look elsewhere for cleaner fuels.
"Other fuels could offer low life-cycle emissions without the methane problem," they wrote.
___________
More on methane emissions from LNG-fuelled shipping
Search for methane emissions solution looms large for LNG

Lucy Hine reports that shipowners and operators of LNG carriers and other ships that run on the fuel will increasingly face the need to consider methane emissions from their vessels as new regulations come in.
Of particular focus is how LNG-fuelled ships will factor into the EU ETS when that is applied to shipping, including whether the 20-year climate impact metric will be used rather than the traditional 100-year measure.
But there is also a perception that at some stage, methane could become a factor that will be incorporated into the International Maritime Organization's Carbon Intensity Indicator for vessels.
Click here to read the full story.

___________
Study questions renewable LNG fuel's impact

A new study by the US-based International Council on Clean Transportation (ICCT) has concluded that renewable LNG will need bigger subsidies to make it more cost competitive by 2030. And the report's authors said LNG-fuelled ships will have to stop leaking methane before it can significantly contribute to climate goals.
Jane O'Malley, a fuels researcher at ICCT and one of the authors of the study, said the goal was to check for unintended consequences of renewable LNG.
"Right now, the way we're looking at it is that there are other alternatives out there, like green methanol, like synthetic diesel, that could also be explored [and] that have more advantages, since they don't contribute to methane slip and are pretty much on par or less cost than the renewable technology," she told TradeWinds.
Click here to read the full story.
___________

New industry coalition forms to tackle shipping's methane emissions

TradeWinds LNG correspondent Lucy Hine has been reporting on a coalition of major shipping and energy companies that has banded together to measure methane emissions from shipping and find a solution.
The Methane Abatement in Maritime (MAM) Innovation Initiative includes leading container ship company Mediterranean Shipping Co and cruise giant Carnival Corp, as well as energy major Shell.
Lloyd's Register chief commercial officer Andy McKeran, whose classification society is also in the coalition, said it will take a year to draw up emissions measurement guidelines.