Law firm Ince's rousing rendition of Rod Stewart's Sailing is released on Friday as a single to raise money for seafarers — but making it proved trickier than its instigators had ever imagined.
The ballad features an Ince house band, some of whose members had never met, and a choir of around 80 voices, featuring seafarers on ships around the world.
Ince global senior partner Julian Clark, himself a skilled musician, brought in multi-platinum record producer George Shilling to put the track together for the Sing For Seafarers initiative.
Shilling has been working with Clark and his festival-touring bands for six years, recording two albums, as well as a charity single commissioned by the Singapore Shipbuilders' Association.
He said of Clark: "He's a terrific songwriter and full of enthusiasm and energy — a lovely fella. I was only too happy to get involved when he suggested it all."
Shilling's CV includes working with artists such as Blur, James Brown, The Corrs, Oasis and The Fall.
Clark told TradeWinds: "You give George a boxful of broken bits and he turns it into this beautiful tea service."
Released on the International Maritime Organization's International Day of the Seafarer, all funds will go to crew members affected by the Covid-19 pandemic.
Employees from Royal Museums Greenwich can be heard belting out the tune on the historic Cutty Sark in London.
The single also features crewing companies from Europe, marine investigators from the US, primary school pupils from Wales, members of The Watch Ashore and Hong Kong Women's Choir, as well as Ince employees.
Fragmented recording
"It was a bit tricky at first to get the ball rolling because all the musicians were in different locations," Shilling said.
"I sent everyone a metronome track and it took some of them a few goes to understand what was required. They're all amazing musicians."
The backing track all came together a few weeks ago and that was mixed with Clark's vocals and send around the world for the choirs to sing to.
"There's no Auto-tune on there, which gives it a charm and character. People's enthusiasm for it shines through," Shilling said.
Both Shilling and Clark praised the work of Cypriot film maker Athena Xenidou, who produced the video showcasing the work of seafarers around the world.
Clark said the idea came to him 14 months ago after he wrote the track From The Sea for the Singapore Shipbuilders' Association.
Produced by Shilling, the song raised money for the Sailor's Society but never broke into the mainstream.
Ringing up Rod
Clark realised they needed a known name and song for the new project. As the lawyer explained, he himself may like a self-penned song, but everybody else would be asking, who the hell is Julian Clark?
The 1970s smash Sailing seemed the obvious choice for the project.
Sing For Seafarers
The single can be purchased from all main media platforms, including iTunes, Amazon and Spotify.
Donations can be submitted on Virgin Money Giving.
Proceeds benefit The Mission to Seafarers, Sailors' Society, Stella Maris and The Seafarers' Charity.
But then Clark had to get hold of Rod Stewart's people to clear it.
Luckily an in-house solution was at hand.
"We've got a guy in Ince called Nigel Davies, a music lawyer, who used to be head of A&R at a record company," said Clark, referring to the artists and repertoire division.
"I was chatting to him and I said, any idea how to get hold of Rod Stewart and he went, yeah I've got Rod's number."
Stewart's management said they were OK with it, but the rights were owned by Universal, which involved lots of work by Davies to obtain the licence.
Then more licences were needed for video streaming.
By this time, the pandemic had taken a grip on the UK again and plans to record at Peter Gabriel's Real World studio near Bath could not go ahead.
Teething troubles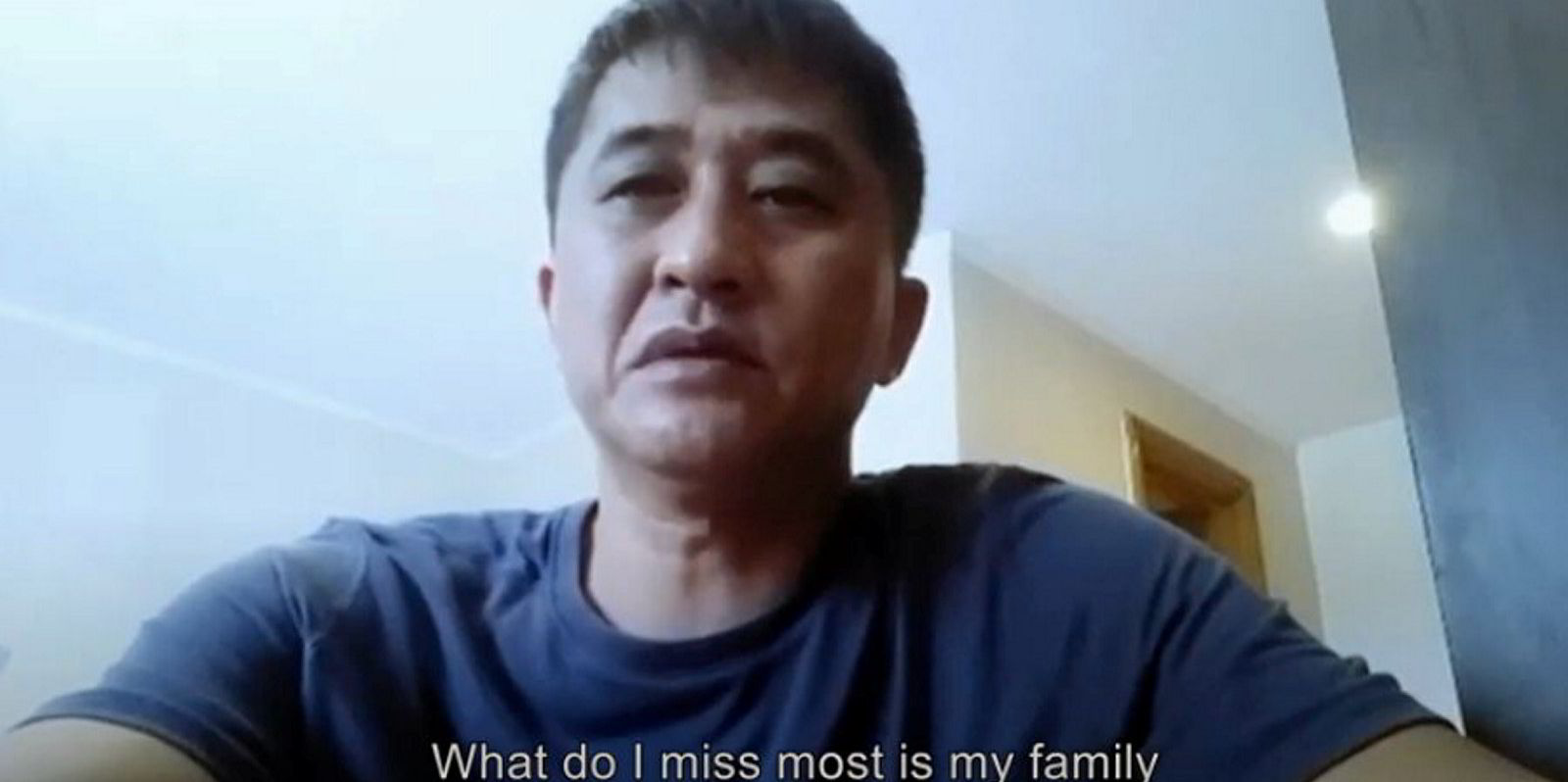 More and more seafarers were also being stranded on ships, making recording a problem.
The band recorded their parts virtually and sent them to Shilling, who then emailed Clark to say the efforts were impressive.
Unfortunately, the next line of the email explained that this was because they had all managed to start at different points and speeds and potentially in different keys, Clark said.
"The technical side of recording can be tricky, but that's my job. It was a breeze to put it all together. It's all in the preparation," said Shilling.
Clark said he would love to do something similar again next year.
"George keeps moving house but I keep finding him," he added.