Shipping was not a major feature on the agenda of the United Nations' annual climate change summit until last year's COP26 in Glasgow, when the industry came under growing pressure to adopt more ambitious decarbonisation targets.
The sector is again a key subject as leaders prepare to descend on the Egyptian resort town of Sharm el-Sheikh for COP27, with maritime-focused events on every day's agenda but one.
For Katharine Palmer, the shipping lead for the UN's Climate Champions Team, this year's event is about implementing commitments made since the last gathering.
Subscribe to Green Seas
Get our weekly newsletter on sustainability, ESG and decarbonisation to stay on top of the developments as the shipping industry faces pressure to transform.
"It's been a year of commitments, and now it's imperative we turn those commitments into action on the ground, so this is an implementation COP," said Palmer. "It's an opportunity to show the action and implementation that has been taking place."
Officially dubbed the Conference of the Parties, the COP26 conference saw a variety of agreements and initiatives involving shipping that includes the Clydebank Declaration, setting a framework for green shipping corridors; and the creation of the First Movers Coalition, aiming to use the purchasing power of companies to push decarbonisation of hard-to-abate industries.
But it also saw countries come together to push the International Maritime Organization to target zero greenhouse gas emissions by 2050 rather than its current goal of slashing shipping's carbon footprint by 50% at the century's midpoint, relative to 2008 levels.
A US Department of State official recently told an industry conference that President Joe Biden aims to make shipping a highlight of COP27, particularly through the Green Shipping Challenge, a call for concrete proposals from both the private sector and governments.
But how the UN climate conference feeds into the IMO's deliberations is again a key topic.
Spring MEPC meeting
Palmer, who is on the Climate Champions Team through a secondment from her role as global sustainability manager at UK classification society Lloyd's Register, noted that this is the last COP before a crucial IMO committee meeting in 2023, when it is hoped the new targets will be set.
What needs to be accomplished at the Marine Environment Protection Committee (MEPC)'s 80th session? Palmer said the IMO needs to adopt a new ambition that is aligned with keeping global warming at no more than 1.5C.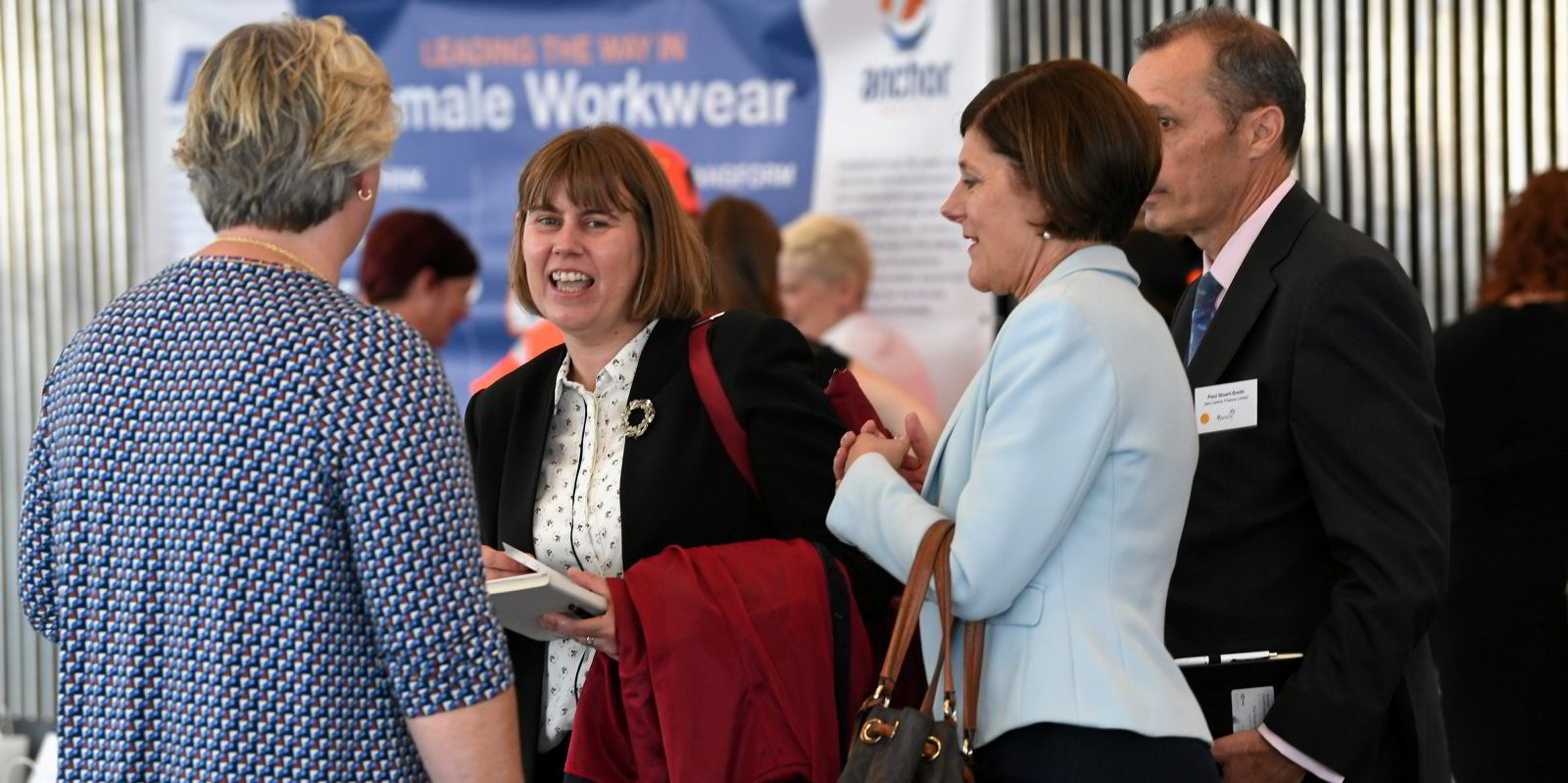 The Climate Champions Team also want to see the IMO adopt ambitious targets for 2030 and 2040, not just 2050, and to advance a package of midterm measures that will move the industry toward them.
And it needs to adopt guidelines that ensure shipping's emissions are calculated on a well-to-wake basis, including the upstream emissions of fuel production.
Inspiring confidence
Palmer said the COP27 efforts by the Climate Champions Team, an initiative to bring non-state actors into the climate change discussion, have been focused on giving policymakers the confidence that those goals can be achieved.
She said the aim is to highlight the work happening in a shipping sector that is showing signals of change and heightened ambition.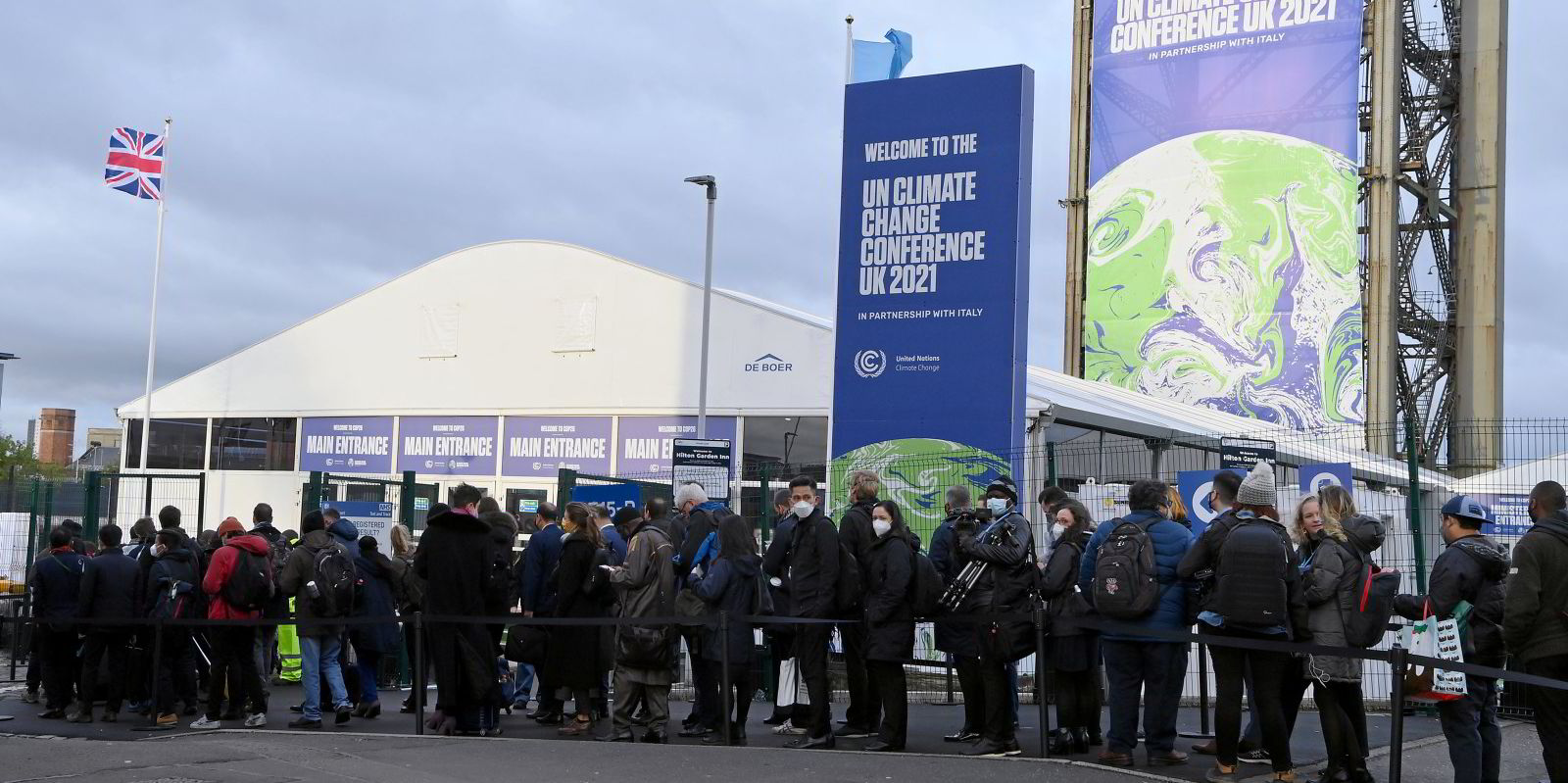 "So we can go to COP27 to be able to say, global shipping is a source of climate solutions. It's no longer this hard-to-abate sector," she said, using a term often applied to shipping to describe how difficult it is to wean off fossil fuels.
"Decarbonising shipping is both technologically possible [and] it's economically attractive. It unlocks wider social and resilience benefits for the communities with which the maritime sector interacts."
Palmer pointed to the momentum in the shipping industry that backs that up, such as the doubling of members in a year for the Cargo Owners for Zero Emission Vessels platform, or the 200 companies in the Getting to Zero Coalition.
The efforts of the Climate Champions Team is aimed at connecting such work by non-state actors with the work of governments, creating what she described as an "ambition loop".
She also said it is important to "leverage synergies" between the supply and demand sides of the industry equation, with particular focus on hydrogen-based green fuels.
"This kind of sector coupling across producers and customers is going to be a critical thread that runs through COP27, so the demand voice of the shipping market is there in the green hydrogen discussions, and the green hydrogen producers have the certainty that shipping wants to buy their green hydrogen," she said.
Palmer said that, in turn, that could help give confidence to decision-makers at the IMO by reducing uncertainty about the availability of green fuels.
_______________
More on sustainability and the business of the ocean
_______________
Carbon laws dawn: Are new IMO emissions rules fit for purpose?

Carbon emission cuts are coming to shipping, and the autumn issue of TradeWinds' TW+ is dedicated to examining how ready the industry is for the International Maritime Organization's rules to rate ships with an Energy Efficiency Existing Ship Index (EEXI) from next year and follow on with annual Carbon Intensity Indicator (CII) grades.
TW+ investigates how the rules will work and how they will change dynamics between shipowners and charterers, who will police them and what effect they will have on every shipping sector.
Click here to read the full report.
_______________
How EEXI and CII work (not forgetting SEEMP)

The IMO's first global regulations to cut carbon emissions from shipping may look like alphabet spaghetti, so TW+ editor Paul Berrill has plotted a way through the tangles of the upcoming rules.
The Energy Efficiency Existing Ship Index (EEXI) applies technical standards to cut CO2 emissions, while the Carbon Intensity Indicator (CII) will regulate existing ships above 5,000 gt from an operational perspective.
And there is one more important acronym. CII will be implemented via a new Part III of the Ship Energy Efficiency Management Plan (SEEMP) containing targets and an implementation plan for the next three years that details measures to be applied to ensure a ship reaches its required operational CII.
Click here to read the full story.
_______________
'We want to democratise floating wind': US' T-Omega tests waters for ultralight ocean-rider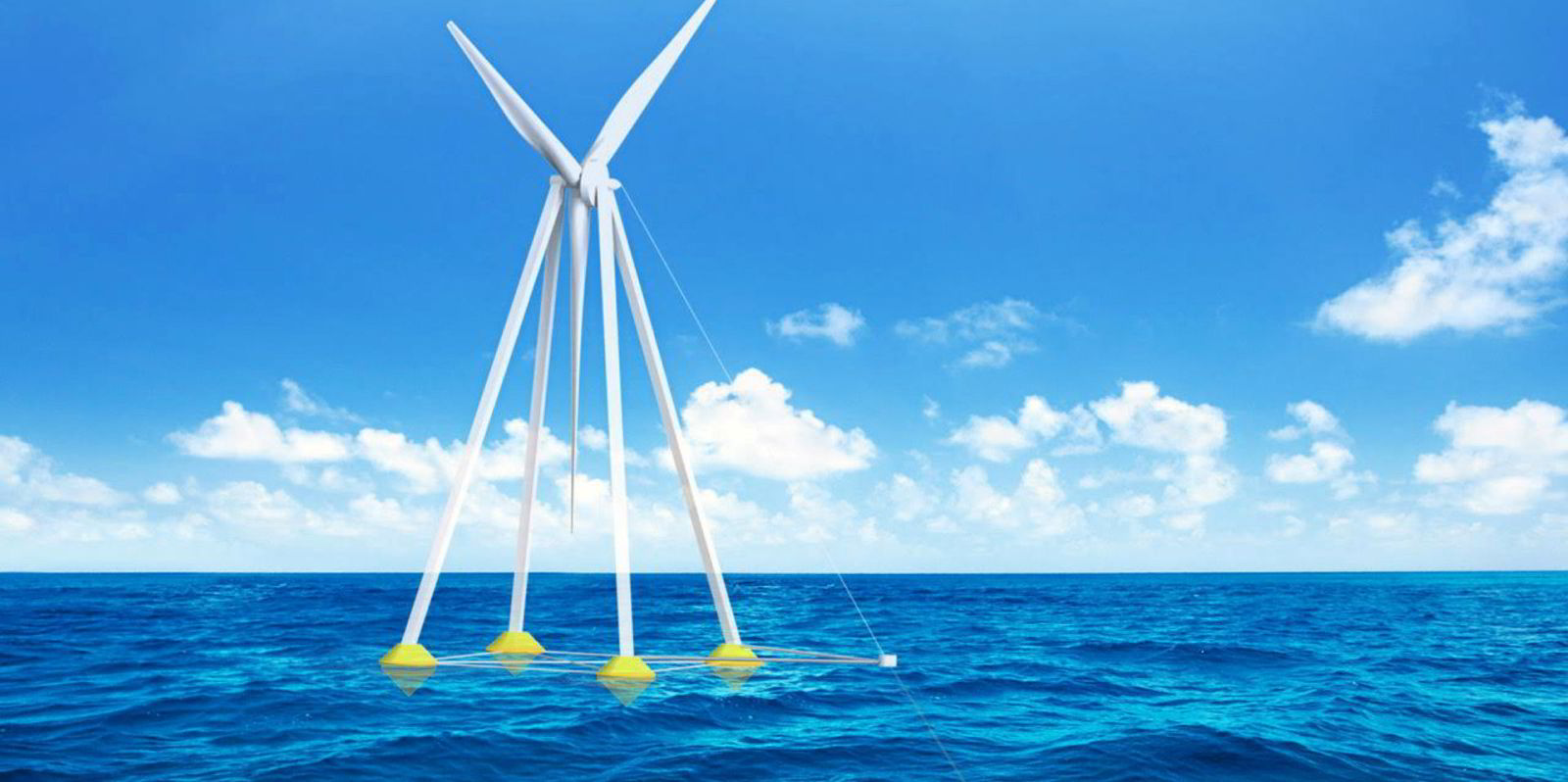 When industrial-scale floating wind power units first started sea trials a decade ago, investor pushback against designs built around anything but field-proven offshore technologies sank a large number of concepts deemed too commercially risky.
That resulted in oil-and-gas engineering-inspired platforms finding favour as developers began scoping out large deepwater deployments around the world.
For Brita Osmundsvaag Formato, chief executive of US start-up T-Omega Wind, the leap beyond designs that mate "onshore wind turbines with floating oil platforms" is long overdue. She told Recharge's Darius Snieckus that her company's eponymous T-Omega Wind concept has been engineered "from the water up", she underlines, "not the other way around".