The "greatest bet in container shipping history" is an arresting headline which was attached in recent days to Gianluigi Aponte's seemingly inexhaustible expansion of his Mediterranean Shipping Co (MSC) boxship empire.
The anonymous shipowner who made the remark to my colleague Ian Lewis was expressing amazement if not alarm at a Geneva-headquartered company that is estimated to have added 250 secondhand vessels to the fleet in the last 24 months alone.
And that shopping spree with a cost that some believe could be as high as $6bn does not take into account the number of newbuildings on order that shipping data provider Lynerlytica puts at nearly an additional 150 ships, amounting to close to 2m teu.
People used to express amazement at past dives into the newbuilding market, such as the famous one by Japan's Sanko Steamship when it ordered 111 bulk carriers all in one fell swoop. Sanko went gloriously bust in 1985 as soon as the market turned against it.
In more recent times, we have heard QatarEnergy talking of needing 60 or possibly 100 new LNG carriers but then the company owns the cargoes — the gas — and is itself owned by the fossil fuel-rich Gulf state about to host the football World Cup.
But who is going to argue with Aponte? As we noted the other week the Italian maritime magnate is estimated (with his family) to be sitting on a fortune from making the right shipping "bets", variably estimated at anywhere between $16bn and $100bn.
I guess you could reference Elon Musk, who is the world's richest man through car manufacturing and has just spent $44bn buying Twitter only to say that having sacked most of the staff and sent advertisers packing he might have to declare the social media platform bankrupt.
Clearly, Aponte is not a Musk-type character. The MSC man is a low-key businessman who largely sticks to the one industry that he really knows about, shipping.
His robust expansionism undoubtedly has dangers attached to it — not least concerns about the future demand/supply equation facing this sector of shipping. The recent period has been highly lucrative for the container world with MSC sending revenues close to $30bn last year.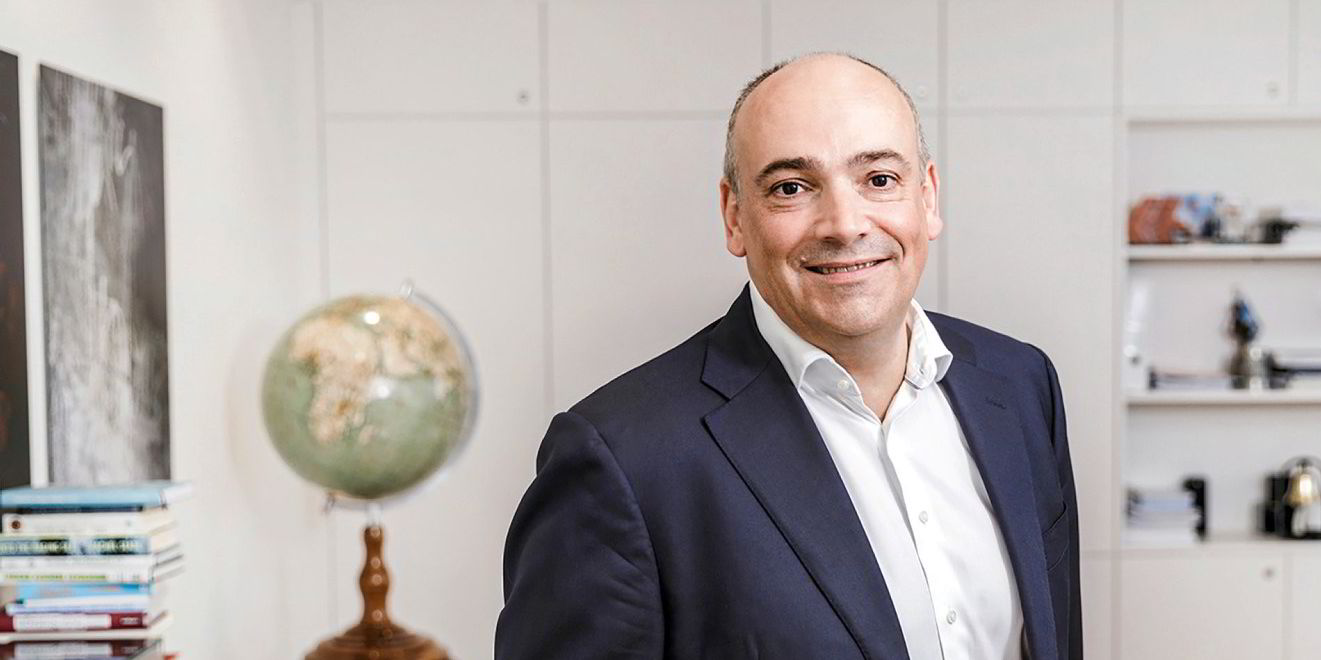 But as Rolf Habben Jansen, the chief executive of MSC's smaller rival Hapag-Lloyd said last week with reference to third-quarter profits of $5.1bn: "I think those are numbers we will never see again in our lifetime."
The German shipping company foresees this being the high point of a container boom, which will be deflated by a normalisation of the freight rate market previously boosted skywards by excessive port congestion as business boomed after Covid lockdowns.
I think those are numbers we will never see again in our lifetime

— Rolf Habben Jansen
The more cautious attitude to future trading prospects for the boxship sector is also driven by higher costs due to shortages and inflation plus the newbuilding capacity thundering into the market — not least from the likes of MSC.
Habben Jansen is not alone. Soren Skou, reporting $8.9bn in third quarter income for his AP Moller-Maersk group, said that with an energy crisis in Europe, fears of a global economic downturn, rising interest rates and soaring inflation "there are plenty of dark clouds on the horizon", adding it was "clear freight rates have peaked".
Analysts at investment bank HSBC said recently there could be an 80% fall in container line profits next year, while others have warned that South Korean flagship container line HMM could report a loss by 2024 despite reporting record profits in the first half of 2022.
So back to Aponte and MSC, which is a privately held business that is under little pressure to release much about its finances — or its strategy.
As shipbroker Braemar wrote in a recent note, it would be interesting to understand what the Swiss-based company sees as a reason to expand that others do not. It is worth mentioning that MSC's chief executive Soren Toft has referenced there could be "difficult quarters ahead" due to the same factors that others have mentioned.
My colleague Ian Lewis points out that MSC could just scrap some of the older secondhand tonnage should the need arise, while others question whether the company is trying to go beyond the need for the liner alliances that are now so much part of the landscape.
Still, all eyes are on Aponte.