In this week's Green Seas newsletter, we digest the week of decarbonisation deliberations at the IMO's Marine Environment Protection Committee. Sign up to receive the newsletter in your inbox at tinyurl.com/greenseas.

_________________________________________________________________
The International Maritime Organization's key environment committee rejected a proposal by three climate-vulnerable island nations for a resolution stating unequivocally that the United Nations body should target zero-carbon emissions from shipping by 2050.
Then the Maritime Environment Protection Committee (MEPC) failed to heed the call of the International Chamber of Shipping (ICS) to move forward with a $2-per-tonne bunker levy to set up a research and development fund.
If you look at those decisions in isolation, you could be excused for assuming that the IMO made little progress in the week-long meeting that ended on Friday last week. The moves seemed to fly in the face of the growing calls at the COP26 conference in Glasgow for the global shipping regulator to up its game on decarbonisation.
But these two headline-grabbing decisions belied important steps taken at the MEPC's meeting towards hiking the organisation's target for chopping shipping's greenhouse gas emissions.
As TradeWinds reported, few countries got behind the proposal by Kiribati, the Marshall Islands and the Solomon Islands for the MEPC to pass a resolution that was aimed at sending an unambiguous message that the IMO should target zero-carbon emissions from shipping by 2050.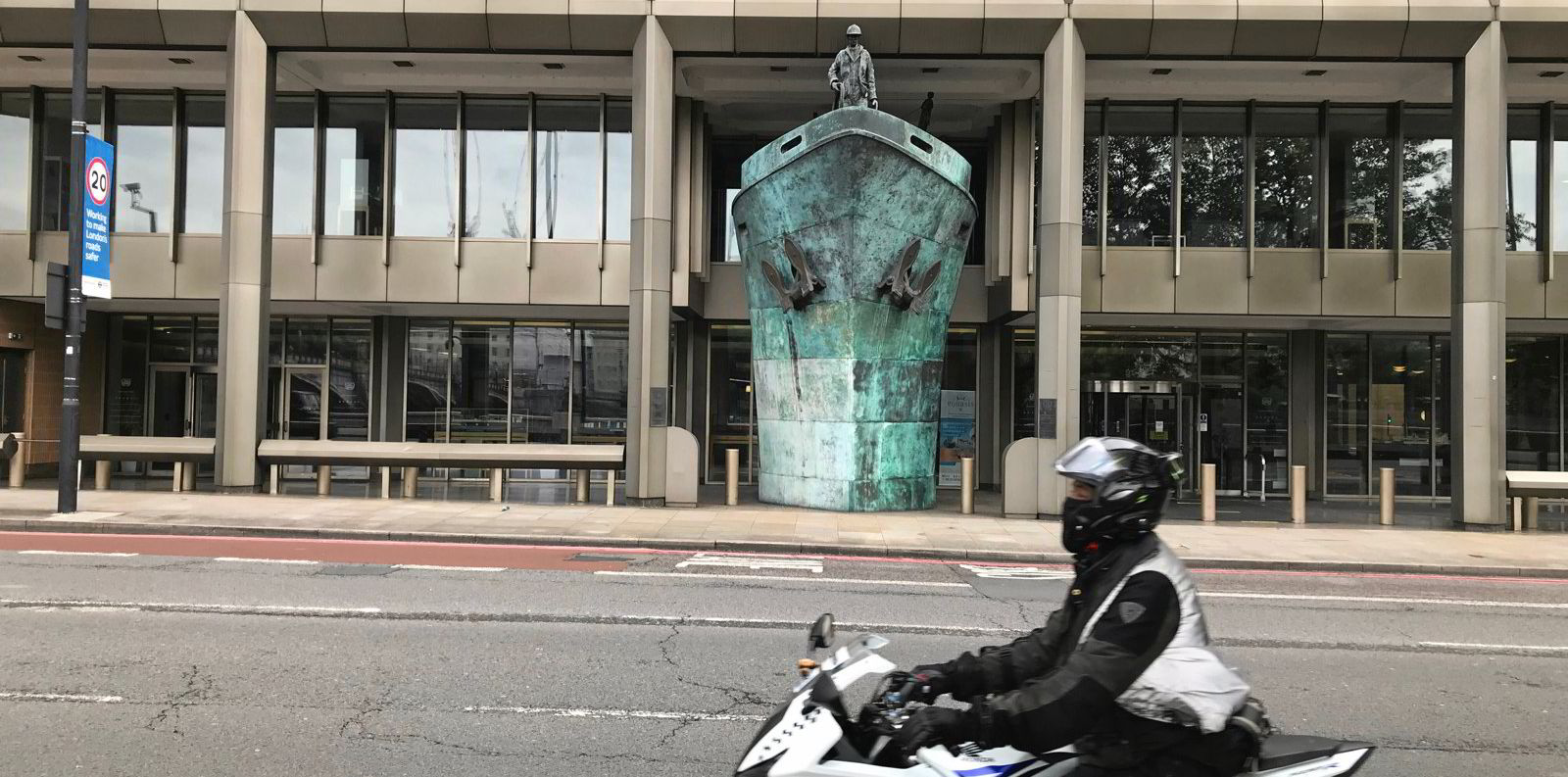 But most countries, even those that did not support the resolution, were clear on one thing: the UN shipping regulator should up its ambition from the current target, which aims to chop emissions by 50% relative to 2008 levels by mid-century.
For Tristan Smith, a reader in shipping at University College London's UCL Energy Institute, that clarity of message is a sign the IMO is likely to come under pressure to do just that when the time comes to review its strategy in 2023.
The academic told me that in that more consequential debate, the MEPC outcome makes it likely that the regulator will up its goal to zero carbon from shipping by 2050.
Among nations that did favour amping the IMO's decarbonisation ambition, only five uttered the term "net zero" at the MEPC meeting, according to a count by UMAS, the consultancy where Smith is a director.
If this remains the tone of the IMO strategy review, it could have major ramifications for the path towards chopping shipping's greenhouse gas emissions.
Many in shipping are looking to "net zero" as a way to keep a broader menu of technological solutions within reach, including those that use carbon offsets.
Ditching net zero could place greater emphasis on carbon-free fuels, such as ammonia and hydrogen, but some believe it still leaves open room for use of biofuels and carbon capture in certain circumstances.
The MEPC did approve another resolution: a call on member states to use distillates or other cleaner fuels in the Arctic to avoid black-carbon pollution.
The ICS has bemoaned that the MEPC did not advance its $5bn International Maritime Research Fund (IMRF), with the shipowners' group describing the move as "kicking the can down the road".
Facing a divided committee, MEPC chairman Hideaki Saito pushed the proposal for further discussion to May, when midterm measures are scheduled to be discussed.
Subscribe to Green Seas
Get our weekly newsletter on sustainability, ESG and decarbonisation to stay on top of the developments as the shipping industry faces pressure to transform.
The shipping industry is pushing the IMRF proposal as a way to spur technology advancements that are needed to make zero-carbon shipping possible.
But there is growing consensus that what is really needed to incentivise decarbonisation in shipping is a tax on carbon that makes polluting fuels more expensive, with one proposal under review focusing on a starting price of $100 per tonne of CO2.
There are worries focusing on setting up the International Maritime Research Board (IMRB) and a bunker levy that amounts to a tax of just $0.66 per tonne of CO2 could delay more meaningful measures, such as the larger carbon levy and fuel standards.
"If we spent the next two or three years implementing the IMRB, we would not have the same speed to implementation on the midterm measures," Smith said.
Last week's "can-kicking" tees up consideration of the ICS proposal alongside those other measures, but also keeps them on track.
Certainly, MEPC could have taken a more aggressive tact. But the IMO must build progress on the back of arduously-gained consensus of a variety of nations, including countries wedded to hydrocarbons and others that are keen to ensure economic pain of decarbonisation is spread equitably.
Focus now shifts to IMO deliberations next year, when hopefully building resolve can fuel more momentum.